As National Biodiversity Week 2022 comes to an end, one Co Kildare farmer is sharing the success of an innovative project to help the amber-listed sand martin.
Dermot Doran built a nesting wall on his farm for the birds - the smallest of the Swallow and Martin families and a widespread visitor throughout Ireland from mid-March to September.
The wall, constructed from cavity blocks, contains a series of nesting chambers which are currently home to 37 breeding pairs of sand martins.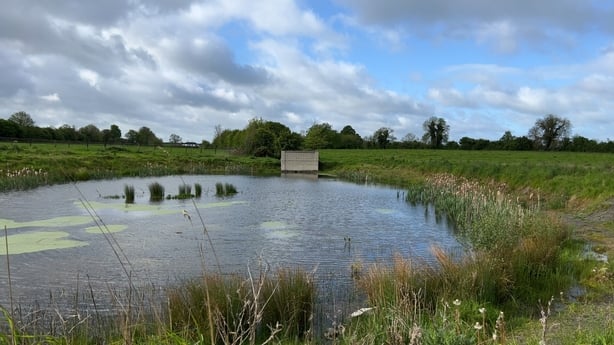 Explaining the background to the project, Dermot said: "Climate change is foremost in my mind. From a very early age, I felt a really strong connection with nature. When I took over the farm, I tried my best to improve the farm from a biodiversity view. So, in 2017 I decided to dig a pond. Soon after the pond was created, loads of different species that were new to the farm started to show up.
"One day, I noticed a few sand martins feeding over the water. Sand martins have a tendency to feed over water so that really caught my attention. I knew they were in decline. I said to myself - I can do something to help these now.
"So, I was aware that sand martin walls were in existence in various parts of Europe and there was a good few of them in the UK. I decided to build a wall for them. I'm a believer in helping a species before it goes on the red list. And I'm aware the sand martin is on the amber list."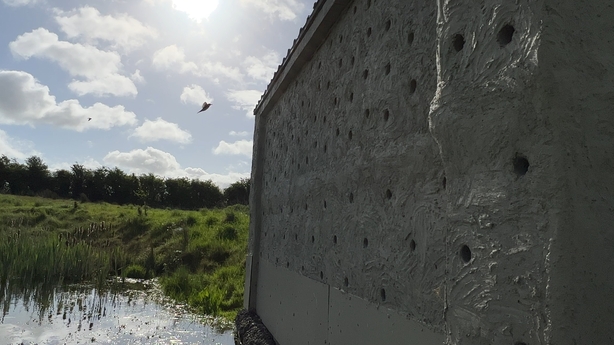 In 2019, Ireland became only the second country in the world, after the UK, to declare a climate and biodiversity emergency. It was also the year Dermot built his sand martin wall, with further improvements following in 2021.
"Sand martins, they travel thousands of miles," Dermot said. "The least we can do is give them somewhere safe they can nest. And you know it is not going to be affected by climate change".
Passionate about wildlife and nature conservation, Dermot has also put in place other measures that increase biodiversity on his 100-acre farm.
He said: "Apart from the pond, on my farm, the most important feature in terms of biodiversity is my hedgerows. I am a strong believer in low-maintenance and no-maintenance of hedgerows. Our hedgerows here haven't been cut in about 20 years. Together with the pond, they are a magnet for wildlife.
"When I come down to visit the pond here, it really lifts my spirits and I get a great sense of satisfaction when I see how a lot of species that are new to the farm come in and have colonised it so quickly. From a greenfield site, it is amazing what you can do to enhance the biodiversity".
Last Saturday, the Citizens' Assembly on Biodiversity Loss held its first meeting at Dublin Castle - the first such gathering anywhere in the world focusing specifically on biodiversity loss.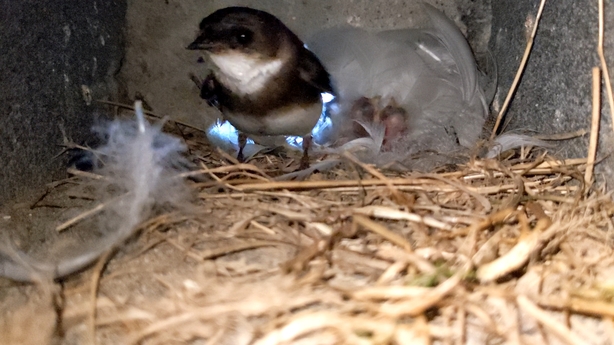 For Dermot, remaining oblivious to the climate emergency is not an option.
He said: " I would like to see a lot more urgency in the climate emergency. We can't live on the planet, in my opinion, oblivious to nature and damaging ecosystems. Eventually, it will come home and really affect us in a bad way".
In our 'Climate Heroes' series of reports, we shine a light on the people who are stepping up to protect the environment and tackle climate change. While these people come from all walks of life, they share a common purpose to improve the world around us.