The World Meteorological Organisation has warned that there is now a fifty-fifty chance of the annual average global temperature temporarily reaching 1.5C above pre-industrial levels during at least one of the next five years.
This is agreed to be a critically important indicator of the warming threshold beyond which climate change impacts will become increasingly harmful to people and the entire planet.
The WMO said the likelihood of exceeding this threshold is increasing with time.
The WMO Annual to Decadal Climate Update is produced by the UK's Met Office with contributions from climate prediction groups from Spain, Germany, Canada, China, the US, Japan, Australia, Norway and Denmark.
The report concludes that the chance of the planet exceeding 1.5 degrees of warming has risen steadily since 2015 when it was close to zero.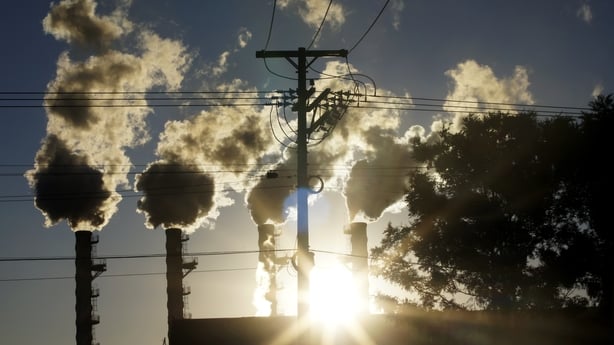 Previous reports had forecast just a 10% chance of exceeding the warming threshold between 2017 and 2021.
But that this has now risen to a nearly 50% chance of exceeding 1.5 degrees of warming between now and 2026.
Dr Leon Hermanson, of the UK Met Office who led the report, said that a single year of exceedance above 1.5C does not mean we have breached the iconic threshold of the Paris Agreement, but it does reveal that we are edging ever closer to a situation where 1.5 degrees could be exceeded for an extended period.
The study also showed it is almost certain, with a 93% likelihood, that temperatures in at least one year between now and 2026 will exceed those in 2016 to become the warmest year on record.
It also found an equal likelihood - 93% likely - that the five-year average temperature between now and the end of 2026 will exceed the last five years.
We need your consent to load this rte-player contentWe use rte-player to manage extra content that can set cookies on your device and collect data about your activity. Please review their details and accept them to load the content.Manage Preferences
Secretary-General of the World Meteorological Organisation Professor Petteri Taalas said "for as long as we continue to emit greenhouse gases, temperatures will continue to rise".
"And alongside that, our oceans will continue to become warmer and more acidic, sea ice and glaciers will continue to melt, sea levels will continue to rise and our weather will become more extreme. Arctic warming is disproportionately high and what happens in the Arctic affects all of us," said Prof Taalas.
In a special report published in 2018, the Intergovernmental Panel on Climate Change examined the consequences for humanity of failing the keep global warming below 1.5C and concluded that the next few years are probably the most important in human history and the decisions made today about climate action are critical.
It said people are already seeing the evidence of damage including more extreme weather, rising sea levels and diminishing arctic sea ice.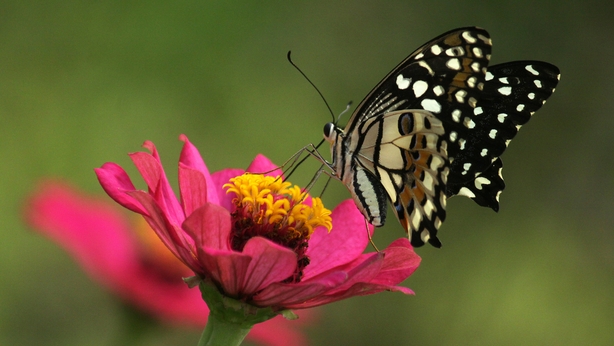 It found that sea level rise would be 10cm lower by 2100 if warming can be contained to 1.5C rather than 2C; that the likelihood of the arctic being ice-free during summer months would be once per century rather than at least once per decade if temperatures rise by 2C; and marine biodiversity would benefit with the loss of coral reefs contained to between 70-90% at 1.5C of warming rather than being lost entirely if temperatures rise by 2C.
It also said that as many as ten million people on small islands, low lying coastal areas, and river deltas will benefit by the rise in sea levels being reduced by just 10cm if the lower level of warming can be achieved over the course of the century.
It spoke too of climate-related risks to health, livelihoods, food security, water supply, human security, and economic growth which would be much higher at 2C of warming than at 1.5C.
Disadvantaged and vulnerable populations, some indigenous people and local communities who are dependent on agriculture and coastal livelihoods are at a disproportionately higher risk.
If global warming can be contained at 1.5C rather than at 2C, then several hundred million fewer people will be exposed to climate-related risks and susceptible to poverty by 2050.
Heat and ozone-related morbidity and mortality would be lower too as would the risks from some vector-borne diseases such as malaria and dengue fever.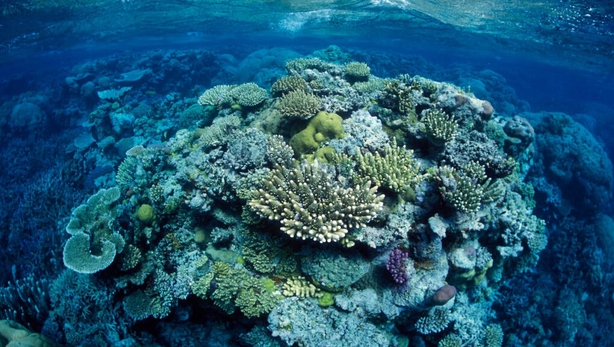 On land the IPCC report outlined very significant differences in the impact of 1.5C compared with 2C of warming on biodiversity and ecosystems are highlighted, including species loss and extinction.
It referred to an analysis of 105,000 species which found that 6% of insects, 8% of plants, and 4% of vertebrates would lose over half of their climatically determined geographical ranges at 1.5C of warming.
However, three times as many insects, twice as many plants and twice as many vertebrates would be similarly impacted by warming of 2C.
The IPCC analysis also predicted that 13% of global terrestrial land area will undergo a transformation of ecosystems with global warming of 2C but that half of that damage would be prevented if warming is contained to 1.5C.
The thawing of up to 2.5 million square kilometres of permafrost areas including high-latitude tundra and boreal forests could also be prevented.