Boris Johnson and his fellow Conservatives could be worried as they survey the political landscape following the local election results and the tectonic shifts that have occurred in recent years.
They lost 490 seats across England, Scotland and Wales with two councils still yet to declare.
It was predicted that losing more than 300 seats in England would be a bad indicator and they have lost 341.
It is true that the Conservative vote held up relatively well in the so called Red Wall areas of the Midlands and the North which they captured from Labour in the 2019 General Election.
Despite the cost of living crisis and partygate scandal they actually increased their vote in areas such as Hartlepool and Birmingham.
However the loss of their London strongholds in Westminster, Wandsworth and Barnet to Labour will worry their MPs in the capital.
There is also now the real prospect of a Blue Wall in future elections with the Conservatives losing their own heartlands to a resurgent Liberal Democrats who beat them to council seats in areas like West Oxfordshire and Tunbridge Wells.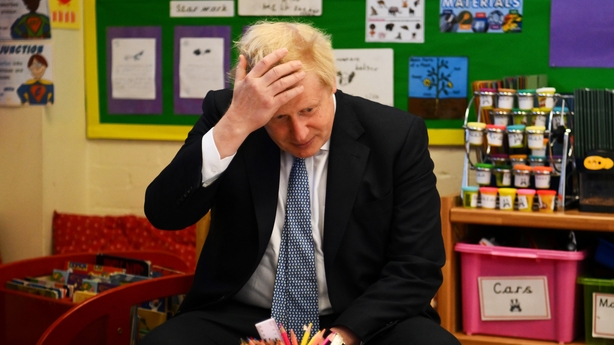 These local elections were largely confined to town and cities and many Conservative MPs from 'the shires' must be wondering what would have happened if there had been local elections in Hampshire or Berkshire.
Especially when one thinks of how the Liberal Democrats overturned a 23,000 majority in the North Shropshire by-election to win a seat the Conservatives had held for 115 years.
There is also bound to be unease among rank and file Tories who are traditionally free marketeers from the South of England as they witness the massive growth in public spending and their party becoming increasingly dependent on votes from post industrial areas in the North.
However there is no obvious leadership challenger from inside the Conservative party especially after the negative publicity Rushi Sunak received in recent weeks over this wife's tax affairs and the revelation of his possession of US residency.
Coupled with this, the opposition is still regrouping.
Both the Labour leader Keir Starmer and Liberal Democrat leader Ed Davey have hailed the results as a 'turning point' for their parties. Neither claimed to be able to take power.
"Some are talking about Labour suffering from 'Long Corbyn'"
After all both are in recovery - for the Lib Dems it is has been since their electoral meltdown as a result of their disastrous coalition with the Conservatives.
For Labour it is a recovery from the disastrous leadership of Jeremy Corbyn, a condition which has been so profoundly debilitating that some are talking about the party suffering from 'Long Corbyn'.
And Labour has its own identity crisis. It is hard to imagine Neil Kinnock's party losing Hull and winning Westminster.
However Labour remains the only real alternative to lead the next government. Voting share from the local elections put them on 35%, the Conservatives on 30% and the Liberal Democrats on 19%.
Their leader Keir Starmer has not achieved widespread popularity and is now facing a police probe on whether his pint of beer and curry in Durham last year was against Covid regulations.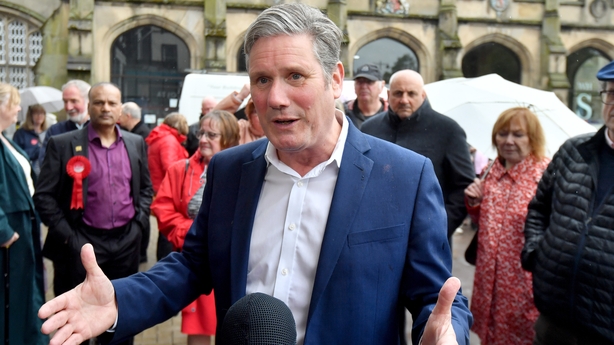 Already backbench Labour MP and former shadow cabinet member Diane Abbott has said Mr Starmer should consider his position if he receives a fixed penalty notice.
So although Mr Johnson remains deeply unpopular there is no obvious alternative. Nevertheless it is expected that moves from the Tory backbenches to oust him will resume now that the local elections are out of the way.
Next Tuesday will be a scene of pomp and ceremony for the annual state opening of parliament.
The Queen is due to arrive by carriage to a deliver a speech which sets out the government's priorities for the year and details of upcoming legislation.
Northern Ireland secretary Brandon Lewis has downplayed suggestions that it will contain threats to the Northern Ireland protocol.
The Johnson administration has seemed short on ideas lately, with ideas to tackle the cost of living crisis being less MOT tests for cars and fewer staff ratios in nurseries.
It will be interesting to see what the government comes up with next Tuesday.