As the dust settles on a historic election in Northern Ireland, how do young people feel about the drastically changed political landscape?
A partnership between Ulster University and RTÉ News saw eight student journalists team up with our reporters at the three count centres.
The students had front row seats for what had been widely billed as "the most important election in a generation".
They charted the election thrills and spills of the past two days in their notebooks and on their phones.
"It's been a privilege to be here," said Rebekah Lockhart, 20, as she sat alongside Correspondent Sinéad Hussey in the Magherafelt count centre. "I had never been to an election before, and I probably won't understand just how historic it has been until I look back on it."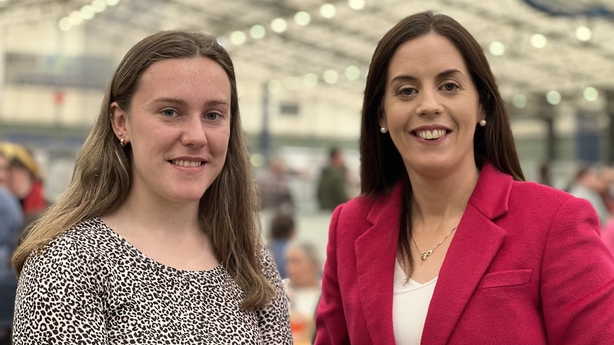 At the Titanic Exhibition Centre in Belfast, I found Andrew Gallagher, 20, in the midst of a 'scrum' of reporters and photographers around Sinn Féin's newly-elected MLA Danny Baker.
The Co Down student said: "It's just a massive buzz. I grew up really interested in politics, always really interested in the count. I always remember watching the live feeds coming through from the count centres, so it's just amazing to be here."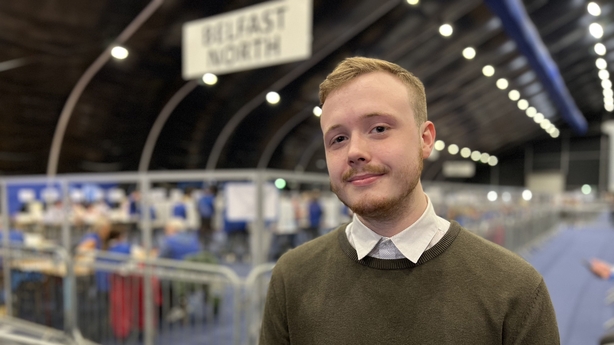 This wasn't just the first time that Andrew, Rebekah and their fellow students had attended a count centre, it was also the first time they had voted. And it was clear they had little interest in the polarised politics of the past.
"The goal for me is a 100% change," explained 22-year-old Lughan Graham.
"We are no longer focussing on a green and orange issue. It should be more about what is best for the country. We should be looking at repairs to the health service, better housing infrastructure. We need to focus on what actually needs to be done, rather than ideals, such as the Protocol or a united Ireland."
At the count centre at Ulster University in Jordanstown, Niamh Russell, 19, was pleased with the Alliance Party's strong showing.
She said: "I voted for Alliance. Naomi Long stood in my constituency and she went to my school. And I'm really interested in seeing how politics goes in Northern Ireland with potentially another designation going into the Executive."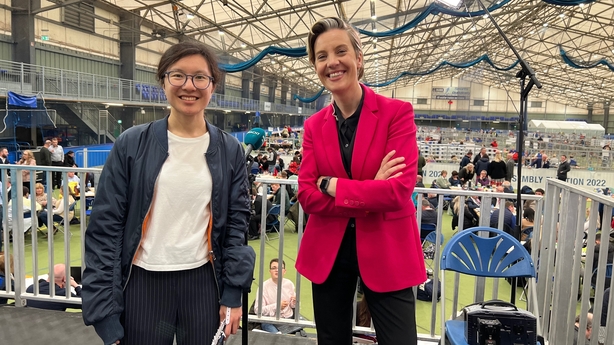 At the Magherafelt count centre, Lili Busby, 19, was also clear about what issues the new Stormont Assembly needs to focus on.
"I hope they focus on the cost of living and things that will impact on people's daily lives, rather than constitutional questions or philosophies. And as long as there's a government, there's a hope those things will happen," she said.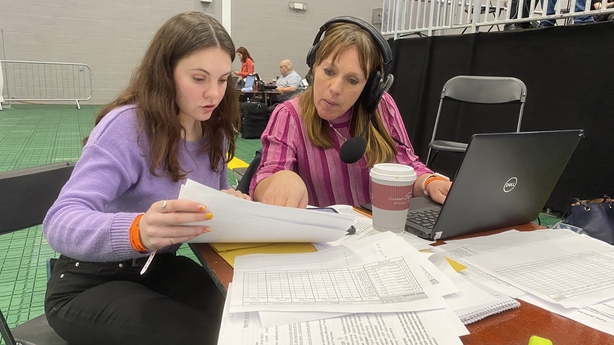 Lili's optimism was shared by Hannah Le Fondre, 21, who was based at the Jordanstown count.
She said: "I think if younger and older generations can come together, it can be a better environment for everyone and a better country for everyone to experience."
Additional reporting Eleanor Mannion, Joseph Okoh