While the hit 'Derry Girls' television show may look to the city's political past, their real-life modern-day counterparts are very much focused on the future and the changes that they would like to see following this week's Northern Ireland Assembly Election.
St Cecelia's College is the same school Derry Girls stars Saoirse-Monica Jackson (Erin) and Jamie-Lee O'Donnell (Michelle) attended.
For some of today's students, Thursday will be the first time they go to a polling station to vote.
"I'm actually quite excited to vote," Year 14 student Michaela Cusack said.
"For this election, the main issues that I think are important are housing and mental health. The oil and gas prices need to be looked at as well. I think they're most important because they're subjects that hit home the most."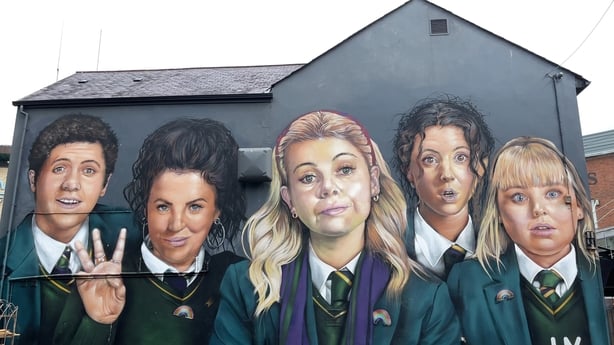 Michaela's classmate Emily Ross agrees that it is the issues that affect everybody that should be the priorities for the candidates who are elected.
"There's less talk about 'green' versus 'orange' and rather about the issues that aren't specific to just one community. It does seem like people are going in with a new mindset to before," she said.
"With mental health, it affects a lot of my age-group and it usually does start with my age and carry on for years. It's a long-term issue that could be solved early on with the right investments."
Caitlyn Doherty added that post-pandemic, mental health supports are even more important: "It's the first election after the pandemic and mental health issues skyrocketed in the pandemic as people couldn't get the help they needed while we were in lockdown. Now that I am able to vote, I can have my say."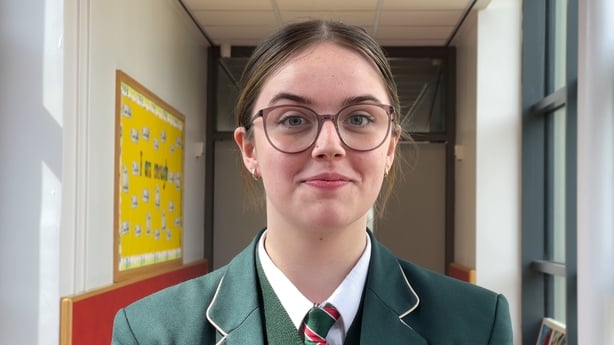 For some of the pupils however, there is disappointment that they cannot have their say as they are not yet 18.
"I miss out by three weeks unfortunately, but I've been out canvassing and supporting candidates I think are progressive. That's my priority, getting people who can vote, out to vote," Ellie Jo Taylor said.
"I like being involved in politics so it is disappointing, but I can be out there encouraging people to vote for the future that I want to see and we all deserve."
Fellow 17-year-old Lauren Ní Dochartaigh said she is "a wee bit sad" not to be able to vote, but that she "can't wait to be able to vote for candidates who I think represent me and my views".
Rebecca O'Kane said that while she cannot vote, she is hopeful about the election.
"I feel that now in Northern Ireland, it's a time for progressive change," she said.
"Women's equality is important to me as a young feminist. There can be stigma in Northern Ireland around sensitive topics like abortion, especially with religious divides. I think with smaller progressive parties there could be a change."