As election posters adorn the streets of Northern Ireland ahead of next week's Assembly election, one Belfast woman wants politicians to recognise the importance of green urban spaces in the fight against the climate crisis.
Bríd Ruddy is behind the award-winning 'Wildflower Alley'; a green space and community garden in The Holyland area of inner-south Belfast.
She said: "We started in 2015. We had this very grim and grotty alley behind our houses. Nobody used it. It was full of dumped furniture. It was horrible. We had three security gates put in that stopped burglaries, anti-social behaviour, drug misuse and dealing, a lot of problems that we had out in the alleys behind our homes.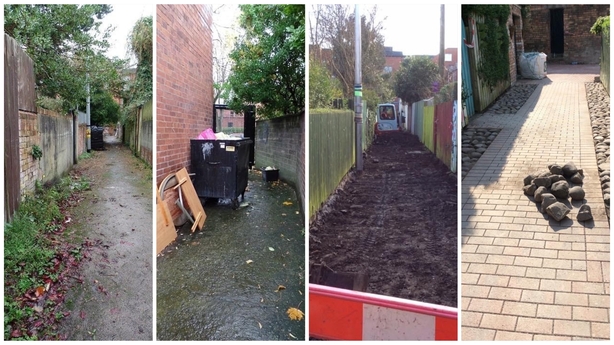 "Once we got the security gates, we looked around and thought this is a good, reclaimed urban space in the midst of a very densely-populated area. What could we do with it? And we came up with the idea of a community garden in the alley.
"We shifted tonnes and tonnes of rubbish. And we just brought out plants from our own houses. We painted our back doors a nice bright colour. And suddenly the alley began to develop.
"Then we did some research and we noted Chicago Green Alleys in Chicago which were not just for greenery, but also for urban drainage. So, we now have a Sustainable Urban Drainage Surface (SuDS). This helps to prevent flooding. So, we have a green alley. It's not just a wildflower alley, it's a green alley.
"It is so important for people's mental health and their physical health. And you can see once people are in this green space, the tension and worries fade away.
"This has really transformed our area into a natural habitat. Small projects like this, we've shown, can make a massive difference".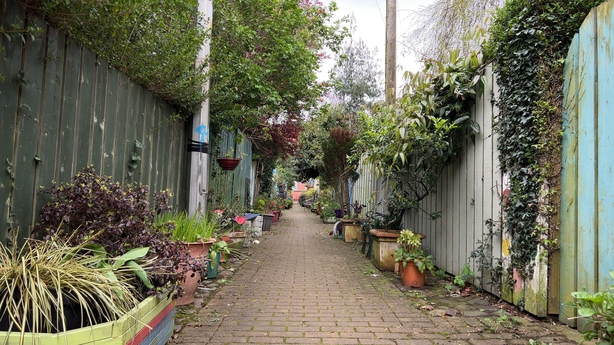 Bríd and the Wildflower Alley community have inspired other green urban projects in Belfast including a chatty bench, a seat installed to tackle loneliness, overlooking the River Lagan.
Bríd said: "We have had constant visits from all over. And the one word that everybody uses when they leave us is, 'inspired'. So, they go back and create their own alleys. At the moment, there are a least 20 green projects like this, all over Belfast. And that group that those 20 alleys are in, we would say we've created a green revolution".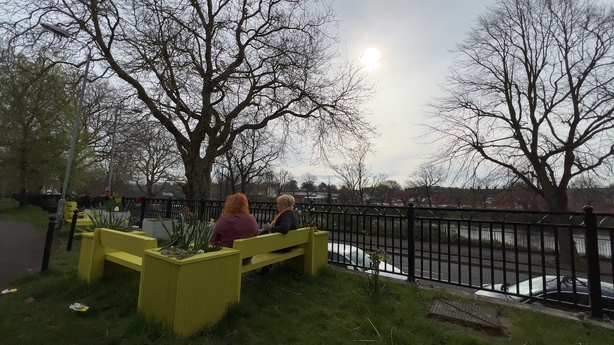 Bríd says her ambition is to "take over the whole neighbourhood" but she says politicians need to recognise the positive impact these small green spaces are having on the environment.
She said: "We just want the politicians to recognise the importance of these spaces. Which I think they do actually. But we need them to link it to the importance of saving the planet. That this, although it looks small, is a major step towards the creation of a greener and safer world".
In our 'Climate Heroes' series of reports, we shine a light on the people who are stepping up to protect the environment and tackle climate change. While these people come from all walks of life, they share a common purpose to improve the world around us.