Young Ukrainian refugees have been enjoying a kickabout in the Phoenix Park in Dublin, thanks to a new football integration initiative.
Dynamo Dublin FC, a club formed 20 years ago as Soviet Union FC, is running free training sessions three times a week.
Junior team coach Volodymyr Khrystych said: "We are trying to organise football games for the kids, something that's interesting for them, because they are just sitting in hotels. For them, it's very important to engage in activities."
Children's football boots were donated by members of the public after the club issued an appeal.
One of the 24 children who turned up to Wednesday's evening's session was 10-year-old Demir Cumali from Kyiv.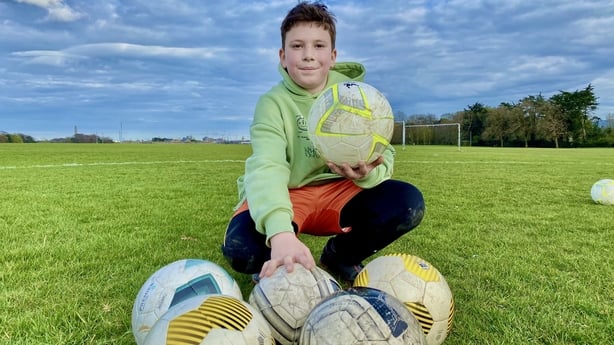 Demir moved to Dublin with his mother last month.
He was playing for Lion FC in Ukraine before the war began.
He said: "Football in Ireland is so different, but I like it so much. It is so good to be back on the field and I am thankful of this opportunity. I always want to be active and not sitting around doing nothing.''
Eight-year-old Caterina Reviakina was keeping goal on Wednesday.
Her family moved to Ireland before the war and this was a chance for her to make some new friends.
"When I was playing football, I felt great," she said. "I'm happy that Ukrainians are safe from the attack of Russia."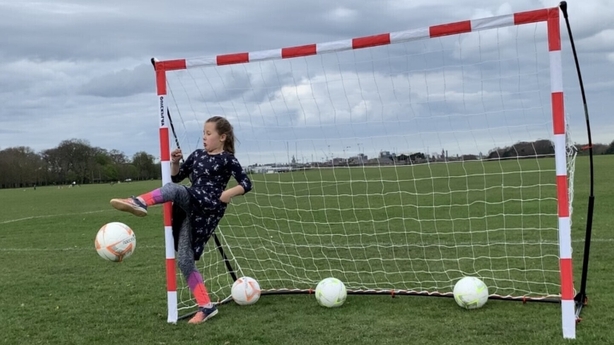 With Ukrainian flags fluttering pitch side, Mr Khrystych said this first training session had been a success.
"When we see kids after the war, you want to cry. When you start to work with them, when they start to smile, they are totally different people. They don't want to fight, they want to play. And kids must play," he said.