For the first time in two years, the Irish public can get together at Easter without restrictions.
But the return to a more 'normal' Easter, comes with the reminder that this is a busy time for your bins, as well as bunnies.
Earlier this week, environmental organisation Repak revealed the findings of a survey into the nation's Easter consumption habits and awareness of what packaging waste can be recycled.
Since last year, all plastics can go into the recycling bin.
According to Repak, however, one in three people remain unaware of this.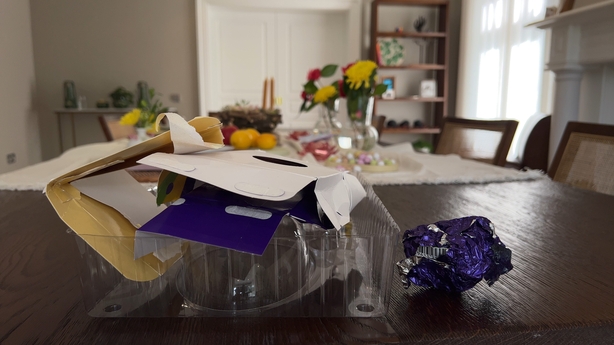 Ireland currently recycles 31% of all plastics, but Repak said that needs to increase to 50% by 2025 to achieve EU plastic recycling targets.
So how can you be a good egg and recycle correctly this Easter?
Pat Kane is a sustainability expert and the founder of Irish eco-business reuzi.
She has several tips for how people can enjoy an eco-friendly Easter.
She said: "We should be trying to reduce packaging as much as we can. Ideally, we would avoid the heavily packaged stuff and look for package-free options.
"My next best option is to ensure that all packaging is disposed of correctly. Cardboard boxes, rigid and soft plastics can be recycled, so into the recycling bin they go.
"Foil, clean and dry, can be recycled, but not in tiny bits. You must create a large ball the size of your fist and then place it into your recycling bin. The bigger, the better! And if you receive an Easter egg wrapped in compostable film, then into the composting bin it goes!"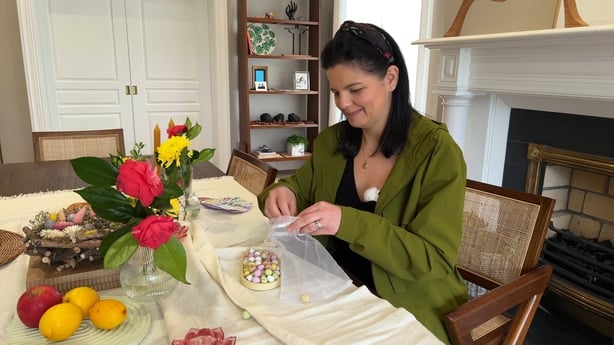 When it comes to the Easter egg itself, Pat's advice is refreshingly honest.
"Chocolate is the star of the show. I won't be like 'oh, my kids will only eat handmade-dairy-free-gluten-free Easter eggs'. But you want to make sure that whatever you buy is good and made by people who are being fairly treated.
"You should try to look for options that are local, that are ethically made. Do your research, look up the company website and engage with them on social media to see what their sustainability plan is."
Pat also urges people to avoid unnecessary Easter decor.
"Skip plastic decorations, shiny garlands and stuff you'll invariably bin on Monday morning. The idea is to celebrate Easter but to leave a very green planet behind".
In our 'Climate Heroes' series of reports, we shine a light the people who are stepping up to protect our environment and tackle climate change. While these people come from all walks of life, they share a common purpose to improve the world around us.