Communities across Co Leitrim and beyond are being invited to 'grow' their own strawboy hat this summer.
The 'Sowing the Seed' project, supported by Creative Ireland, is returning after a successful launch last year involving more than 150 people from all walks of life.
Artists Edwina Guckian, Fionnuala Maxwell and Brian Mostyn will be distributing free organic oat and barley seed at locations across the county tomorrow.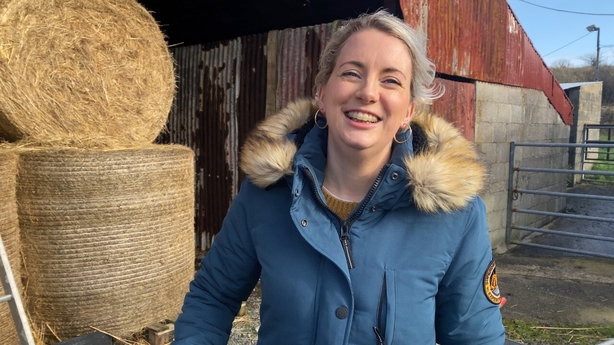 Ms Guckian said: "All you need is a minimum of two square metres of soil. People sow the seeds in April and they can harvest their crop in September or October. Then you let it dry out so that you are ready to make the strawboy hat in November or December."
The project came about as part of Ms Guckian's research into the customs and folk traditions of Ireland associated with straw.
"I grew up on a farm here in Leitrim. I grew up with my parents and grandparents all around me and seeing these traditions. It was dying away with my grandparents' generation, so I wanted to research them and learn them again for myself after seeing them as a child and try introducing them again to my own children.
"The strawboys used to attend weddings and wakes. They went out in disguise, wearing straw hats that came down over their faces.
"The idea was that they would bring good luck to the people they called to. A group would call to people in their community, and they would sing, dance, and play music on their doorstep.
"Sometimes they would be invited into the house. It would be bad luck if the performance wasn't returned with food, drink, or money. And then off they would go to the next house."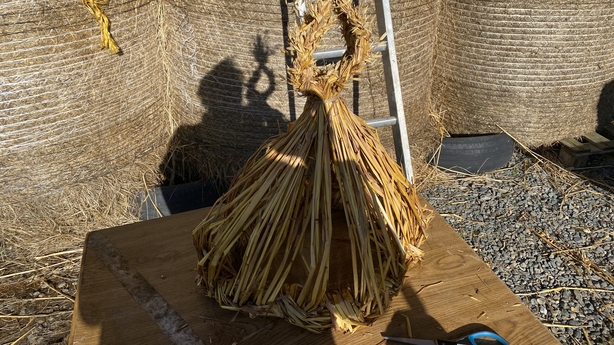 Ms Guckian said schools, men's sheds and the Organic Farmers' Co-op were among the groups who took part in the seed sowing project last year.
"We set up a WhatsApp group for everyone which was a brilliant way of us sharing our progress with each other, asking for advice, or sharing ideas. Groups grew the oats for a variety of reasons - not just strawboy hats.
"There was everything from benefitting the birds and wildlife, to making porridge, to making Súgán chairs. It's a wonderful project for all ages, all cultures, nationalities, and everyone is welcome."
Further information, including tomorrow's seed distribution locations, can be found at sowingtheseedproject.com