President Michael D Higgins has called for a greater focus and a concerted dedication, to tackling a range of issues impacting the lives and welfare of Travellers.
Speaking at the opening of a series of events to mark Traveller Ethnicity Day at NUI Galway, President Higgins said while work had been done to recognise and value Traveller traditions and culture, more was needed to ensure full participation and equality.
The President said it was important to recognise "the other" - something Ireland had not been good at as a country.
He spoke about "a failure of State policy" and said a "capitulation to exclusionary, property-based, and most unrepublican populist policies" were indictments of Irish society.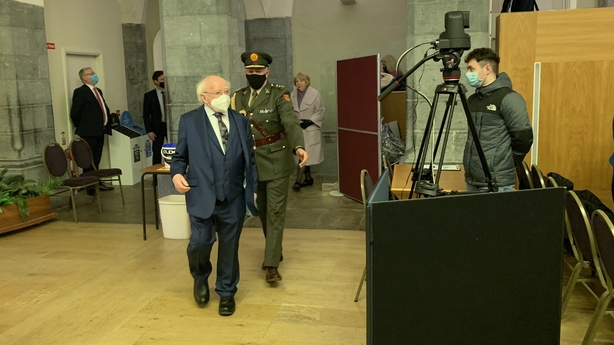 President Higgins said the failure to achieve full participation for Travellers should be a matter of concern for all citizens, adding that reduced life expectancy for Travellers, poor housing conditions and disproportionately high suicide rates represented a general "indifference to injustice" by wider society.
Pointing to statistics around educational access, he asked why it was considered acceptable that only 14% of Traveller women had completed secondary education, compared to 83% in the general population; or why some 60% of Traveller men had not progressed beyond primary level, compared to 13% in the settled community.
He told the gathering that he visited Carrowbrowne Halting Site in Galway yesterday, where families were living for years in conditions with no privacy and no protection from the elements.
He asked what it said about society that the site had been located beside a dump. President Higgins said this situation had been in place for 20 years.
Referencing the "averted gaze" of politicians and others, he said every local authority in the country should have the issue of Traveller accommodation at the top of their agenda, and he warned that a vigilance was needed to ensure "bureaucratic lingo" and efficiency did not "kill what is in the heart."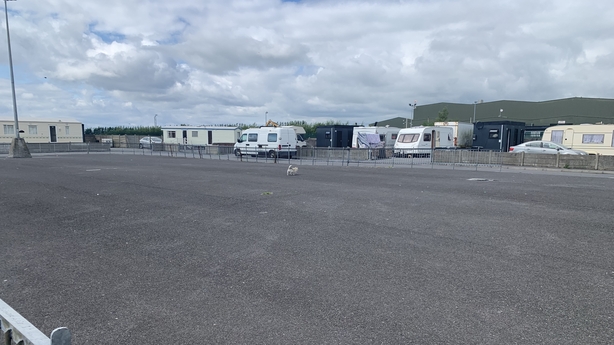 President Higgins also said the media needed to recognise the degree of exclusion and neglect that had gone on in Irish society, adding that there had been a failure of policy at national and local level to deal with the issues impacting Travellers.
As the country marks the centenaries of events that led to the formation of the State, the President said that "when puffing out your chest after 100 years, you must also inhale deeply about your failures".
On a day when the long and sometimes difficult journey of travellers was being honoured, he said it was vital that society would never be slow to point to what has yet to be achieved.
Earlier, NUI Galway President Ciarán Ó hÓgartaigh said the institute was better as a result of initiatives to enhance inclusion and bring in the talents of all citizens. He said openness of this kind could be challenging but it was an essential part of the work of the University.
As part of a week-long series of events, the University will host exhibitions, cultural workshops and launch the Irish Traveller Archives.