An independent councillor who works to tackle food poverty in the midlands says he is making daily grocery deliveries to homes under the cover of darkness, because many families are "embarrassed" or "terrified" of being seen to be needing help.
Ken Smollen, an Offaly County Councillor and former garda, delivers bags filled with non-perishable foods, teabags and other items to around 20 families every day.
He makes two road trips - one in the early hours of the morning and one late at night.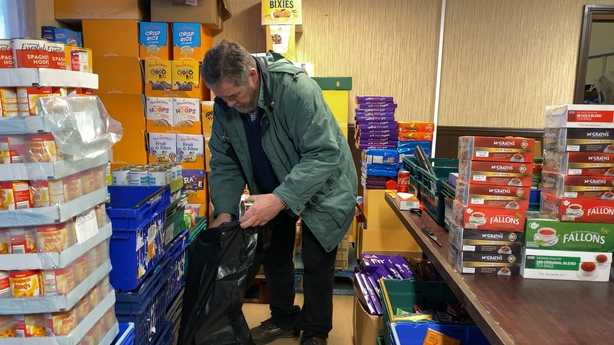 Mr Smollen says more than a thousand families from across the midlands have signed up to receive help from his KS Food Appeal charity.
"We decided to look for these people locally because so many people wouldn't be able to make it to centres in Dublin. We started in 2016 with a handful of families. Within a few months, we were up to 20-30 families. That grew each week. We are now at 1,111 families.
"Many of the people on my list are very embarrassed about their situation and are terrified of people seeing me stop outside their house or knowing that they're getting help. So, they requested that I call very early in the morning or late at night."
Mr Smollen relies on donations from the public and local businesses.
However, some people who once donated to him are now requesting food deliveries themselves.
"I had 30 family rescue teams helping at one point. But since Covid kicked in, and the extra pressure on families, there are less than 10 of those teams left. Some of the people that were donating now need help themselves."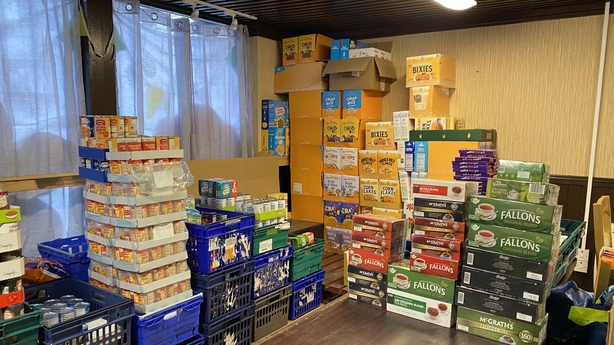 Earlier this week, a study published by charity Barnardos showed the harsh impact food poverty is having on families and children.
According to new research, conducted by Amárach, 51% of parents said they had cut down spending in areas such as household and medical bills, loan repayments, clothes, hobbies and transport to afford food.
It found 10% of parents and those looking after children are skipping meals in an average week to feed the children in their care, while 9% of parents said they felt "close" to food poverty.
Back in Co Offaly, Ken says he makes his drop-off deliveries every day of the year, including at Christmas.
He said: "If a family contacts me looking for help it means they're hungry today. There's no family going to contact me to say I think we'll be hungry next week.
"It's very hidden and people have gotten used to living like this. When people hear about stuff like this it might come as a shock to them. But people get over that shock very easily. They become used to hearing it and then it just becomes normal that people are going hungry. The shock element disappears very quickly."