Twenty-five people are preparing to take on one of the toughest swimming tests on the planet - an 'ice mile' at the Clontarf Baths in Dublin.
Tomorrow's 10th Eastern Bay Invitational International Ice Mile Swim will see participants attempt to swim a mile in water of 5C or less, wearing only hat, togs and goggles.
"An ice mile is the zenith of our winter swimming programme," explained event organiser Fergal Somerville.
"How cold is it? To put it in context, the temperature of your cold tap at home never falls below 7C. And people wouldn't hold their hand under it for 30 seconds at this time of the year. But tomorrow people will attempt to swim a mile in water colder than that for 30-45 minutes."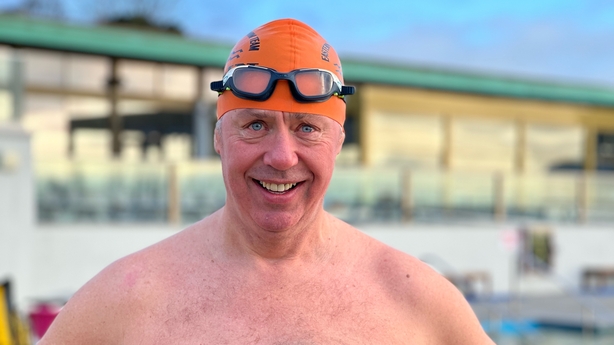 The annual event, which was held at Lough Dan in Co Wicklow from 2013 until 2019, has produced 57 successful ice miles.
Mr Somerville said: "This is the biggest ice mile event in the world, and we hope to gain more ice milers this weekend. I have done it every single year, although there were two years in which we had what's known as a 'nice mile'. The water then was too warm - over 5C - so it didn't qualify as an international ice mile."
Swimmers taking on tomorrow's challenge have been training over the winter, swimming a mile each week in ever decreasing temperatures.
"It is a substantial challenge for anybody, and it is an extreme sport. That's why we ask people to commit to the training. That way by the time they arrive at the event, they know they can do the distance and they will be well looked after on the day itself. We have a doctor and paramedics on site and swimmers will be withdrawn if we see their pace dropping during the swim. That way we minimise any potential suffering," Mr Somerville explained.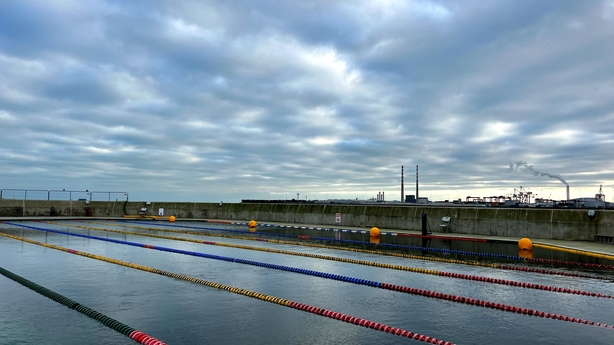 Adrian Jackson from Kilkenny is one of the swimmers attempting an ice mile for the first time.
He said: "It's my second year swimming through the winter, but it's probably taken me that long to get used to the cold water and to learn what it does to the body. There's always a great buzz swimming here, although every time I exit the water, I say never again. It's pretty tough!"
Karl Murray from Artane in Dublin will also be making his first attempt at completing an ice mile.
He said: "The temperature of the Irish Sea just over the wall there is 10-11C. In here, on a good day, the water might be 6C. It will mean a lot if I can do it."
The outdoor pool at Clontarf is 40m long, so participants will have to complete 40 lengths inside 45 minutes.
"We only swim as long as we are comfortable and feel safe. While an ice mile is a great achievement, it is ultimately just a mark on the wall. What's important is being able to swim the next day," added Mr Somerville.