A project creating accessible books for children who are deafblind is expanding across the country.
The Deafblind Literacy Project was launched by the Anne Sullivan Foundation last year, with the aim of increasing learning, communication and personal development amongst children who are deafblind.
Volunteers have been trained and provided with materials to create tactile books.
The charity's Deafblind Literacy Officer, Sorcha Nallen, said: "We now have about 700 people participating in the project. A lot of them are Transition Year students. To make a book more accessible for children who are deafblind, we ask our volunteers to add something to the book to give it a tactile element."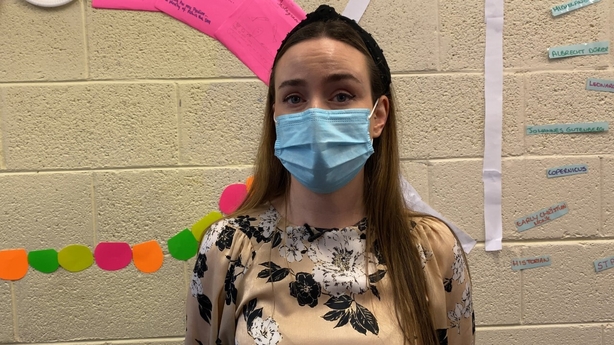 While most children have access to books at home and at school, a child who is deafblind may have limited books to choose from.
Among the volunteers taking part in the project are Transition Year students from Loreto College in Bray, Co Wicklow.
16-year-old Clodagh O'Keeffe made a book showing how different farm animals feel, using materials like wool and feathers.
She said: "You can feel the book that we made. It helps you know what the animal feels like. We did a few different animals like a pig. We cut out fabric so you can feel what a pig feels like, we also used wool for a sheep."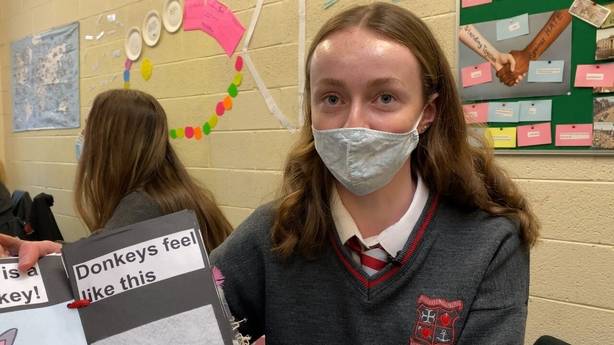 One of Clodagh's classmates, Milly Yan, created a more accessible version of The Grinch Who Stole Christmas.
Milly said: "We made the font larger and the words easier for the kids. We made the books tactile so the kids could feel the textures too. It was really fun."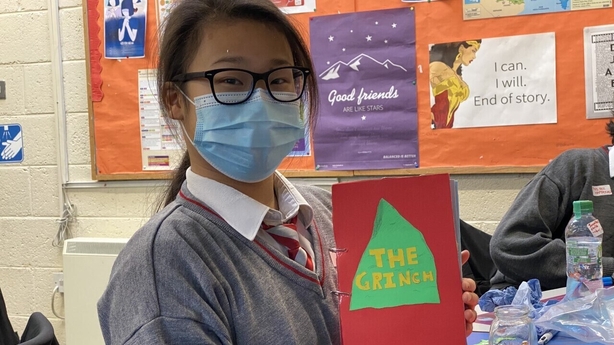 The books made by volunteers are being delivered to special schools.
Ms Nallen said: "The feedback has been really great. The teachers have said they are really useful. It is allowing children who are deafblind to have the same opportunities as their peers."
The Anne Sullivan Foundation says it hopes to eventually create a network of tactile school libraries across Ireland.