A fundraising campaign has been launched to keep alive Team Ireland's dreams of competing at the Powerchair Football World Cup in Australia later this year.
The Association of Irish Powerchair Football (AIPF) is hoping to send a 25-strong delegation to the tournament, comprising coaching staff, players and carers.
With poor Government funding, a GoFundMe campaign is seeking to raise €100,000.
Powerchair football is a mixed-gender adaptation of the running game played in specialised wheelchairs.
Ireland, who are ranked sixth in the world, secured a World Cup place after winning bronze at the EPFA European Nations Cup in 2019.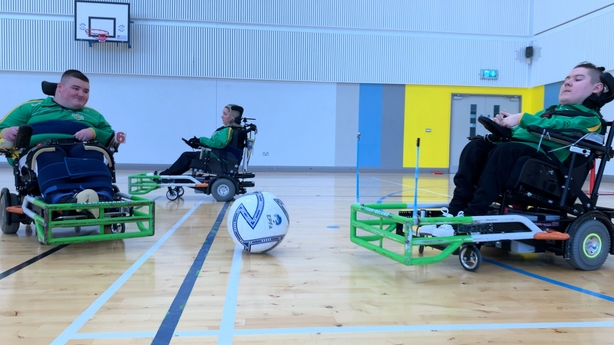 AIPF Chairman Donal Lawlor said: ''Our goal has always been to represent Ireland at the highest level and we have finally earned the opportunity to do so. It is a once-in-a-lifetime opportunity to inspire other disabled people in Ireland that they too can achieve great things on a global stage.
"To get to this point we have had to sacrifice money from our own pockets and rely on donors and well-wishers for financial support, which has not been easy."
AIPF's Secretary Donal Byrne added: "The funds cover expenses for the delegation. We have seven players, seven care assistants and coaching staff. Then there is the logistics of the actual equipment. We have to bring the players' everyday chairs as well as their sports chairs. The cost of flights is probably going to be the biggest bill that we will face."
Team Ireland began World Cup preparations last October following the easing of Covid restrictions.
Team member Aoife McNicholl says getting to Australia would be a massive achievement for the team.
"Having an interest in sports all my life but not having the opportunity to play, to finally get a chance to get on the pitch with my teammates and play would be amazing.
"Wearing the green jersey and seeing all the support from family and friends would be amazing."
Aoife, who has spinal muscular atrophy, got involved in the sport as a child.
She said: "Being on the pitch is one of the few times I can do something completely independently. Whereas, in other aspects of my life I would need assistance with various things."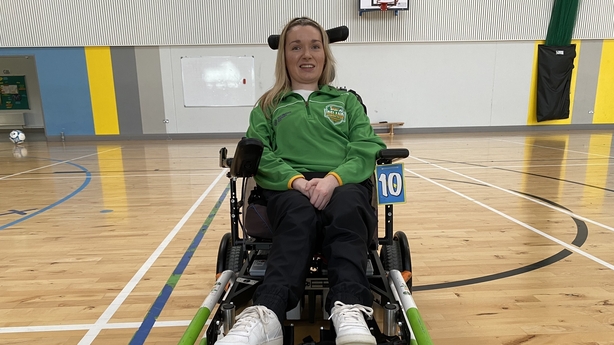 If the team makes it to Australia, the players say they are determined to make Ireland proud.
Aoife said: "We have high hopes. We have been preparing in the last few months and we will do so over the coming months. We're really looking forward to it, competing and playing against some of the best teams in the world."
Thomas Donogher added: "I scored the winning goal at the European Nations Cup in Finland. My target this time is to do as best as I can. I really feel we have a chance of winning."