You can feel it in the air now, see it in the brighter days and hear it in the dawn chorus. It's as though spring has arrived early this year.
Ireland has reached a turning point in the battle with coronavirus. We are at, or about to pass the peak. Hospital and ICU cases are stabilising, if not reducing. And up to 30% of hospital cases with Covid-19 are patients there for other reasons who have tested positive for the virus. Meanwhile, the positivity rate in daily case numbers is falling.
Even the traditionally conservative NPHET were largely upbeat at their briefing this week. Dare we say it, but things are looking good, bar any surprises.
The first real sign that better days lie ahead was the decision by the Government this week to ease restrictions on close contacts on the advice of the Chief Medical Officer. There are risks of course with this change in direction but, on balance, the view was taken that Ireland has reached the point which has made this possible.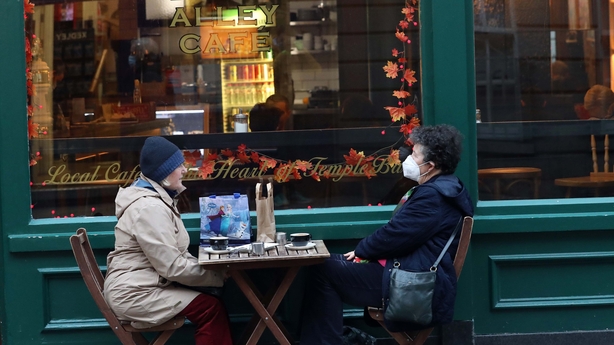 There has been some commentary that Ireland has gone beyond the European Centre for Disease Control (ECDC) options on close contact isolation. And it has. However, NPHET has emphasised that the ECDC advice is for all countries, which are facing different challenges with Covid-19. The advice set out options for each country to consider, depending on its own circumstances. Ireland's approach is based on where we are now at with the virus.
A key factor in the change is the success of the vaccination programme with 10 million doses of vaccine administered at this point. There is of course a danger that some complacency may set in, around vaccination and boosters, if people think that the pandemic risk is almost over.
"Covid-19 has not gone away, nor is it likely to anytime soon"
Around 450,000 children aged 5-11 years are eligible for a Covid-19 vaccine. Up to late last week, the HSE figures showed that around 100,000 had registered. That still leaves over 350,000 children. This vaccination programme was always going to be more complex and parents are understandably taking their time to consider the issues, after hearing advice from doctors and other experts.
Covid-19 has not gone away, nor is it likely to anytime soon. It may be with us for good. But we will find better ways to deal with it through science and time. There will be new and better vaccines and new treatments - and probably better detection methods avoiding the need to have a swab stuck up your nose.
Some experts have expressed concern that ending the five-day waiting period for close contacts, who are fully boosted and have no symptoms, was abandoning a key tool in breaking the chains of transmission. The case made there was that a better approach would be to introduce a derogation around workplaces, rather than telling people generally that they no longer must restrict their movements if they are a close contact.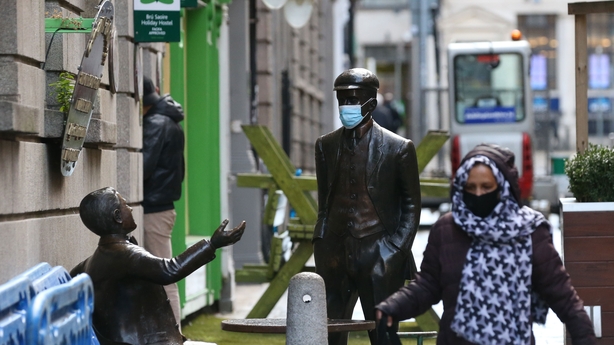 The changes also make the advice on restrictions generally simpler. It opens the country up and takes pressure off the health services, businesses and society.
The pandemic has been characterised by regularly changing vaccination rules, self-isolation advice, testing advice and restrictions on society, so much so that sometimes it felt like you needed a PhD in Covid-19 rules to understand it all. It has been mentally and physically wearing.
NPHET was at pains to emphasise this week that its advice was not just about the relaxation of close contacts rules, but also the importance of wearing higher grade face masks where indicated and wearing them correctly.
That means people over 12 years of age will have to wear a medical grade mask for 10 days if someone has symptoms or is a close contact. For those under 12 the advice is to wear a well-fitted mask.
While people may no longer have to restrict their movements if they are close contacts in the defined circumstances, the advice is still to work from home, unless this is not possible.
The next meeting of NPHET on 20 January should be a defining one. The Chief Medical Officer, Dr Tony Holohan, said this meeting will have a detailed assessment of the epidemiology of the disease. It will also have more detailed data on the situation with hospitals.
Hospitality and event organisers will be watching the outcome of this meeting with great interest. There is optimism within the Government that a phased ending of many existing restrictions will be possible in February.
The CMO has also written to the National Immunisation Advisory Committee (NIAC) for its views on future vaccination policy regarding Covid-19. This week, the WHO made it clear that giving repeated doses of existing vaccines is not the way forward. Newer and better vaccines will be needed. Perhaps protection against Covid-19 will be like the annual flu vaccine.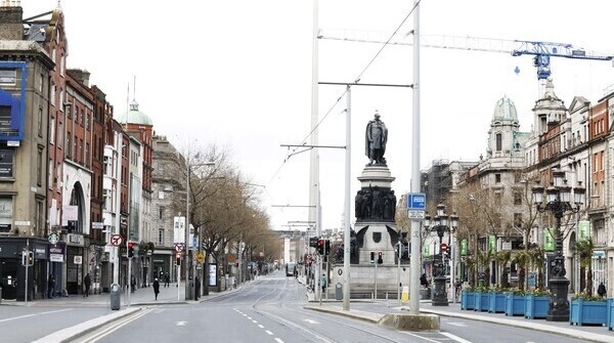 I am now starting my 46th notebook on Covid-19 since the pandemic began here. I believe I can say with some confidence that there are likely to only be a few more such notebooks needed. When I occasionally look at the first few notebooks, and read them, it all seems so long ago. It's like reading about a different time and place, and that is true. The contents are also a little terrifying given we knew so little about coronavirus then and could never have foreseen what was to come.
"A return to relative normality will not be the same for everyone"
Covid-19 has certainly overstayed its unwelcome visit to our shores. If you think back to late February 2020, we had not yet heard about the 'R number', 'cocooning', 'containment strategy', 'flattening the curve', 'herd immunity', 'PPE' and all the other terms that have dominated people's daily talk and online discourse.
Look at us now. Many people have fancied themselves as amateur doctors, epidemiologists, statisticians, journalists, headline writers, radio and TV programme editors. Everyone has a view on this subject now, be it based on fact or not.
From the rising to the setting of the sun each day, most talk has been about Covid-19. That alone has been tiring and hopefully it will soon change. But return to relative normality will not be the same for everyone. We must all recognise that. The deaths and serious illness will never be forgotten. Lockdowns and restrictions, the loneliness and isolation have left their mark. People will adapt to the changes at their own pace. Some may remain anxious and fearful. We must be conscious and sensitive to this and help people as best we can, to resume their lives.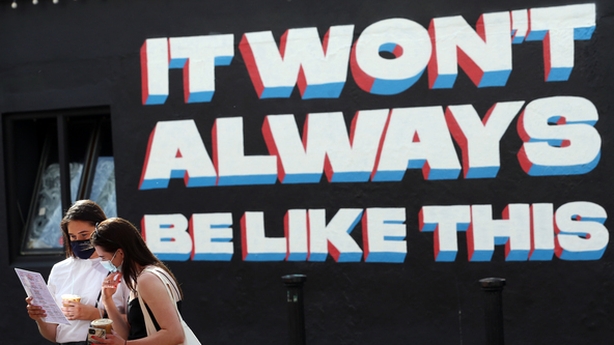 Ireland has reached a turning point and is entering a new phase, after being ravaged by Covid-19 for so long. It will be a new test for people. But we are entering a better, brighter place now and with each new day, more hope grows in our hearts.