While many people will be setting goals and resolutions for 2022, Ceola McGowan's target takes some beating.
The 31-year-old Sligo woman is training for the World Championship of Double-bitted Axe Throwing in Canada next August.
Ceola, who is a member of the Wicklow Axe Throwers, said: "I want to become the world champion before I'm 35. It gives me a little window. The world championships are only held every two years so if I don't get it this time, I've got another one to get it."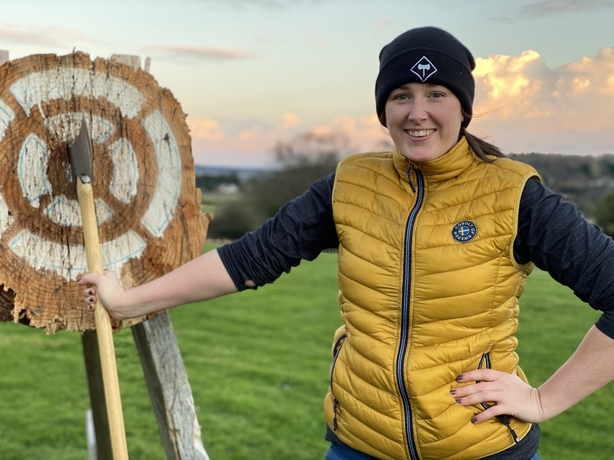 Ceola threw her first axe in 2018 and is already the fourth best female thrower in the world.
She said: "It's the power of picking up an axe and feeling like a badass. You look at this big thing that has got four sharp points on it, two sharp blades, and I'm going to fling this over my head 20 feet down to a target that's got a two-inch diameter bullseye and I'm going to get that.
"It's very zen. It's very meditative. You're inhaling, you're exhaling, you're throwing, and that kind of 'thunk' noise when the axe hits the target. It's just the best feeling. You've had a bad day, throw an axe - thunk - it's better."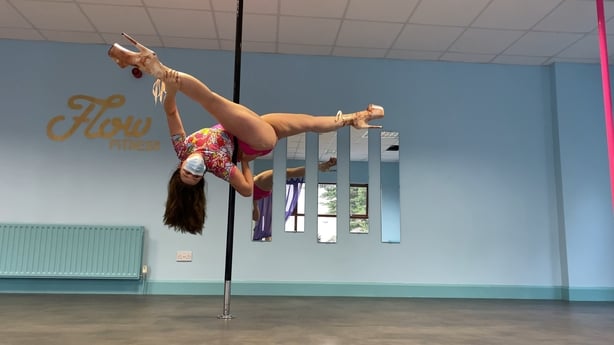 Ceola credits her fitness and core strength to the pole dancing classes she takes in Bray.
She said: "Opposites attract! I think I was able to naturally pick up axe throwing quicker because of the upper body strength I would have gotten from pole dancing. Having a pole set up at home so we could do online classes during lockdown was just the best. It meant that I could do a little bit of conditioning and keep up my strength. It still went to utter muck! But I could work a little bit on it."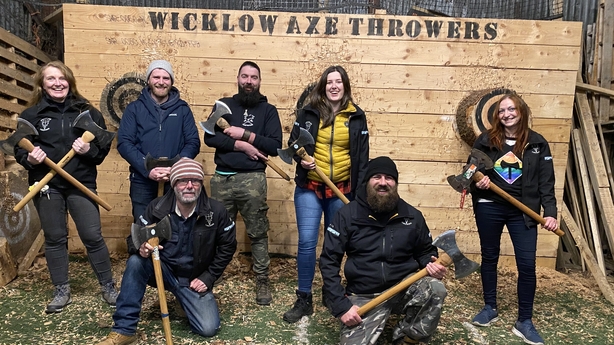 Ceola and the Wicklow Axe Throwers are hoping to get sponsorship for next year's world championship.
Ceola said: "They're a band of misfits! Honestly, they're one of the soundest bunch of people. The club as an entirety has had such a gigantic impact on my life. I think in niche sports you do have that. You have that power group of community spirit.
"They are normal people doing normal things and, in the background, they're casually throwing some axes!"