It took only a couple of minutes before the Sinn Féin leader Mary Lou McDonald used the phrase in her Árd Fheis speech.
Indicating support for frontline workers during the Covid crisis, she said: "Sinn Féin in government will show up for you."
It wasn't a one-off, but rather a repeated rallying cry.
Ms McDonald later declared: "Sinn Féin will deliver that government for the people. We want to lead that government. I want to lead as Taoiseach, if you give us that chance."
You can expect more of the same in 2022, according to the party's health spokesperson David Cullinane.
He told me: "Obviously what we need to do is to prepare for government... We don't presume that we will be in government. It's more that we hope to be and need to plan."
There are grounds for Sinn Féin to be very positive about the future - for example, the opinion polls in 2021 have consistently suggested it's the most popular party in the country.
The risk for the party, however, is that talking about "a Sinn Féin government" could lead the electorate to view it as presumptuous, if not downright arrogant.
Deputy Cullinane suggested Sinn Féin is live to any negative presentation of it being "a government in waiting".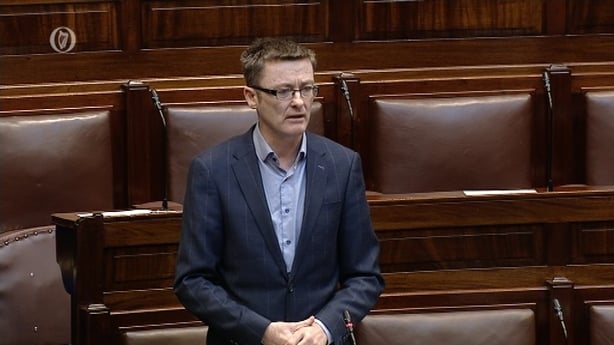 He said: "What we'll set out is an ambition to be in government - and I think that's fair. In setting out that ambition, you obviously then need to - department by department - set out what your vision is and what you want to do."
But there is no mistaking the central aim of Sinn Féin or its self-belief.
The Waterford poll-topping TD said: "We want to position ourselves as 'government-ready.' I believe we are. I believe we have the talent; the individuals; and we have the policy platform."
What might it look like? We know from the aftermath of the last General Election that Sinn Féin looked to form a left-leaning government.
Sinn Féin is likely to do the same thing again, so candidate parties would include: Labour, the Social Democrats, the Greens, Solidarity/People Before Profit, and like-minded Independents.
Barring some political earthquake, however, 2022 is more likely to involve graft and long-term preparation rather than immediacy of general election campaigning.
Sinn Féin has already zoned-in on issues it believes the public wants changed: cheaper homes, improved health services and reducing the cost of living.
The political year will therefore be about hammering the Government on its big policy initiatives - policies like Housing for All and Climate Action Plan 2021 - suggesting they are either ineffective or making things worse.
Yet the Government clearly feels it has its mark on Sinn Féin, particularly on housing. The Taoiseach Micheál Martin - day in and day out in the Dáil - brands the party as one which objects to housing rather than delivers it. It's going to be a key battleground issue.
The Sinn Féin leadership is only too aware that the volatility of the past three General Elections is likely to continue into the next one - so the prevailing logic is to present itself consistently as in touch, credible and capable.
That involves leg work. Deputy Cullinane told me he has visited 17 hospitals in 14 constituencies over the past year along with a "phenomenal" number of healthcare stakeholders.
And more of the same can be expected from their experienced frontbencher like Pearse Doherty, Eoin Ó Broin and Louise O'Reilly, as well as new arrivals like Mairéad Farrell and Claire Kerrane.
If opinion polls are to be believed, the party is broadening its electoral appeal which will make it better capable of winning second seats in multiple constituencies.
McDonald said bluntly to party delegates: "To those who told me - again and again - to make sure we run enough candidates at the next Dáil election. I hear you loud and clear."
The downside for other parties on the left is that while they may have benefitted from Sinn Féin transfers - in the next election they made be wiped out.
Interestingly, one of Sinn Féin's singular policies - the active and immediate promotion by government of a united Ireland - makes the party stand out. Yet it's difficult to assess to what extent that is an electoral asset.
The Labour Party is also looking forward to 2022, on foot of its by-election victory in Dublin Bay South in which long-term challenger Ivana Bacik finally secured not just a victory, but a handsome one.
Her colleague and health spokesperson Duncan Smith confidently dismissed the contention that the rise in support for Sinn Féin will mean Labour losses.
He told me: "A lot of parties on the left got a few seats due to Sinn Féin transfers. That's not true of the Labour Party. We got elected based on our strong first preferences and then transfers from the left and centre. That's what will separate us from Sinn Féin, we believe, when it comes to election time."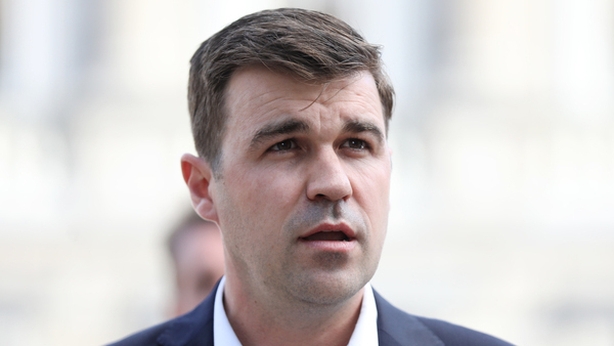 Under Alan Kelly's leadership, there has been a tilt back towards some traditional territory for the party. At the party's national conference this year, the Starry Plough was back as the emblem and there were repeated references to workers' rights.
Mr Smith feels that's not risking being seen as a policy of the past - instead, fighting for fair wages is the party's "life-blood". What's more - he thinks the public will want to hear more of that message once the latest Covid wave subsides.
He said: "I'm confident that if and when the Covid crisis recedes, we will have more space for these really good policies - policies that will help families throughout the State and more space."
Smith feels that Covid has dominated the news agenda and general conversation so that the public can't see beyond it.
He explained it this way: "This year in particular, I don't believe the public have had enough space to take in an awful lot of politics beyond Covid - such has been the length, sadness and harshness of the crisis this year."
That may be the case, but Labour hasn't been slow to ensure all its political representatives are front and centre.
Oireachtas news conferences have traditionally been dominated by TDs, but the Labour Party continually promotes its Senator ranks.
Rebecca Moynihan is their high-profile housing spokesperson; Annie Hoey covers further and higher education; Marie Sherlock is responsible for employment affairs; while Mark Wall marks defence and sports.
The use of the Senator ranks gives Labour an opportunity to try and be heard above the noise of the expanding Sinn Féin bandwagon.
Mr Smith contends there is plenty of priorities which he will champion and ensure the Labour message is heard.
He told me: "One area that I will be focusing on... will be the area of disability. These are the people who are being left behind... If you take it in the context of Covid and day services being cancelled - the impact that has on the individuals who need the service, on the family support network around them. These are crises in the healthcare service that will continue, that need a voice, that need advocacy."
Meanwhile the Social Democrats are also confident that they can make significant progress in 2022.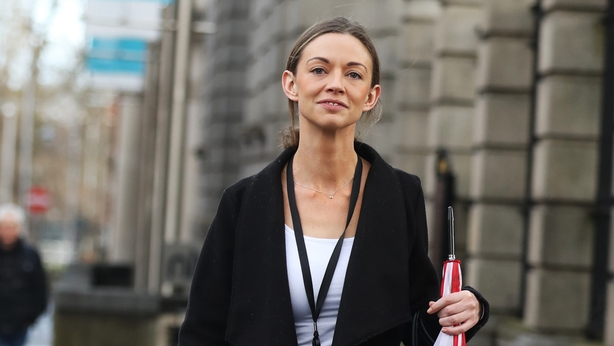 Cork South West TD Holly Cairns told me: "The party was only established in 2015 and has made huge strides by focusing on the issues that matter to people - housing, healthcare, the cost of living, and honest politics. We are determined to keep advocating for progressive change in these areas and that message is resonating with people on the ground."
The Social Democrats do stand-out - primarily in that they've adopted a leadership position which is shared by two experienced female political operators: Catherine Murphy and Róisín Shortall. They also have two very hardworking but also media savvy first-time TDs in Jennifer Whitmore and Holly Cairns.
The fact that the party has a unique gender balance - four women TDs as opposed to two male TDs - is something the party feels is a huge benefit and electoral asset - without inhibiting Gary Gannon and Cian O'Callaghan. It's a belief so strong that they hope to double if not triple their seats in the General Election.
Pundits might write off such predictions - then again, few of them predicted that Holly Cairns was going to come through in Cork South West and Fine Gael would have no seat in the constituency.
She told me: "We are working hard to build on the progress we have already made - tripling our seats in the last election. Limerick West Cllr Elisa O'Donovan joined the party this month, adding to our team of councillors. We have seen a surge in membership since the last election and we are focused on building a real social democratic alternative that people can credibly vote for."
Ms Cairns doesn't buy the line that a Sinn Féin wave means other parties on the left get swept away. She feels the dynamics of Irish politics have simply changed.
She said: "What's inarguable is that Ireland, as a country, has become more left-wing in its voting habits in recent years. The old establishment parties, like Fianna Fáil and Fine Gael, can no longer muster a fraction of the support they used to count on. Politics in Ireland is in flux and the Social Democrats are focused on developing evidence-based and fully-costed progressive policies to offer people a real alternative for a fairer Ireland."
Ms Cairns is the party's agriculture spokesperson, but her interests spread far and wide. She wants to help farmers move to a zero-carbon economy but is also determined that Ireland should sign up to the Optional Protocol to the Convention on the Rights of Persons With Disabilities and views the review of the abortion legislation as "of huge importance".
Possibly the political grouping most at risk from a Sinn Féin concerted effort to secure two seats in constituencies it performed well in is Solidarity/People Before Profit.
While Richard Boyd Barrett topped the poll in Dun Laoghaire with 15%, others found it more difficult. Bríd Smith received more transfers from Aengus Ó Snodaigh than first preference votes and was elected on the second count. In Cork North Central, Mick Barry of Solidarity only managed to be elected without reaching the quota. Sinn Féin's Thomas Gould was elected on the first count with a surplus of 3,455 - just 248 votes behind Mr Barry's first preference.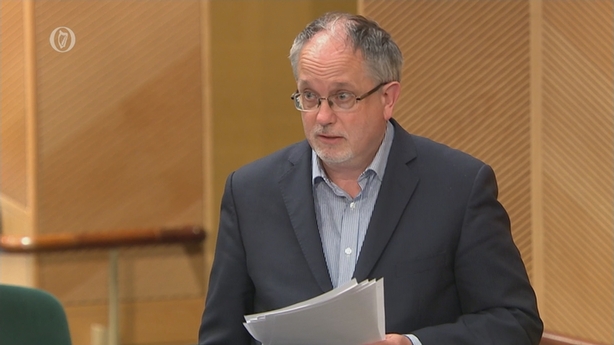 Deputy Barry (above) argues that his Solidarity/People Before Profit group has a clear identity on a crowded left political field because of what he terms clear cut anti-capitalist politics.
He told me: "We clearly advocate for a new system based on the needs of the people rather than the profits of a few." They also "unequivocally support" mass protest and people power.
In 2022, he predicts the cost of living will be a flashpoint which will require wage increases. The Cork North Central TD argues that if higher wages don't materialise then "... workers will need to organise and campaign for those wage increases and that may well mean strikes - industrial action".
Within the Dáil, health and housing will be two significant battle-zones - particularly because of private sector involvement which, Mr Barry argues, is making the situation worse for working people.
He said when the pandemic is over "...it will be clear that Sláintecare, while it represents in large measure a step forward, it doesn't go far enough. And what we will need to be talking about is an Irish National Health Service."
On housing, he said the Government's new policy is focused on market solutions, even though ".... the market has failed again and again and again". He argued: "I don't think it's going to be different this time round."
Deputy Barry's assessment is that there's a "clear prospect on a Sinn Féin led government" and that the opinion poll support for the government parties "will continue to slowly sink" - possibly even below 40%.
However, Solidarity/People Before Profit still hasn't made-up its mind on Sinn Féin vis-a-vis its left-wing credentials.
Mr Barry told me: "The questions is: Are Sinn Féin prepared to challenge the domination of big business and wealthy interests in Irish society? I think some of the rhetoric points in that direction, but I think some of the practice indicates - no - they're preparing to work within the framework of the system."
For the Independents in the Dáil, there's an optimism looking towards 2022.
Cork South West TD Michael Collins, who is part of the Rural Independent Group, told me: "We're growing and growing because people want change... and we're working together in the Dáil to make change."
He said he feels they've been "quite successful" in collaborating with the Regional Independent group and the Independent group, although he added: "... we don't always agree, but that's quite understandable".
Health and climate action are two issues which Deputy Collins feels are going to dominate.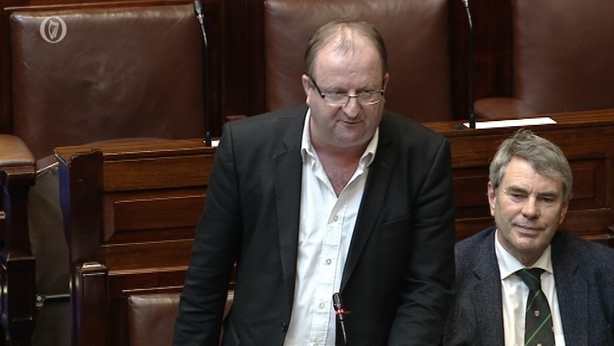 Mr Collins said: "We have a Climate Bill which continually destroys rural Ireland. There is no clear understanding as to the way people in rural Ireland live. "
He and many other Independent deputies argue that rural people have little if no public transport options, and therefore year-on-year increases in green taxes hits them unfairly.
The Cork South West TD said: "It's time for the Government to wake-up and understand that climate action doesn't mean cruelty to the people who live in rural Ireland."
He predicts it's going to be a "massive issue" next year - something which he asserts is damaging the possibility of working with Government TDs because "... they seem to have an agenda and that agenda is to hurt the people of rural Ireland".
The Rural Independent Group "take-up every slot that is made available" during Dáil time, he said, and one of the topics which is continually advanced is the problems with the healthcare system.
2022 is "very much going to be about health issues" he predicts, "... with nearly a million people on waiting lists".
All of the Opposition parties have settled into the 33rd Dáil and have found their groove after a monumental 12 months.
It's a case of expecting more of the same in 2022, unless Covid-19 throws-up a massive surprise - and who could discount that?