Over the past year, RTÉ News has shone a light on some of Ireland's most inspiring teenagers in our 'Quaran-teen' series of reports.
Twelve remarkable young people told us about their experiences as the pandemic continued to upend their lives.
As we come to the end of 2021, we caught up with three of them.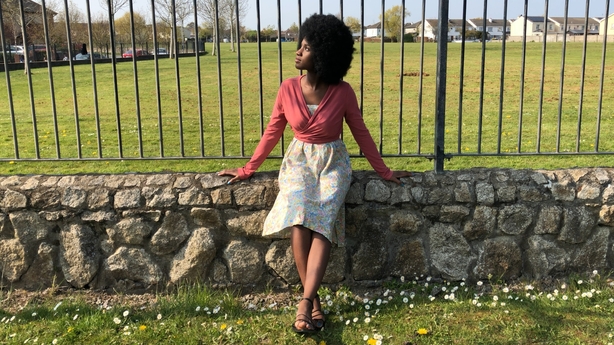 In April, 18-year-old Elizabeth Zion shared her story of how she was helping children in emergency accommodation with their reading and writing skills.
Her own family had gone through homelessness in 2018 and Elizabeth said the experience had made her determined "to change the world".
This determination has since been recognised by UNICEF Ireland, who asked her to join its Global Youth Advisory Board.
She said: "I started in June with about 25 other young people from around the world and we helped curate the Global Children and Youth Forum. I was then chosen along with four other amazing young people to curate individual TED talks on child rights issues. I chose to do it on family reunification which is a topic that is so dear to me."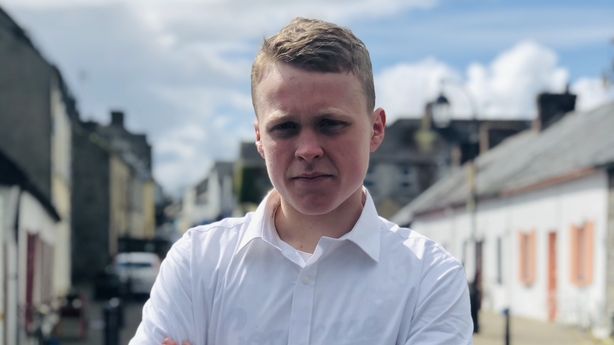 Jack Clifford is another teen with an impressive can-do attitude.
The 19-year-old told us how he had set up a voluntary Covid-19 response group in his home town of Kilmallock, Co Limerick. The group helps dozens of elderly and vulnerable people in the community.
Jack's story caught the eye of President Michael D Higgins who wrote to him to express his "gratitude... for your greatly generous contribution to our society during this difficult time".
Jack said: "I immediately got the letter framed and it will stay hanging on my wall. It was just really wonderful to be recognised by our President and a great feeling."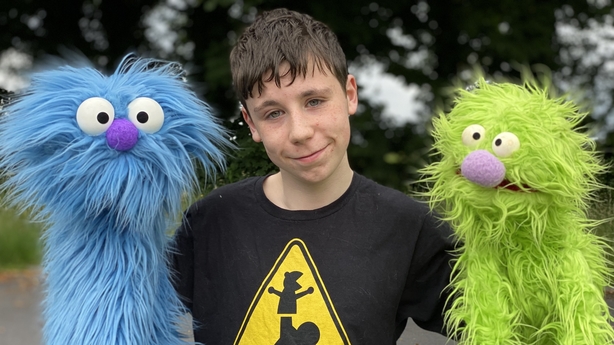 In August, Ruadhán Gormally, 16, from Co Galway, shared his dreams of becoming a puppeteer on Sesame Street. He explained how his colourful creations had been spotted by one of the show's puppeteers, after his uncle posted one of his videos to Twitter.
News of his creative talents has since spread even further.
Ruadhán said: "I couldn't believe how many people heard about my story. My friends and family loved it, and lots of people who I know came across it on social media feeds. I was contacted by an editor of NowThis Kids YouTube channel in the US, and they did an interview with me and my puppets. Also, because of Quaran-teen, I got a lot more followers on Instagram, including Phil Fletcher. He puppets CBBC's Hacker T Dog and is one of my all-time puppet-building heroes."
As well as looking back on their own experiences in 2021, our Quaran-teen trio have also been reflecting on how their peers have coped over the past 12 months.
Ruadhán said: "In some ways, the restrictions have given some young people the time to really get focused on something that interests them. But I know that this hasn't been everyone's experience, and lots of young people have had to adjust to not socialising much, having less money, and dealing with new rules at school. It can be a lot to deal with at any age."
Elizabeth agreed: "Young people have shown incredible amounts of resilience, selflessness and courage in the face of all of the change and fear this year. They deserve so much more credit for how they have handled this pandemic. It has had so many negative effects on their lives and it needs to be addressed. I hope to see a renewed focus on the mental wellbeing of young people, as they are the ones who will lead the future."
Jack added: "I would say a good percentage of young people are suffering because of the pandemic. We are fed up with the restrictions. On a positive note, at least we did not go into lockdown for Christmas. However, I really did think we would be over all of the restrictions by Christmas 2021."