When the full history of these times is eventually written, it will undoubtedly explore the stark relationship between the National Public Health Emergency Team and the Government.
In early 2020, very few people had heard of NPHET. Today the acronym is up there with the WHO, UNICEF and IMF.
Arguably, Chief Medical Officer Dr Tony Holohan is currently the most powerful and well-known civil servant in the country.
The Taoiseach and senior ministers await 'the letter' the CMO writes after each key NPHET meeting, setting out its recommendations.
After the NPHET meeting on Thursday, the letter was slow in coming.
The day before, Dr Holohan had volunteered to do a series of live interviews on the main broadcast media, setting out the landscape as he saw it.
It was before 9pm on Thursday evening that Minister for Health Stephen Donnelly, Taoiseach Micheál Martin and Tánaiste Leo Varadkar received the contents of the letter.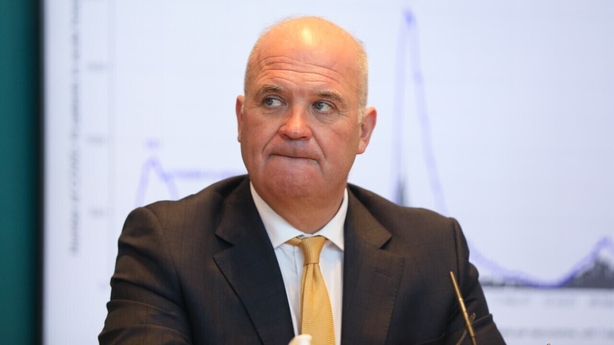 Tensions had been high and some in Government had been forewarned that a serious letter was to be expected.
At the Fine Gael Parliamentary Party meeting during the week, Mr Varadkar said he did not believe new restrictions were warranted, when Ireland was doing better than NPHET's own scenarios.
He was against fresh restrictions on people's freedoms, family life and business and favoured a contingent plan, which would kick in "if" things went off track.
Yesterday saw a Covid Cabinet Committee meeting, followed by a full in-person Cabinet meeting and a return of restrictions announced.
Covid-19 now casts a shadow over a second Christmas, affecting the lives of everyone, including employees, employers, the hospitality industry and the self-employed, especially artists.
The contents of the NPHET letters are a bit like the Third Secret of Fatima. The details seep out slowly to an already very anxious public, wearisome of the physical and mental impact the pandemic has caused.
Businesses, the hospitality sector and others wait for what might be coming, especially at this time of year with the festive season looming.
Ultimately, of course, it is the Government that decides how to proceed, taking into account the NPHET recommendations. But going against them in any significant way is viewed as risky.
There is a new arrival for the festive season. It's Omicron, the new variant of concern.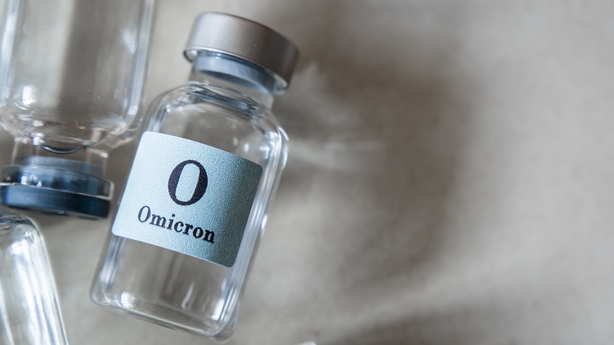 There is so much as yet unknown about this variant that it is difficult to be sure what impact it will have. It brings to five the variants of concern Ireland has been faced with. Two others were very serious, Alpha and Delta, the latter being the current dominant strain.
With Omicron, we must wait to see if the proteins the current vaccines generate will recognise the spike proteins in the Omicron variant and attach themselves to stop infection.
But the arrival of a new variant of concern should not prompt people to immediately adopt a Doomsday attitude. There will likely be many more variants and the world will have to assess each one on its own merits.
In an updated threat assessment issued late last week, the European Centre for Disease Control said that Omicron could cause over half of all Covid-19 infections in Europe over the next few months.
NPHET is working on fresh models which will incorporate what is known at this time about Omicron. That modelling should be available early next week.
While it said there was still uncertainty over the transmissibility, severity of disease and impact of vaccines, it believes the variant to be more transmissible.
If it turns out not to be more severe, that may be good news. That is because it might then replace the dominant Delta strain and make people less sick.
For a virus to survive and dominate, it ideally should not make people very ill. If it is severe, the host will die and so will the virus.
But we must await real life data over the coming weeks. The challenge is not to under-react, or over-react at this point.
The arrival of new strains is a reminder to us all that until the world is vaccinated, the virus will go to unvaccinated populations as a playground, to mutate, especially in people who are immunocompromised.
The good news this week was the reduced pressure on hospitals. Yesterday, the number of patients with Covid-19 had fallen to 528, with 117 of these in ICU.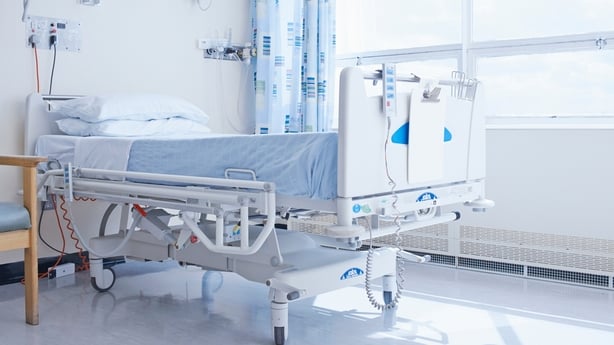 Overall infection rates in Ireland have reduced and daily case numbers are tracking better than the NPHET optimistic model. NPHET is working on fresh models which will incorporate what is known at this time about Omicron. That modelling should be available early next week.
There has been some political disquiet at what is seen as a slow roll-out of the booster campaign. Up to yesterday, 913,670 additional doses of vaccine had been administered to people.
It will be March and probably beyond before some people get their third dose. A factor in the roll-out is of course that the third dose can not be given to people who got a two dose schedule, until a minimum of five months after their primary vaccination was completed.
---
---
The HSE was very encouraged with the news that 10,000 people came forward for first time vaccination last week. There has also been a steady increase in the number of pregnant women getting vaccinated.
At this point, over 93% of the eligible population is vaccinated. The international data shows that this has put Ireland in first place in relation to the reduced number of deaths for every million people.
While there may be discontent about some aspects of the current vaccination programme, much has been achieved.
The other positive news is that latest research from eurosurveillance.org shows that because of vaccination, 9,074 deaths were avoided in Ireland in those aged 60 years and older, between December 2020 and November this year.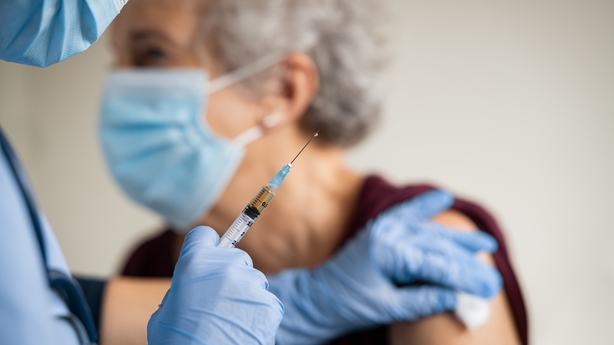 Yesterday, the Health Information & Quality Authority published its report on the duration of immunity after Covid-19 vaccination.
It said it is difficult to determine if reductions in vaccine protection are due to waning immunity, different levels of exposure, the impact of variants of concern, or a mixture of all these factors. It concluded that there is some uncertainty regarding protection after six months.
Scientists are working feverishly to develop better vaccines. At some point, we will have vaccines that stop people from contracting Covid-19. There will be better treatments developed too.
There was a lot of focus this week on primary school children and new "rules" on mask wearing. It has been an emotive topic for parents, with many split on whether children aged nine years and older should have to wear masks.
It is advice, but not law, which does allow for discretion for schools. The mask directive, however, has provided some elements with ammunition to target anxious parents with fake news and propaganda to further their own ends.
NPHET has faced a lot of criticism for its viewpoint about low Covid cases in schools and the case it makes that schools are relatively safe.
The HSE PCR booking system is under severe stress and has gone down on occasions. It can take days to get a swab appointment.
Public health experts point to the recent rise in cases firstly in those aged 35-44 years and then shortly after, a rise in cases in those aged 5-12 years as evidence that the disease started in the home, or elsewhere in the community and then children were affected, rather than it starting in schools first.
This debate is set to run and run, along with frustration over the non roll-out of HEPA filters and the case made by some that keeping windows open, even in the middle of winter, is more effective.
I have noticed this week how social media has been an angry place. People are tired, frustrated and have valid points to make about what they see as the slow roll-out of antigen testing, the sudden delayed introduction of PCR and antigen tests for air and sea passengers arriving here until tomorrow, commitments to subsidise antigen tests, then a reversal of that plan.
Covid-19 has bounced people in all directions for around 22 months, so confused or mixed messaging on the things we are in control of, like antigen tests, does not help the public mood.
People are also annoyed at long delays at booster vaccination centres, and if priority is not given to those who have appointments, over those who are walk-ins.
The HSE PCR booking system is under severe stress and has gone down on occasions. It can take days to get a swab appointment.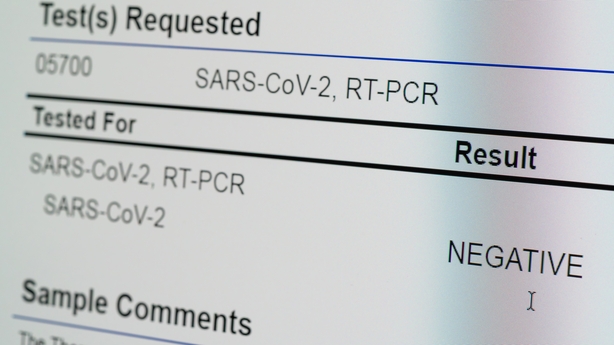 Of course, most people working in the system are doing their best, under the most trying circumstances. And it has been a terribly punishing time and with little respite in sight.
Many had hoped that 2021 would see us on the other side of the battle with Covid-19. Unfortunately, we will have to make it into 2022 to perhaps see that come to pass.
We should take heart, however, with the impact of our collective efforts. Ireland has good vaccination rates and the most vulnerable are being prioritised for the third dose.
Overall, Covid case numbers are stable and there are signs of decline. Deaths and hospital cases are reducing. We are in a better and much different place to this time last year, although it may not feel like it.
This day, three weeks, will be Christmas Eve. The days now are colder, shorter and darker.
It's difficult to believe that we are in such a similar situation again this year as Christmas approaches. But somehow we have made it to this point, despite cracks in solidarity and waning energy.
By any measure, that is success and should inspire us all to go the distance.