Marginalised women experience inaccessible services, dismissive attitudes of healthcare providers and a lack of cohesive supports in Ireland's health service.
A report by the National Women's Council is calling on the Government to deliver "much needed reform" in the forthcoming 'Women's Health Action Plan' to ensure marginalised women receive timely and adequate healthcare.
While some women spoke positively about their care in the 'Improving the Healthcare Outcomes and Experiences of the Healthcare System for Marginalised Women' report, many felt improvements are needed.
Over the course of eight weeks, workshops were held and attended by women with disabilities, women of minority ethnicity, women living in Socially and economically disadvantaged communities and women survivors of violence and abuse.
They were self-selective and open to anyone who identified as a woman over the age of 18 with direct experience of the themes.
Their experiences echoed research on the theme of Women's Health published in 2019.
Women with Disabilities
A recurring theme for people with disabilities was that they felt they were not listened to or taken seriously.
Participants raised numerous diverse examples of how their experiences had been dismissed, highlighting how some professionals showed a lack of interest or empathy when responding to issues raised.
A negative experience of cervical screening for one woman has meant that she has not had a test in over 11 years.
In the report, she explained that when she went for her smear test in 2011 "there was a big production of why do you need it if you're not sexually active..."
Another woman spoke about noticing "a shift in the messaging" and official supports available to her as she entered older age.
"It's like I have been put in another category without my permission. Now I feel like I am being prepared for dying as opposed to living."
Another participant raised that for some young disabled women, their youth can be something which health or social care practitioners are taken aback by and do not know how to interact or support appropriately.
Accessibility was expressed as a key issue for all the participants, both in terms of redressing bias in the built environment and enabling service-user involvement in care pathway decision-making.
Socio-economically disadvantaged communities
At the workshop for socio-economically disadvantaged communities, some identified as single parents or teenage parents and others as part of or representing the Traveller community or those of migrant background and in Direct Provision.
A very strong theme which emerged was the frustration at navigating the health system for children, particularly those with additional needs.
The women highlighted gaps and barriers in care through reference to their children's needs.
"You are literally just told something is wrong with your child, go figure it out yourself. You are thrown in a dark alley, and you have to fight your way out, if you find a torch fair play to you but if you don't you are going in blind."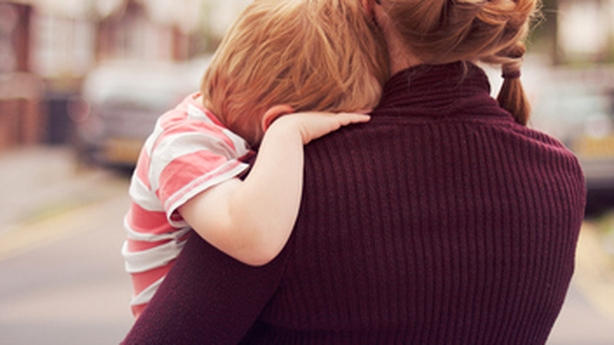 The women expressed the view that the burden of navigation and accessing care for children was their responsibility and it was the mothers who carry the weight of the responsibility.
Another woman said that "as the mother, and as the woman, you are expected to advocate and push and put yourself under unbearable amounts of stress and pressure the whole time trying to advocate for what you know your child needs."
A key issue expressed by the women was the lack of accessible information on the care pathway, with the participants highlighting the negative consequences for those who haven't had advanced education or knowledge of local services, or who have English as an additional language.
Domestic Abuse
Those who participated in the workshop having experienced domestic abuse said there was a lack of professional understanding of domestic abuse in relation to healthcare interactions.
One woman described when she presented with injuries in hospital no questions were asked about domestic abuse.
Another woman had to argue with her obstetrician to ensure they provided a letter to allow her sit down during court proceedings given the strain that successive days of standing would place on her.
Several in the group spoke of how GPs failed to recognise signs of coercive or abusive behaviour and women shared stories of how abusive partners successfully manipulated their local GPs into questioning "their sanity or ability to cope".
Minority ethnic communities
Nineteen women joined the workshop for women from minority ethnic communities.
Based on the demographics survey, across the workshops, women of minority ethnicity were primarily of non-Irish Black background, or non-Irish White background, with a couple of women identifying as Asian-Irish, including Indian-Irish or as Irish Travellers.
In this workshop women raised several concerns, including lack of representation in research; barriers to care; the specific discrimination that women of minority ethnicity face within the health system and accessibility and inclusion.
While noting that there are skilled and expert professionals in the health care system, women spoke of experiencing lack of empathy and sensitivity, and highlighted examples of bias, racism and discrimination in the health service.
An asylum seeker said it was difficult to open up about problems.
Another woman expressed the view that "the unconscious biases come through even in the way they speak to you, not knowing your background, not understanding the context from which you come from."
Some of the participants described how they felt afraid to make a complaint.
One Traveller woman pointed out that she encouraged a young mother to make a complaint regarding a comment made to her in hospital but the young women was afraid to do so - her fear was that she would be treated worse if she made a complaint because she had not had her second baby at that stage.
With regard to asylum seekers, it was suggested that some may be afraid to complain because of their legal status.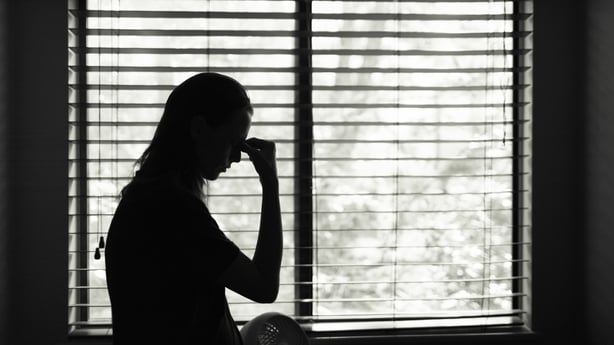 Among the recommendations made by the National Women's Council is a call for the introduction of gender-sensitivity and unconscious bias training in the health service, beginning in undergraduate curriculums and continuing across professional development.
It said training should ensure clinical best-practice and shared decision-making go hand-in-hand, equipping professionals with the skills and knowledge necessary to support meaningful service-user input.
The report said community-based care and community development support needs to be championed and pathways between community and specialist care needs to be enhanced to ensure that where additional support is needed, there is a smooth referral process.
It called on GPs to improve their knowledge of local support services to ensure more women are made aware of and connected to relevant services within their communities.
It called for investment in local, accessible supports for health promotion and early intervention; including through additional funding for the Traveller Primary Healthcare Projects, community resource centres and local domestic abuse services.
The report said the viability of introducing peer-led primary health care for migrant communities and those living in socio-economically disadvantaged areas, designed and implemented with women from these communities should be examined.
It said the feasibility of international models of good practice in primary care such as the UK's Identification and Referral to Improve Safety intervention to improve support for women subjected to domestic abuse and ensure access to timely and appropriate healthcare.
It called for universal design planning and ensuring that all services are provided to disabled women as they would their able-bodied peers.
The NWC also pointed out that interpretation and translation services for Irish Sign Language and foreign languages is also necessary.
It called for recognition that the common universal drivers of marginalisation, including poverty, deprivation, racism, gender-based violence, social exclusion, ableism, family hardships, and trauma are cross Government issues.