You may be familiar with the saying about how people make plans and God laughs.
How often over the past 21 months have we seen plans, strategies and projections blow up in the face of officials amid our changing fortunes with coronavirus?
Recently, we have seen waning immunity, but also waning public tolerance of restrictions and rules, as well as the waning ability of the public health service to cope. Something of a perfect storm perhaps, and a portent of things to come?
It has been a tumultuous week, with huge uncertainty as to what will happen between now and Christmas - and beyond. Some of the projections are eye-watering - potentially 12,000 cases a day at the peak in December. The more hopeful situation is 1,000 cases in hospital and 200 or more in ICU.
It was sobering to hear this week that of the 476 patients in ICU between late June and this month 20% are still in intensive care.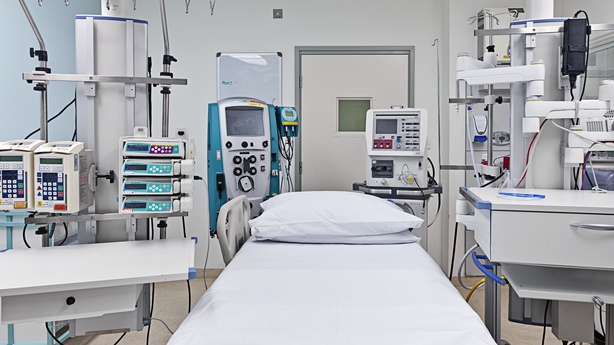 New measures announced by the Government and the possibility of more to come have chilled the public mood. We are told that new restrictions are not currently on the table but they could be served up at any time.
Although there are many measures the Government can take, public health experts come back to one fundamental point: if the public does not largely adhere to the basic advice, other measures are worthless.
The updated restrictions announced this week could be viewed as an informal lockdown in all but name. The direction now is to work remotely, to stay at home and not go socialising in the run-up to Christmas. Yet, on the other hand, the economy is open and society is trying to operate at the highest level possible. So how do people square that confusing circle?
The stay-at-home recommendation again raises the ugly spectre of a rise in domestic abuse, isolation, mental health issues and fears that will feed into older people as to how safe it is to go out. The prescription for us getting through this safely is not easy to follow at this stage in the pandemic after so many false dawns.
---
Read more: Latest coronavirus news
---
The booster campaign is crucial. But it is going to take time. By yesterday, the total number of booster and extra doses given was 516,820. The figure is broken down as 452,999 booster doses for the general population and 63,821 extra doses for the immunocompromised.
Booster doses are for the general population who have waning immunity after the main vaccination programme. Waning immunity, in particular, affects older people.
Separately, you will see the official term 'extra doses'. These are not for waning immunity but are for people who are immunocompromised. People in this group get an extra dose because the original two doses do not give them the level of protection afforded to others.
The HSE has pointed out that it will be March 2022 before some people are eligible for their third jab. Around 200,000 boosters are to be given each week, increasing to 250,000 over an unspecified period of time. In some ways, it's a race between boosters and the virus. There is also hope that people will be a shocked into sticking more closely to the public health advice from the CMO.
"The prescription for us getting through this safely is not easy to follow at this stage in the pandemic"
We can also expect battles within families and between friends this year, about people who are not vaccinated meeting up or calling over to houses for Christmas celebrations. It will add to the tension in festivities, such as they might be this year, with office parties also on the line and a retreat once again to houses, away from places of employment.
The Government has said that 5% of the population is not vaccinated. Speaking outside of the country this week, Tánaiste Leo Varadkar told CNN News that it was a difficult situation, as things had been going so well. He also said that as a nation Ireland is "a little bit crestfallen, a little bit heartbroken" to be back in this situation. He added that the 5% who are not vaccinated are causing a lot of the trouble, given that about half of people in ICU are not fully vaccinated.
There is an ongoing task to try and encourage people who are not vaccinated to get immunised, in both the public interest and their own. It is important not to marginalise people who have opted so far not to get the vaccine. Their fears and concerns must be recognised and doctors, scientists and everyone must work harder to convince people that the benefit of being vaccinated massively outweighs any risk.
We live in amazing, unprecedented times. Before this pandemic, when did civil servants ever speak and appeal directly to the public?
However, I have noticed how anger levels are significantly dialled up again. People are frustrated, angry and tired. When you scan social media, it is awash with Covid deniers, lockdown demanders and everything in between. There is a lot of common sense on social media but also a lot of terrible misinformation too, as well as some aggression and agent provocateurs. Covid-19 has disrupted people, physically and mentally, and in an unprecedented way.
At this moment, it is beginning to look a lot like Christmas 2020. But we should avoid being fatalistic. We are told that nothing is yet cast in stone, or inevitable. If people have absorbed and acted on the most recent messages, it can still be a good festive season.
The danger is that if people think a lockdown is inevitable around Christmas, then some may decide to go for it over the coming weeks and celebrate early. If enough people choose that route, the die would be cast. We are in a very precarious situation.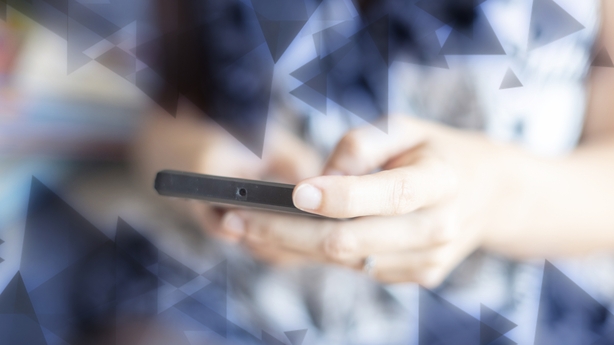 Only a whole range of measures is able to get us out of this. Like the Swiss cheese model of pandemic defence, where the layers of measures give overall good protection. It means a mix of strong government, balanced public health measures, general public adherence to these, sufficient health service capacity, an efficient vaccination campaign and, of course, some luck too.
HSE chief, Paul Reid, answered some of the criticism this week about the perceived failure of the health system to build up capacity to cope with the latest surge. He said that while ICU bed capacity had come from a low base pre-pandemic with 255 ICU beds, it is being built up and went as high as 321 ICU beds. But he did emphasise that there was a point at which no health service could cope with the looming situation if it gets as bad as some projections suggest.
Chief clinical officer, Dr Colm Henry, went further. He said that the basic public health measures make the biggest difference. He said the HSE will deliver a good booster campaign and is also expanding health service capacity. However, he asked whether any health system should be designed around one virus taking up most ICU beds. He insisted it would not be a sustainable situation to change the whole health system to deal with the surge needs of one virus.
At the media briefing this week, the counterpoint was made that if the health system was built up further to deal with large Covid numbers, and the virus retreated as a threat, at least that permanent extra capacity would be there for other illnesses and threats.
"Only a whole range of measures is able to get us out of this"
The HSE has written to all major hospitals asking them to plan for a significant reduction in planned surgeries in the weeks ahead, to cope with the Covid surge. Each hospital is being asked to decide locally what services should be cut. Staff are to be redeployed to areas to cope with the Covid surge. The use of private hospital capacity will increase from the current 1,100 'bed days' a week, to around 3,000 'bed days' a week. That's not the same as 1,100 or 3,000 actual beds. A bed day is any time a patient is in a hospital bed, be it for a few hours or overnight. One bed might see many patients over a 24-hour period.
The HSE has also committed to increasing the number of Covid test centres and extending the hours of opening, as well as using more private service capacity. Likewise, with the booster campaign, it has promised to expand vaccination centre capacity. The return of the High Level Task Force on Covid Vaccination to oversee the booster campaign is a sign that things have become very serious. A bit like the return of NPHET recently, when the expectation was that it would be disbanded. However, the virus had different ideas.
The test and trace system is under such pressure now that figures during the week showed that in 61% of cases, the source of transmission is not known. Contact tracing is now being largely focused on vulnerable groups, given the size of the daily case numbers. This happened in late December last year and in January this year.
It is difficult to know what the mixed bag of measures announced this week will achieve. We should know in about three weeks' time.
Hospitality, including nightclubs closing at midnight, may just see people moving back to house parties. Working from home will have some impact on businesses, shops, pubs and hotels and the entertainment industry. Although the long-awaited use of antigen testing in schools is coming, it will not begin until the end of this month. The NIAC approvals this week for expanded use of boosters will take some time to put into operation.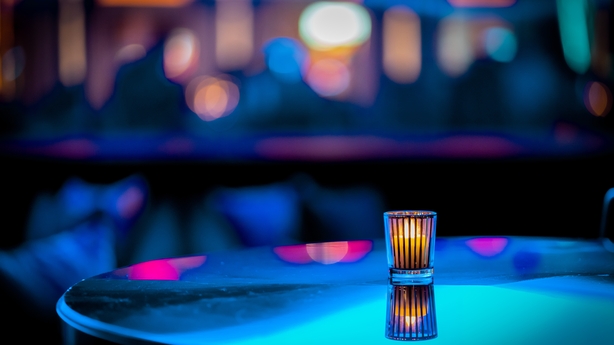 NPHET is due to meet again next Thursday to consider the situation and advise Government. It may be a little soon then to recommend any major new measures. Those decisions may come in the early part of December, when a clearer picture of what we are facing for Christmas will be apparent.
This year has felt longer than the calendar 12 months, just like the year that preceded it. Covid-19 seems to make time stand still; when little seems to change and it dominates our lives and conversations.
It can be a daily, hourly, even minute-by-minute struggle at times to keep going in the face of this terrible test of us all.
To borrow from Beckett, "...you must go on. I can't go on. I'll go on."