A Co Offaly teenager's reindeer decorations have made it onto the shelves of a major supermarket chain.
16-year-old Anthony Gorman's Christmas creations became a surprise festive hit last year after his mother posted about his endeavours in the 'Shop In Ireland' Facebook group.
A subsequent RTÉ News story about Anthony attracted more than a million views on social media.
His handcrafted reindeer are now in stock in selected Dunnes Stores outlets across Ireland.
He said: "It was about a week after the interview with RTÉ when Dunnes Stores contacted me on Instagram. At first, I thought it was a scam, so I left it for a couple of days. But then I opened it and couldn't believe it - Dunnes Stores wanted to do business with me! Ever since then, it's just been back and forth, trying to organise it all.
"My reindeer are now in 15 stores all around Ireland. When I go to Tullamore, I can see them in the Dunnes there. People are going in to get their shopping and putting them into their trolley. I still can't understand it!"
Donna Monaghan is the assistant manager at Dunnes in Tullamore Bridge Centre.
She said: "We've had so much interest here because Anthony is local. Customers are coming in and asking, 'Are these Anthony's reindeer?'. I just think it's great that we are supporting such a young guy who is so talented."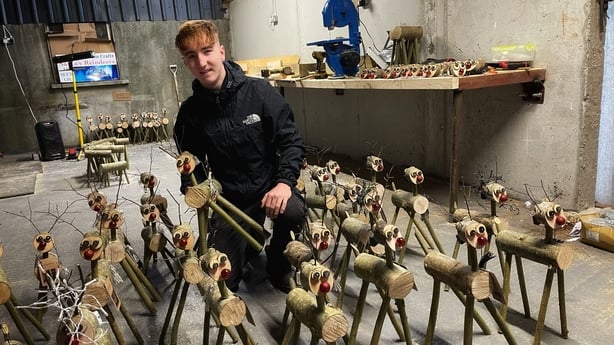 Anthony, who began making the reindeer with the simple aim of saving some money to buy a new phone, has set his sights on 6,000 sales this year.
He said: "Over the summer I built a new workshop and invested in the right tools and all my timber. So I was ready to start assembling the reindeer and getting them out to my customers. They come from all around Ireland now and even abroad. I got five orders from Australia this year! It's just amazing the power of that original Facebook post and that initial RTÉ interview."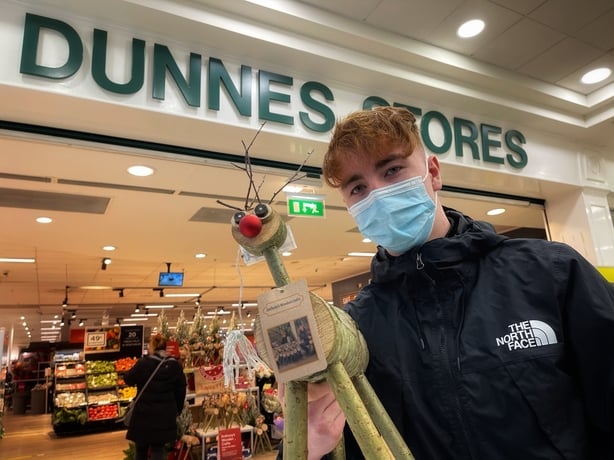 Having invested some of his profits in his business, Anthony was also able to buy a very special present for his father, Philip, last Christmas.
"Da hadn't been well at all with cancer. Thankfully, he's now fully recovered. But it hadn't been a good year for his business either, just as it had been a horrible year for every small business. He had always wanted a tractor, so I decided to buy him one for Christmas.
"My mother and I had it all worked out - I had to sell 2,000 reindeer to get him this tractor. So that's what I did, working countless hours to hit that target. But giving him that tractor on Christmas day was just the best moment, really amazing. It made all the hard work worthwhile."