If we did not have the high levels of vaccination that now exist here, the daily numbers for Covid-19 would be terrible. According to Professor Philip Nolan, Chair of the Irish Epidemiological Modelling Advisory Group, we could have had 10,000 cases a day now. That figure would continue to multiply rapidly.
It emphasises the impact of vaccination on the current situation we find ourselves in. In the last two weeks, around 25,000 people have come forward for first-time vaccination. If those numbers continue and grow, that will also have an impact on the trajectory of the virus between now and the end of the year.
The Government view is that high case numbers do not mean the same now as they did last year. So, as daily case numbers pass 4,000, there is not the level of anxiety there was before. The Tánaiste, Leo Varadkar, yesterday described the situation as "fragile but stable".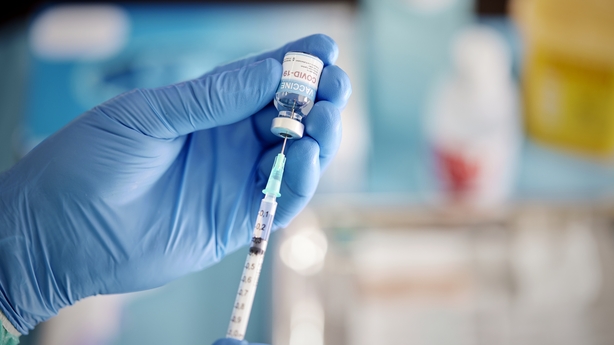 Booster vaccinations for the over 60s began to be administered yesterday and people will be contacted directly about their appointments. The booster vaccination campaign for 300,000 frontline health staff starts this weekend and will take around six weeks to complete.
The HSE says that booster jabs for the over 65s in nursing homes and other long-term care facilities are largely finished. In relation to the third doses, for those under 60 who are immunocompromised, around 43,000 of 90,000 doses have been administered.
"Vaccination against Covid-19 will be with us for the foreseeable future"
The next area to be examined by the National Immunisation Advisory Committee (NIAC) is booster vaccines for people with underlying/chronic conditions and news on that should come within weeks.
After that, the question will arise as to whether everyone in the eligible population should be given a booster vaccine. It will raise risk/benefit and ethical issues for consideration.
This week, NIAC said that for people under 60, except for the immunocompromised, there is sustained vaccine effectiveness against serious illness, hospitalisation and admission to ICU. It also found that while there is waning immunity over time of increased risk of breakthrough infection, most of this is mild.
Some doctors have advocated booster vaccines for all, or believe it will be inevitable over time. Professor Philip Nolan raised the issue at this week's NPHET briefing. He posed the question as to whether we should be "re-medicating an entire population" with booster jabs, as opposed to encouraging the public to embrace the public health safety messages in order to get us to the other side of this pandemic.
The Chief Medical Officer, Dr Tony Holohan, emphasised that booster vaccines are not a control measure. Booster vaccines for the entire population will be a policy decision for the Government in the end, and it will not be an easy one.
---
Read more: Latest coronavirus news
---
Word is still awaited from the European Medicines Agency (EMA) on whether it will approve vaccination for those aged 5 to under 12 years of age. It's a delicate issue too. These vaccinations with a lower dose are getting under way in the US. It's a question that will eventually land on NIAC's table. But it would be unlikely that any vaccination programme for 5-11s, were it to be approved, would happen this year.
Other vaccinations, like the MMR jab, are given to very young children against very serious illnesses, so the principle and benefits are there. With Covid-19, the issue would have to be carefully examined in relation to the risk and benefit and fully explained to parents.
It had been hoped with the advent of Covid-19 vaccines that this would not only cut the risk of serious illness and hospitalisation, but also cut transmission. While the Covid-19 vaccines can reduce transmission of the virus in people who are vaccinated, they do not appear to be as effective in this regard with the dominant Delta variant as they were with the previous variants.
Vaccination against Covid-19 will be with us for the foreseeable future. Professor Kingston Mills, Professor of Experimental Immunology at Trinity College Dublin, said that, in his opinion, it is very likely that continuous booster vaccines will be needed. This is because the virus mutates in the same way that flu does and it is probable that annual Covid and flu vaccines will be needed in the future.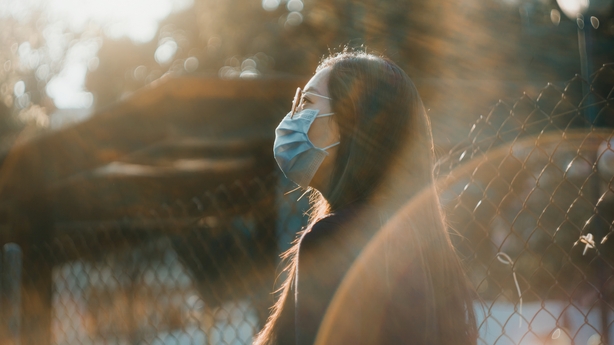 Treatments like antivirals are also on the way. This week, the first anti-viral pill for the treatment of Covid-19 was approved for use in the UK. It is for people who have had a positive Covid-19 test and works by preventing the virus from multiplying, keeping virus levels low in the body and reducing the severity of the disease.
We will also be hearing a lot more about monoclonal antibodies - drugs that prevent people from developing severe illness and requiring hospitalisation. Vaccines stimulate and prepare the immune system to respond. Monoclonal antibodies boost the immune system after a person is already ill.
In time, there may also be a nasal spray, to eliminate or reduce the presence of Covid-19 in the nose and cut down transmission from person to person. So, science and medicine offer a lot of hope for us in the months ahead.
There are a number of models on what might happen between now and the end of the year. We may continue to see between 2,000 and 5,000 Covid-19 cases a day, perhaps peaking towards the end of this month and then reducing slowing into December.
A worse situation would be for cases to peak later, and take a much longer time to decline, not going down until into the new year. Under that scenario, Christmas and the New Year period would be very difficult.
The public health view is that unless there is a change to the scale of socialisation now and it is sustained, things could be very difficult over the winter months.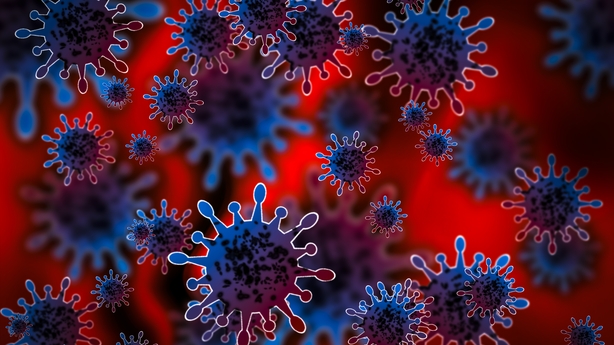 The fact is that people, in general, did not heed the call by NPHET and the CMO two weeks ago to reduce socialising. That is why it reported the highest levels of socialisation since the pandemic started. The good news is that there are currently no new variants of concern. Delta remains the dominant one.
Some theories suggest that one of the reasons why cases may decline in December relates to those who are not vaccinated. Under this scenario, many of the unvaccinated will contract Covid-19 and by default, will develop immunity. If this happens, the virus will have few places to go to spread. It is all uncertain, of course, and no one can predict what Christmas will be like.
The Government's position is that it is not its intention to re-impose restrictions and it does not expect to have to do this before Christmas. While no decisions have been taken at this point, a return of restrictions would likely involve closing access to large gatherings, rather than telling people to stay at home or within their own county.
The bigger determinant of whether restrictions would need to be imposed will likely be what the hospital situation looks like. Hospital and ICU numbers are key metrics. If Covid-19 hospital cases and the numbers in ICU can be contained, that may allow for a better Christmas and New Year for all.
"No single measure will get us out of this pandemic. It is a mixture of vaccine progress and most people following the well-known advice"
The conversion rate of Covid-19 cases to serious illness and hospitalisation is about half what it was with the previous virus variant. Vaccination has played a big part in that. It was interesting to see hospital cases decline this week, despite the big daily case numbers. The official view is that it is just too early to say whether this is a transient event, or whether booster vaccines are showing an impact on hospitalisations.
The added problem this winter is the return of influenza and respiratory illnesses and this will fuel the pressures on the hospital system. The HSE says that, currently, around 10 surgeries are being cancelled in 21 hospitals a week.
It was interesting to learn this week that VAX is the word of 2021, according to the Oxford Dictionary. Perhaps one of the few positive aspects of Covid-19 is that we have all learned more about vaccination, risks and benefits and the impact it has on the world.
A study this week by Cancer Research UK found that the HPV Vaccine, against the human papillomavirus, is cutting cases by nearly 90%. That is a remarkable impact and means so many lives are now being saved. Doctors say that it also means that women who are vaccinated may require fewer cervical smear tests.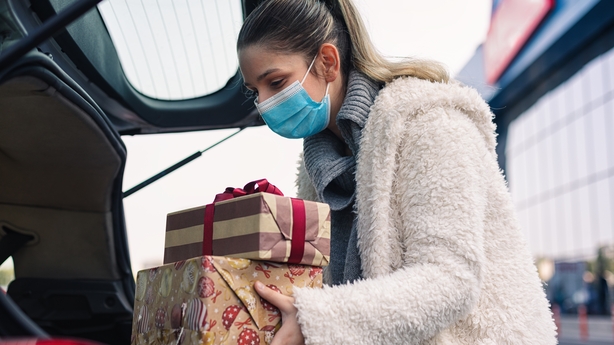 There are exactly seven weeks to Christmas Day now. We may all be a little weather-beaten with Covid fatigue at this stage, but we are not defeated. Nothing is inevitable and the tide can be turned.
No single measure will get us out of this pandemic. It is a mixture of vaccine progress and most people following the well-known advice.
People worry that so much of this pandemic is out of our control. And yet, so much of it is within our own hands.