The world's worst UN Climate Conference took place more than a decade ago in Copenhagen. I had the misfortune to attend COP15 in 2009, which was a catastrophe from beginning to end.
Among the lowlights I remember were COP President Connie Hedegaard resigning mid-conference; police baton-charging climate protesters; an appallingly organised event; openly fractious negotiations; and, worst of all, a miserable final document which wasn't even legally binding.
In advance, COP15 had been dubbed "Hopenhagen". By the end, the entire international climate talks process was in disarray. In the grim aftermath, Greenpeace UK issued a statement saying: "Copenhagen is a crime scene."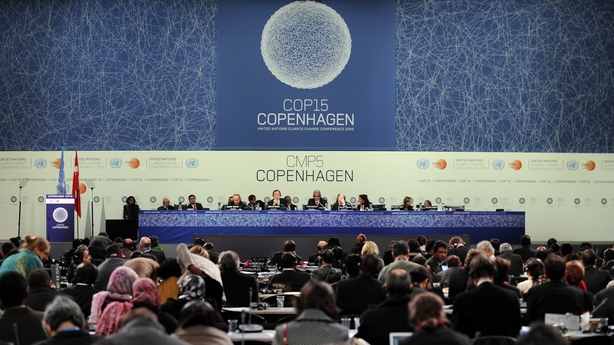 And yet, just six years later, a legally binding global climate change treaty was finalised in Paris. How did that turn-around happen?
Here's my tuppence worth: the science is hardening all of the time regarding the devastating impact that climate change will have on our planet, and its people, so governments were compelled to act. As a result of that concerted and strenuous effort, the landmark Paris Accord was agreed.
Ireland is going to need some of that self-same gumption to get out of the emissions hole it has dug for itself.
We had further confirmation of our delinquent status only last month when the Environmental Protection Agency revealed Ireland failed spectacularly to meet its EU commitment to reduce emissions by 20% between 2005 and 2020.
Provisional data from the EPA suggested we only reduced emissions by 7% - despite having signed on the dotted line.
The coalition of Fianna Fáil, Fine Gael and the Greens argue that we can execute our own "Copenhagen to Paris" journey through its Climate Action Plan which was published on Thursday.
The scale of what's being talked about is mind-boggling - reducing our emissions by 51% by the year 2030, from a baseline of 2018.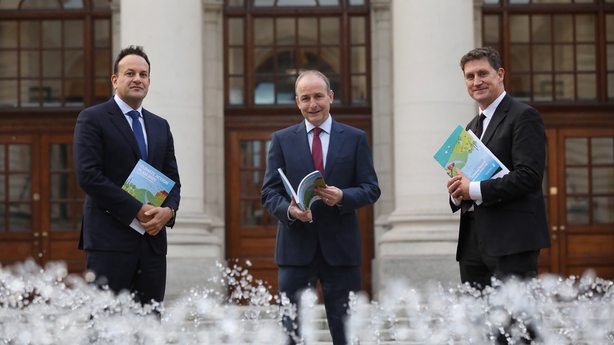 Think about it - we only reduced emissions here by 7% over the previous 15 years, but now we plan to slash emissions by 51% in the coming 10 years.
My initial sense is that everything would need to go right for the target to be reached.
One advantage the Government has is that the main opposition parties are backing this target.
Sinn Féin, Labour, the Social Democrats, Solidarity/People Before Profit may vehemently disagree with how the Coalition is proposing to achieve the result, but they're not disputing the need to do it.
The outlier, however, is the Rural Independent Group.
In a statement on Thursday night, they decried "the pie-in-the-sky fanatical climate action plan" which they claimed had "signed the political death warrant of Fianna Fáil and Fine Gael."
We'll see.
You can read the detail of the Climate Action Plan here but it's probably best described as "work in progress."
It will be early next year before sectors like business, energy, and agriculture will be given a specific number - the percentage by which they're going to have to reduce their emissions over two 5-year cycles - the so-called Carbon Budgets.
It's at that point we'll be able to judge whether the emissions reduction targets, and the 'actions' which underpin them, add up.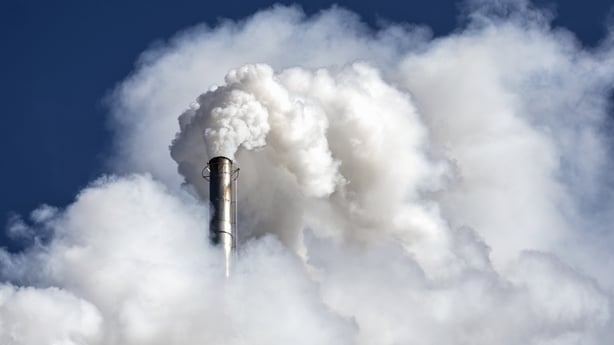 Political engagement crucial
However, the Government does not have a day to waste when it comes to engaging with the public on its plan.
It's big. It's bold. But it's also scary in parts, when you consider the scale of what's being planned. If there is not public buy-in, then it's guaranteed to fail.
The political engagement on the Climate Action Plan will therefore be crucial as it has the capacity to have either a positive or negative impact on public opinion.
Unfortunately for the Government, the snap analysis from opposition parties was not good.
Sinn Féin's Climate spokesperson Darren O'Rourke started off with a conciliatory message, saying: "If we work together, we can meet this challenge and move towards a greener, fairer society."
Then the olive branch seemed to wilt.
He asserted that the plan is "high on rhetoric but short on detail. Simply put, the Government's figures don't stack-up."
The main line of attack for Sinn Féin is that "ordinary workers and families" are going to pay for much of the green bill.
Deputy O'Rourke said: "It is extraordinary that they think people drowning in debt and facing sky high bills are going to be able to retrofit their homes and buy electric cars."
The Social Democrats also focused on this point, with Wicklow deputy Jennifer Whitmore contended that it would be 'Joe Public' who would end-up doing the heavy lifting for things like retrofitting.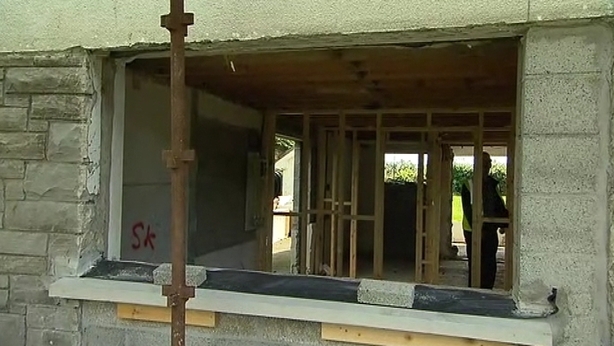 While she welcomed many aspects of the plan, deputy Whitmore also said: "Heaping additional debt on people during a cost-of-living crisis is not the answer."
The Labour Party's Ivana Bacik focused on delivery in her immediate response to the plan and contended "strict timetables" were needed to ensure it became a reality.
She said: "I'm concerned that many of the measures in this plan are too future focused with little detail on the steps which will be taken today to achieve a greener tomorrow."
Possibly the harshest judgement came from Bríd Smith of Solidarity/People Before Profit.
She argued there was a clear deficit of ambition in the plan when, for example, the Government could introduce free public transport.
Deputy Smith argued this would get people out of their cars - a better strategy than trying to convince them to buy more than one million electric vehicles.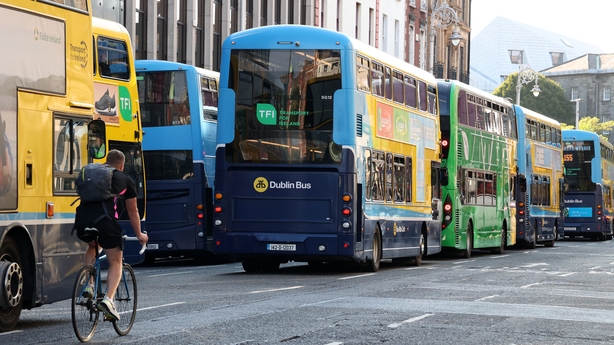 Challenges facing Government
So where does that leave the Government?
Well, it has a very ambitious plan; a sceptical opposition; and a population that needs to be convinced.
It seems to me that there are five main challenges facing the Coalition.
First, they need to keep in the public mind that their emissions reduction targets are linked to the climate science. These actions are being taken for a reason, rather than some form of political ideology.
Second, they need to sell their plan hard. It does have double the ambition of the previous Climate Action Plan published in 2019. So, what is in it? How will it work? What does it mean for me?
Third, ministers are required to illustrate how implementing sometimes painful changes are going to provide long-term gains. Therefore, it is better to get the transition completed sooner rather than later.
Fourth, the Coalition has to prove to everyone that it is serious when it comes to delivery. When the plan inevitably hits the buffers - the difficulty must be overcome, or the plan changed.
Fifth, they need to engage and debate, as much as is possible, with the clear concerns of opposition parties. The traditional punch-and-judy exchanges in the Dáil and Seanad will simply turn-off the public.
Launching the plan on Thursday, Taoiseach Micheál Martin said that failure was not an option. He added that the "time to step up is now" and "we all must have the collective courage to do so."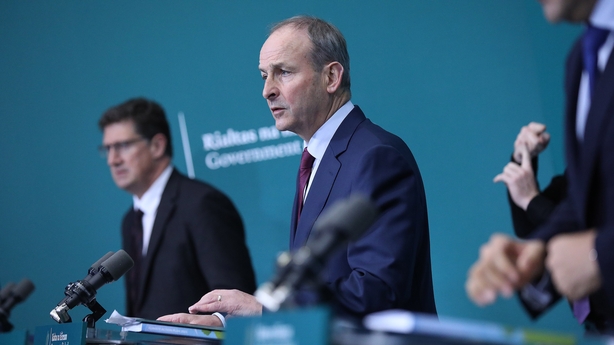 The Tánaiste Leo Varadkar said the Climate Action Plan "... is not about coercing people, it's about convincing people. It's about bringing them onboard."
The Green Party leader and Climate Minister Eamon Ryan said "... for too long, we have been held up as climate laggards", adding "we shouldn't miss out on this opportunity to change our country for the better."
The Coalition leaders, as well as their ministers and backbenchers, need to re-enforce that message continuously while also delivering on their promises of implementation.
Thursday must have been a sweet moment for Eamon Ryan - legally binding emissions reduction legislation was being translated into a compulsory sector-by-sector roadmap - the Holy Grail for most environmental campaigners.
But if he fails to both sell it, and implement it, then the document will end-up on a dusty shelf where all the other white elephants sleep soundly.