A public engagement day is being held for people with visual impairments, focusing on rebuilding resilience and optimism for the future.
The free event, featuring a mix of science, research and practical tools for living with sight loss, is part of the annual 'Fighting Blindness Retina 2021' virtual conference.
It will share the stories of a number of people who who have experienced sight loss, including Conor Lennon from Collon, Co Louth.
In 2018, Conor was diagnosed with diabetic retinopathy, a condition which is characterised by damage to the blood vessels of the retina within the eye.
It is a common complication of diabetes and is the leading cause of sight loss in people under the age of 65 in Ireland.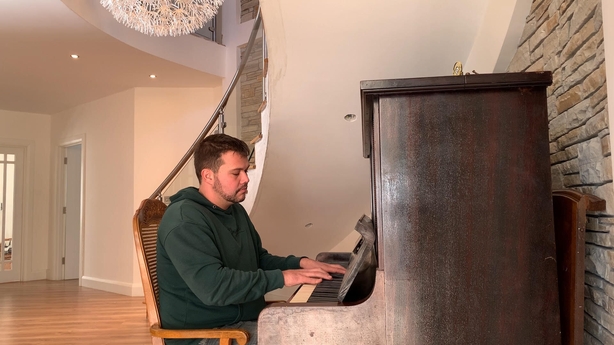 When the pandemic hit, Conor stopped a series of elective laser surgeries meant to slow the loss of vision.
Within months, he had lost parts of his central and peripheral vision.
''I went into lockdown with a job I loved and my eyesight. And I came out the other side with neither," Conor explained.
"I was a swimming instructor in Drogheda. It was a brilliant, fun, social job. But I just can't do it anymore."
"Music makes me feel inspired. It makes me feel like I have got something else to do."
A Co Louth man shares his experience of sight loss during the pandemic - and explains how teaching himself to play the piano has brought him joy during tough times. 🎹🎶 pic.twitter.com/hpMfctetfH

— RTÉ News (@rtenews) November 6, 2021
As he tried to cope with these losses, Conor found music. He taught himself how to play the piano.
He said: "My uncle and dad were taking their old piano out to a friend's house and they said they were going to drop it here to give me something to do.
"I went on a few apps on the tablet and it just took off. I got my first song in the first week.
"From there, it was kind of like, let's see what else I can learn."
Conor, who lives with his fiancée and their seven-year-old son, has now found a job working on the till at a local Chinese takeaway.
He said: "They know I can't see, so they do help a good bit. They would usually bring the orders out or put them in the same place.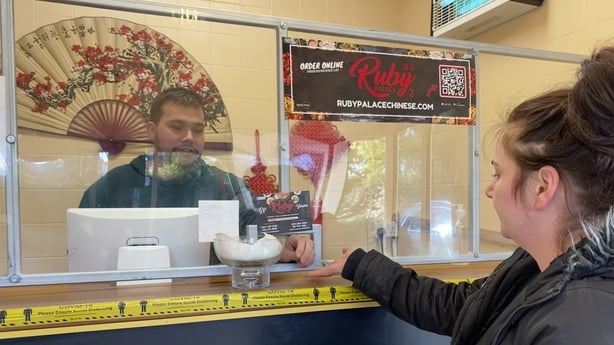 "Long-term, I have no idea about jobs. My previous career was the job I thought I was going to do forever. So, I now need to rediscover what I want to do.
"My next goal is probably to get fitter, earn more money and live the best life I can."
Today's public engagement day will take place via Zoom. You can find out more at fightingblindness.ie