The barrage of announcements, pledges and promises coming from the COP26 summit this week may have left many of us feeling overwhelmed - perhaps even a little helpless.
However, one new social enterprise is reaching out to communities who want to "do their bit" to tackle the climate and biodiversity crises.
Pocket Forests is run by two self-confessed "tree nuts" - event manager Ashe Conrad-Jones and journalist and author Catherine Cleary.
The pair "make forests in small spaces" by using permaculture methods to rejuvenate the soil and then planting native trees, shrubs and woodland flowers to create a biodiverse forest ecosystem in communities, schools or private gardens.
"Our smallest forest is about the size of a single car parking space," Catherine explained.
"It's a way of getting really dense versions of a native forest into urban areas where you wouldn't expect to find them. They're not going to grow to their full size in a lot of those spaces, but people get a real sense of what our native trees look like, smell like and taste like - a lot of them have fruits and nuts on them."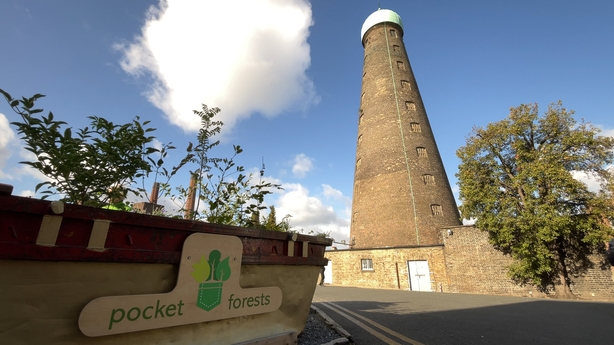 The pocket forest idea is adapted from the Tiny Forest concept, which has been developed in Europe, India, and other countries.
It is based on the work of Japanese botanist Akira Miyawaki, who, beginning in the 1970s, pioneered a method of planting native species close together to quickly regenerate forests on degraded land.
While proponents of these small footprint forests admit they will not solve climate change by themselves, they believe they can play a part in facing the challenge.
"A pocket forest isn't going to sequester an enormous amount of carbon. It isn't going to provide an enormous amount of habitat.
"But for the survival of humankind, people are being asked to give over land for wild spaces, which forests can be in the most productive way possible.
"And if farmers in Ireland are being asked and encouraged to put those kind of habitats on to their farms, I think it really helps if people can see what that looks like in their neighbourhood as well," Catherine said.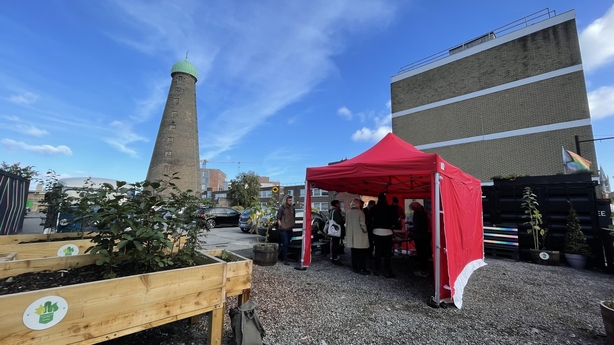 Pocket Forests has established 'The Tree Hub' at The Digital Hub in Dublin.
Ireland's first native tree nursery in a city centre location serves as a distribution point for the planting of trees such as birch, rowan and alder around the Dublin 8 and greater Dublin area. It also hosts workshops on topics like composting and propagation.
"It's really grounding for people and it really reconnects them with nature, by getting their hands dirty," Ashe explained. "We're planting a seed for them."
One of the first pocket forests to be planted was at Presentation Secondary School Warrenmount in the heart of Dublin 8. Geography teacher Natalie Manning oversaw the project, which involved a number of transition year students.
She said: "We are a school in an inner-city area. A lot of our students grew up in apartment complexes, with very little access to green space or gardens.
"So for us, a pocket forest was a way of bringing nature into their lives. We know we can't solve the big problems of climate change, but we can do our own bit for it."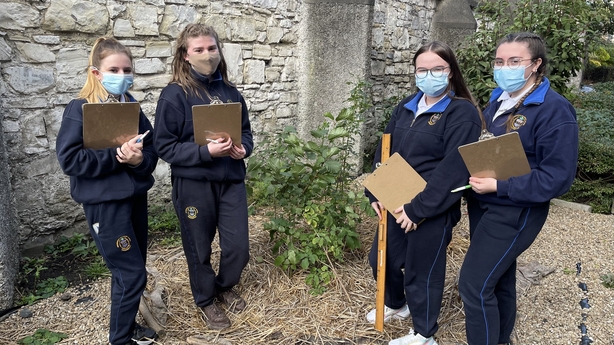 Ashe and Catherine say they have plans "to help people put pocket forests into towns and cities everywhere". So far, they have planted over 1,300 trees and shrubs in a number of locations.
Catherine said: "There's a great saying that if you take one good step, nature will take ten. A lot of what we do is just facilitating nature to take those ten good steps.
"It's about bringing it to where people are, rather than keeping it as a very remote ideal. We should all be doing this, if we can."