There is going to be a lot of talk about 'climate goals' over the next fortnight as world leaders gather in Glasgow for the crucial COP26 summit.
Closer to home, a League of Ireland football club has been setting - and netting - a number of climate goals of its own.
Last January, Bohemian FC appointed a climate justice officer - the first position of its kind in world football.
Nine months on, club member and Phibsborough resident Seán McCabe has been reflecting on the "incredible doors that have opened up" since he took on the voluntary role.
He has also spoken of how footballers can "act as climate justice messengers", praising Bohs' star striker Georgie Kelly for raising awareness around climate issues.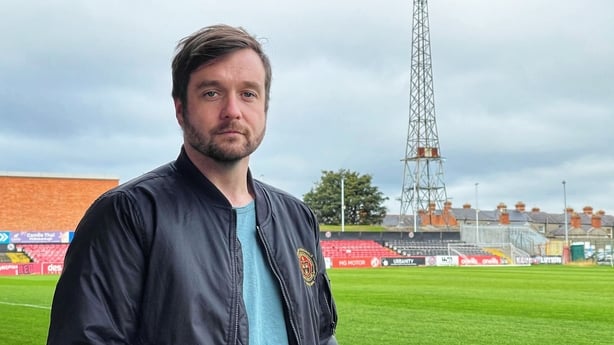 McCabe is the executive manager of the TASC Climate Justice Centre in Dublin.
His unique role at Bohs came about after he shared a TASC report with the club which called for a community-led transition to a zero carbon society.
"That model requires anchor institutions, so what could be better than a football club, where a community comes together," McCabe explained.
He believes the sport is a great lens for showing that climate justice can be good for local people as well as the planet.
"Football clubs provide a totally different platform to almost everyone else who is talking about climate change. It's a global sport. The people's sport.
"So the role of a climate justice officer is not just to preach about climate change and what people should be doing to fight against it. It's also about providing a touchpoint for a community going through transformation."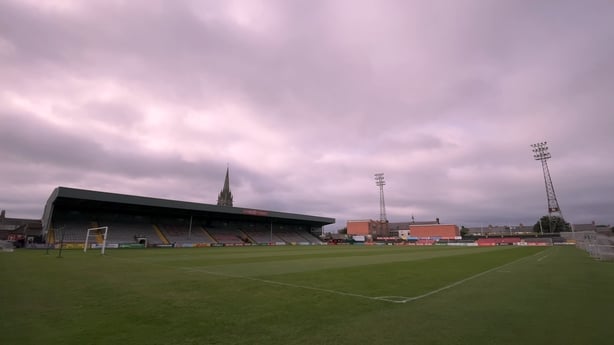 With Dalymount Park due to be redeveloped, McCabe admits it has been "a challenge" to make Bohs more sustainable.
"It doesn't make sense to go around fixing our lights if they are all going to be torn down. And while we do want to look at waste and recycling, that's not straightforward either.
"However, the much bigger potential lies in the coversations we are having locally, nationally and internationally. This has captured people's imaginations.
"We are developing a relationship with Forest Green Rovers in England who are leading the sustainability charge in football. We have had conversations with Barcelona. We have initiated a project which will hopefully receive funding in November which would link in with all of La Liga in Spain and clubs across Germany, Denmark and Belgium. That initiative is about helping clubs of all sizes on the journey to sustainability, while also bringing their communities along with them, making sure the transformation is fair and equitable.
"We also have some exciting news for the local community which we are hoping to announce soon. It will be a pretty significant event that will look at climate action in the community. We're not the only ones doing this in Phibsborough - there are wonderful people all across the community trying to chart a course through the climate crisis. We need to be a platform for them to share their experiences.
"So, there have been exciting and wide-ranging developments over the past year. It really is amazing what happens when you combine football with an issue like climate. It elevates it to a whole other level."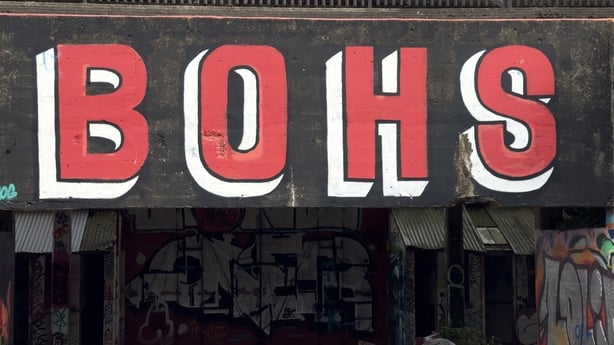 McCabe says Bohs are "very lucky" to have a player like Georgie Kelly on their books who "really understands climate issues".
The 24-year-old striker, who is the League of Ireland Premier Division's leading scorer, is studying for a Master's Degree in Renewable Energy and Environmental Finance at UCD.
Kelly said: "The climate crisis is going to be the crisis of our generation. And I feel Ireland is well suited to build an industry around renewables and different aspects of climate action. So the master's was a perfect fit for me."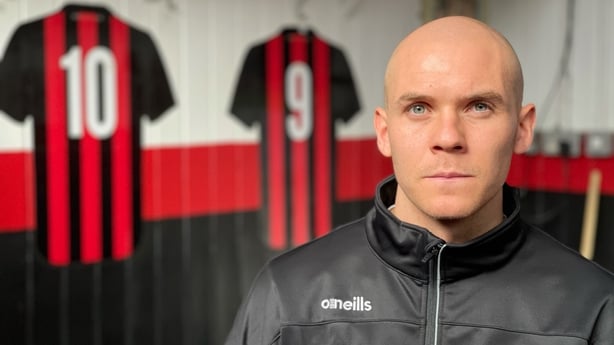 Football, like all sports, is beginning to feel the impact of the climate crisis.
Extreme weather events are a problem for spectators, players and clubs alike.
Both Kelly and McCabe believe that it's important that sports people speak out about it.
Kelly said: "I feel that football is so tribal, it unites people. And when you talk about issues like climate, it's massive. So any awareness that you can bring to people - whether it's through social media or on a match day itself - really is important. I think it is moving the needle."
McCabe added: "We hopefully will see more and more footballers stand up around the world and act as messengers for entire nations - particularly the countries which are most impacted. They can highlight how they are being unfairly hit first and hardest, and how they need the support of the global community to get through this.
"Equally, within countries, we need to make sure clubs are looking at ways to get involved. For example, imagine a stadium covered in solar panels. When that stadium isn't in use, those solar panels could potentially be feeding into the community, helping to address energy poverty."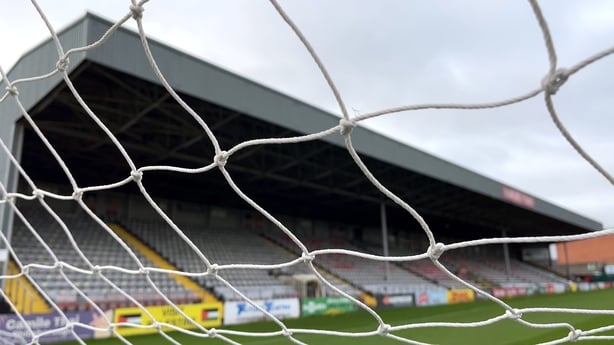 McCabe will be travelling to Glasgow to attend COP26.
He acknowledges that while his position at Bohs has generated plenty of media attention, it hasn't been universally welcomed.
"Yes... but look. We know that climate change is coming and we are marching towards it, trying to deal with it in a way that is empowering and uplifting. If people want to be cynical, they can be cynical. Hopefully what we do will demonstrate long term value for both the club and the community."