New Zealand vaccinated at least 2.5% of its people today as the government tries to accelerate inoculations and live with Covid-19, preliminary health ministry data showed.
Through an array of strategies, gimmicks and Prime Minister Jacinda Ardern's encouragement through the day, 124,669 shots were administered by late in the day in a country of 4.9 million.
"We set a target for ourselves, Aotearoa, you've done it, but let's keep going," Ms Ardern said, using a Maori name for New Zealand at a vaccination site, according to the Newshub news service.
"Let's go for 150. Let's go big or go home."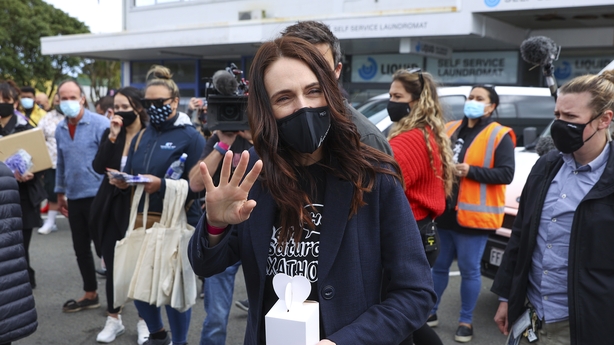 New Zealand had stayed largely virus-free for most of the pandemic until an outbreak of the Delta variant in mid-August. The government now aims to have the country live with Covid-19 through higher inoculations.
Forty-one new cases were reported today, 40 of them in Auckland, New Zealand's largest city.
It has been in lockdown since mid-August to stamp out the Delta outbreak.
Officials plan to end the strict restrictions when full vaccination rates reach 90%.
As of yesterday, 62% of New Zealand's eligible population had been fully vaccinated and 83% had received one shot.
Vaccination spots were set up today throughout the country, including at fast-food restaurants and parks, with some spots offering sweets afterwards, local media reported.
"I cannot wait to come and play a concert, I want to be sweaty and dancing and maybe not even wearing masks. Hopefully we can get there," said pop singer Lorde, according to local media.
"Protect your community, get yourself a little tart, perhaps a little cream bun," she said. "But please, please get that jab."
Final results of the mass vaccination drive are expected to be released tomorrow.
Sydney begins to emerge from lockdown
Thousands of Sydney residents flocked to a prominent horse race today, as Australia's biggest city emerges from a strict Covid-19 lockdown and the nation begins to live with the coronavirus through extensive vaccination.
Up to 10,000 fully vaccinated spectators can now attend races such as The Everest in Sydney, Australia's richest turf horse race, and the country's most famous, Melbourne Cup Day, on 2 November.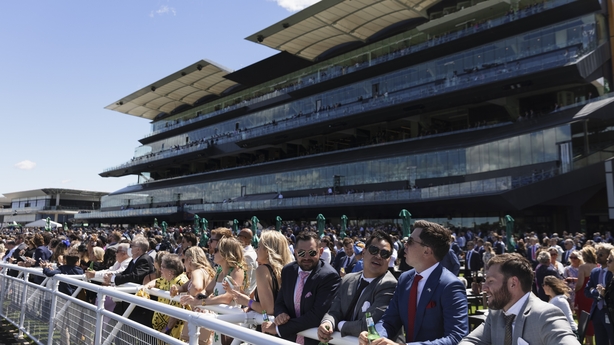 New South Wales state, of which Sydney is the capital, reached its target of 80% of people fully vaccinated on Saturday, well ahead of the rest of Australia.
"80% in NSW! Been a long wait but we've done it," New South Wales Premier Dominic Perrottet said on Twitter.
The state reported 319 new coronavirus cases, all of the Delta variant, and two deaths today. Many restrictions were eased in New South Wales on Monday, when it reached 70% double vaccinations.
Neighbouring Victoria, where the capital Melbourne has been in lockdown for weeks, reported 1,993 new cases and seven deaths, including the state's youngest victim, a 15-year-old girl.
Victoria is expected to reach 70% double vaccination before 26 October and ease its restrictions more slowly than New South Wales has, drawing criticism from the federal government today.
"It is really sad that Victorians are being held back," said Treasurer Josh Frydenberg.
Australia is set to gradually lift its 18-month ban on international travel from next month for some states when 80% of people aged 16 and over are fully vaccinated. As of yesterday, 67.2% of Australians were fully inoculated, and 84.4% had received at least one shot.
The country closed its international borders in March 2020, since then allowing only a limited number of people to leave or citizens and permanent residents abroad to return, requiring them to quarantine for two weeks.
Australia's overall coronavirus numbers are low compared to many other developed countries, with just over 140,000 cases and 1,513 deaths.
Russia tops 1,000 daily virus deaths for first time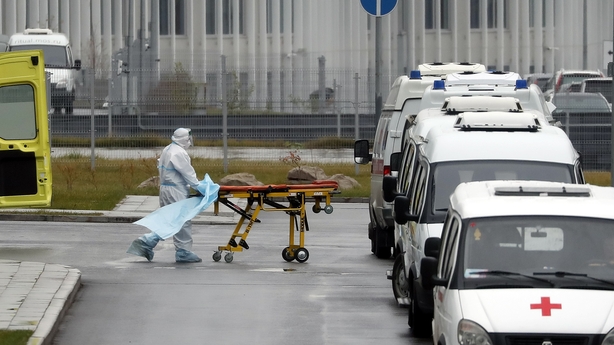 Russia today topped 1,000 deaths over 24 hours for the first time since the start of the coronavirus pandemic, with the country's jab drive at a standstill and few restrictions in place.
An official government tally showed 1,002 deaths and 33,208 new infections, setting a high for both fatalities and cases for the third day in a row.
The surging outbreak has come with just 31% of Russians fully inoculated as of today, according to the Gogov website, which tallies Covid-19 data from the regions.
A lack of tough restrictions has allowed the virus to spread unchecked, though a number of regions have re-introduced QR codes for access to public places.
The Kremlin has avoided re-introducing major restrictions despite calling the country's vaccination rate "unacceptably" low, saying this week authorities have to ensure "the economy continues working".
It also said that Russia's medical system is prepared to take in the rising number of patients, describing it as not "overwhelmed".
Authorities have blamed Russians for the growing outbreak.
Health Minister Mikhail Murashko this week pointed to their "behaviour", while Kremlin spokesman Dmitry Peskov said everything had been done to give the public the chance to "save their lives by getting vaccinated".
While several Russian-developed jabs have been available for months, authorities have struggled to inoculate a vaccine-sceptic population.
Independent polls show that more than half of Russians do not plan to get a shot.
Russia's fatalities from Covid now stand at 222,315 - the highest toll in Europe - even as authorities are accused of downplaying the severity of Russia's outbreak.
Under a broader definition of deaths linked to the virus, the Rosstat statistics agency has said that by the end of August more than 400,000 people in Russia had died with the coronavirus.