A new mobile recording studio project is supporting people living in Direct Provision to make their own music.
The initiative, from the charity SCOOP Foundation in collaboration with music educator CreativeSound, offers asylum seekers free one-to-one production workshops in a van.
Music producer Gavin Timlin is delivering the workshops to residents of six Direct Provision accommodation centres.
He said: "The van has enabled us to go to people and the centres directly. Through Covid, sometimes it's difficult to access centres, so we are able to pull up and do one-to-ones and workshops. The guys are amazingly talented."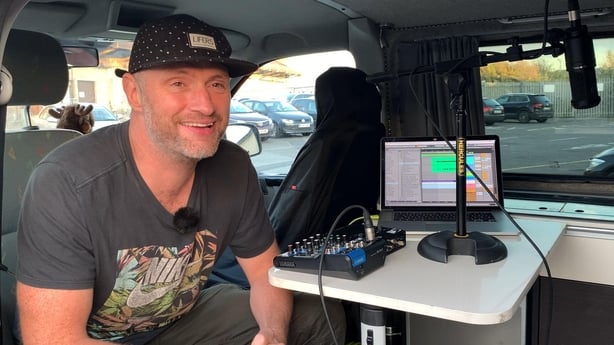 Rap artist Benjamin Enow Oben, who lives in Direct Provision in Galway, has been taking part in the workshops.
He said: "It's difficult in Direct Provision. We are crowded together in the same room. So, when we try to record, it's like you're disturbing somebody, and the same person is disturbing you as well. So, it limits creativity. With this course, I've learnt how to create my own beat."
Benjamin moved to Ireland in 2018 due to the civil war in the Anglophone regions of his native Cameroon.
He is a member of the four-man music group, the CLAN.
The group will be performing at the Dublin ALive! event this weekend.
"I've never performed in Dublin and this particular gig looks like it's going to be one of the biggest gigs I've done. I'm excited because I have a chance to showcase my music to a different audience," Benjamin said.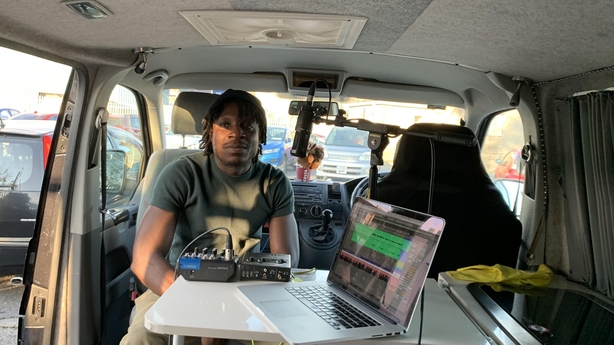 The medical science student is also involved with Atmos Collective - a Galway-based multicultural group that delivers free hip-hop workshops to young people.
He said: "I want to eliminate the stereotype that people in Direct Provision are liabilities. There are different talents in Direct Provision but we need to be given a chance."