A young visually impaired girl from Dublin is the star of a new radio series and podcast for RTÉjr, which launches today, World Sight Day.
Seven-year-old Bonnie O'Meara from Beaumont, plays the lead role in 'Maddie + Triggs'.
The show focuses on the adventures of a 7-year-old girl called Maddie, who is vision impaired, and her dog Triggs.
It is Bonnie's first venture into the world of acting.
She said: "I tried my best and did everything I could to get this part. And now I have it. It's exciting and it's cool, because every episode is different. Maddie has a visual impairment like me, but it doesn't stop her from going out and following her heart and doing anything she wants to."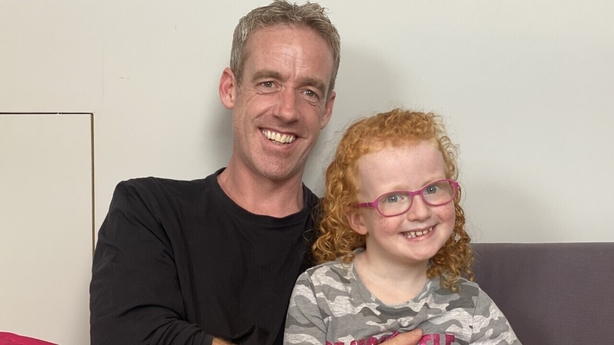 The series was created by production company Turnip and Duck.
It has been funded by the Broadcasting Authority of Ireland and was developed with assistance from the NCBI.
Series producer Colm Tobin said: "We wanted to create a wonderfully inclusive brand for an audience that is often overlooked. From the start, our dream has been that if a child with vision impairment was to sit down to enjoy the show side-by-side with a child with full sight, they would have no less of an experience".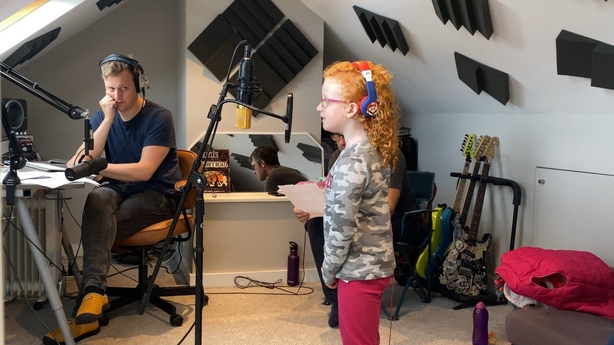 Mary Byrne of NCBI said: "Inclusion is a word that we hear quite a lot of these days, but meaningful inclusion actively seeks solutions to barriers and sends a powerful message to children with sight loss that opportunities for full participation in society exist.
"We absolutely commend the inclusive and positive approach to this series, and we look forward to more exciting adventures for Maddie and Triggs!"
The first eight episodes of 'Maddie + Triggs' are available from today, with more episodes already in production.
---
Listen: Maddie + Triggs
---
RTÉjr Radio Producer Nicky Coghlan said: "All kids need to feel represented in media and the care that's been taken with this programme in casting, in scripting and in planning has been a dream collaboration.
"In the gentlest way possible and without fanfare, Maddie is a hero whose vision impairment doesn't hold her back, but instead becomes a sonic superpower.
"And the journeys in sound she takes are so inviting, there's not a child listening who won't want to get on board too."