The first black woman to win the Miss Ireland title has said she hopes she has "opened a door and paved the way" for young asylum seekers to achieve their dreams.
Pamela Uba came to Ireland from South Africa in 2004 and spent ten years living in Direct Provision.
She became the first black Miss Ireland in the contest's 74-year history last month.
The 26-year-old medical scientist is now preparing for the Miss World competition in Puerto Rico in December.
Speaking during Black History Month, the annual celebration of the achievements of the black community, Pamela said:
"It's unbelievable. I wouldn't have thought that the seven-year-old girl who came to Ireland would be sitting here on this chair with the Miss Ireland crown on my head, picking up my dresses to be off to Miss World. It's such a dream come true. I'm so honoured and so blessed to have this opportunity."
Since winning the title, Pamela has been trolled and bullied online. However, she has been overwhelmed with the support of majority of people.
She hopes her new platform will help represent a more diverse Ireland and inspire young black girls to believe they can achieve anything.
She said: "It's such a milestone. I'm so proud to say that as a black woman I've paved the way for others who will come after me. I want children that look up to me and look at my life and see where I have come and know that they can get there too."
Pamela worked on the frontline throughout the pandemic at University Hospital Galway.
She said: "Trying to balance my job with Miss Ireland and can be quite challenging. Sometimes I would have to do both the night and day shift, which means I would be working for 24 hours. But I know how important my job is, so I'll continue to do my best as long as I possibly can."
Pamela is involved in several charity and advocacy projects.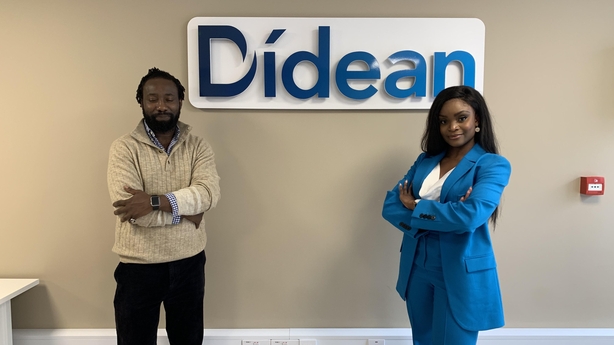 She has just taken up an ambassadorial role at Dídean.
Dídean, the Irish word for "shelter," is a social enterprise that provides alternative housing for residents in Direct Provision.
She said: "One of the issues I would have had growing up in Direct Provision is feeling embarrassed to bring my friends over to where I lived. I believe if I had something like what they are offering here, that would have been a non-issue.
"I think it's an amazing thing they are doing, especially for children, because we forget about their experiences and their mental health growing up in the system we currently have."