We have come a long way to get to this point in the pandemic. Through dark days and anxious nights. But the times are changing and the world has a different feel to it now.
In particular, the indicators are that Ireland is on a good path. While there are still some unknowns, hopes are rising that an ending to the pandemic here is drawing near.
Let's look at some of the positive aspects of where we are now, as well as some of the elements that need to be closely watched for the rest of the year.
---
Vaccination
Ireland is in top place in the EU in terms of vaccination, with over 91.5% of adults over 18 years of age now fully vaccinated. The percentage of the total population fully vaccinated is 74%.
The main national vaccination programme comes to an end soon, as the HSE finishes off the full vaccination of those aged 12-15 years.
It is also offering extra vaccines doses (a third dose) to people for whom the first two doses were not sufficient protection. These are people who are immunocompromised and also others at risk.
After that, a booster vaccination programme is expected to be introduced for people at particular risk due to waning immunity - most likely for those over 60 or 65 years.
There is no European Medicines Agency approval yet for any vaccination of people under 12, so no vaccination campaign for that group is likely this year.
---
Children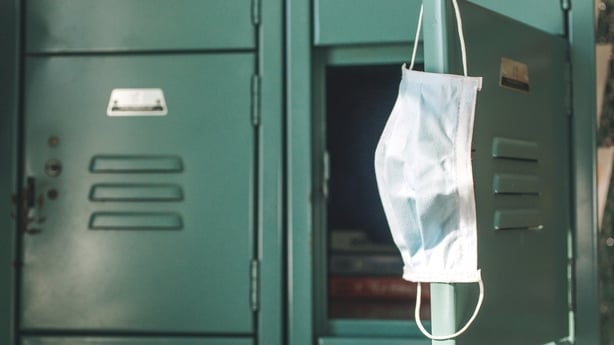 There was good news this week showing that outbreaks of Covid-19 and positivity rates among school children are reducing.
The number of outbreaks in schools was 49, with most of these in primary schools. The previous week saw 90 outbreaks.
The mass testing in primary, post primary and special education resulted in a positivity rate of 4.6%. Down 1% on the previous week.
Parents, teachers, pupils and public health experts will be hoping this trend continues, especially after the decision to end close contact tracing, testing and self-isolation, from last Monday, for pupils who are close contacts of a confirmed case, but have no symptoms.
This week the European Centre for Disease Control warned that greater proportions of Covid-19 cases in children will be reported in the coming months.
It said that "interventions such as physical distancing, that prevent crowding, as well as hygiene and improved ventilation will remain essential to prevent transmission in school settings".
---
Europe
The European Centre for Disease Control published a new risk assessment this week, on how it sees things up to November.
It warned countries with less than 75% of their total population vaccinated that if they relax restrictions, there is a high risk of significant case surges, hospitalisations and deaths between now and November.
Ireland has 74% of the total population vaccinated so the country is in a good place in this regard.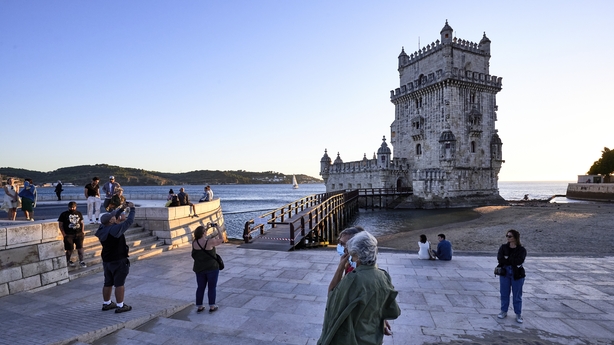 The ECDC noted that so far, only 61% of the total population in the EU/EEA have been fully vaccinated, and only three countries (Malta, Portugal, Iceland) have vaccinated more than 75% of their total population.
Countries with higher Covid-19 vaccination coverage in the total population are at a lower risk of experiencing a severe surge of cases, hospitalisations and mortality from now until the end of November, unless there is a rapid decline of vaccine effectiveness due to waning immunity.
The ECDC said that given the risk of transmission in unvaccinated children, high levels of prevention and preparedness are needed in the educational system.
---
Influenza
With October now here, we are heading into the traditional flu season. But no one quite knows what will happen this year.
There was no influenza during the 2020/21 winter season. One of the big factors that contributed to no flu was social distancing, hygiene measures and mask wearing because of Covid-19.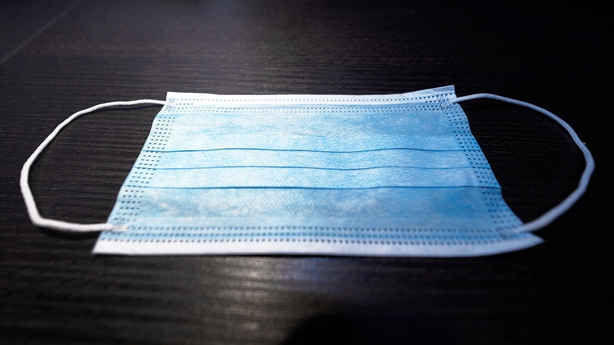 If mask wearing ends for most places from late October, how might that affect this winter season 2021/22 and the risk of flu and colds and other viruses spreading?
The influenza vaccines that are used in winter are normally based on what was happening with flu in the Southern hemisphere earlier this year.
Normally, the flu strains there arrive in Europe over the winter. The indications so far are good that low levels might be seen.
Health authorities have advised that vaccination against flu this autumn is key to protecting the vulnerable and easing pressure on the health system. A flu vaccination campaign is to get under way shortly.
There are three vaccines to be issued here for the forthcoming immunisation programme:
Fluad Tetra: This is what's known as an adjuvant quadrivalent inactivated Influenza vaccine (aQIV), for people aged 65 years and over.
Quadrivalent Influenza Vaccine (QIV) (split virion, inactivated): QIV is recommended for children aged six months to 23 months, and for adults aged 18 to 64 years with chronic medical conditions, pregnant women, healthcare workers (including GP practice staff and students) and carers.
Fluenz Tetra: This is a live attenuated influenza vaccine (LAIV): This is an intranasal application and is recommended for all children aged two years to 17 years at the time of vaccination.
---
Deaths
September has seen the highest number of Covid-19 deaths since March.
Last month, 102 Covid-19 deaths were reported by the Health Protection Surveillance Centre.
The average age of those who died was 76 years.
Overall, there have been 5,249 reported Covid-19 deaths since the start of the pandemic here. Of these, 86% had an underlying condition.
Of the deaths, 94% were confirmed as being due to Covid-19, 1.8% were probably due to the disease and 3.3% were possibly due to Covid-19.
The most recent data shows that of the deaths between April and late September, 50.8% were in people who had not been vaccinated and 34.2% were in people who had been fully vaccinated.
---
Hospitalisations
The outcome of the reopening last month appears largely positive. Vaccination has played a big part in this.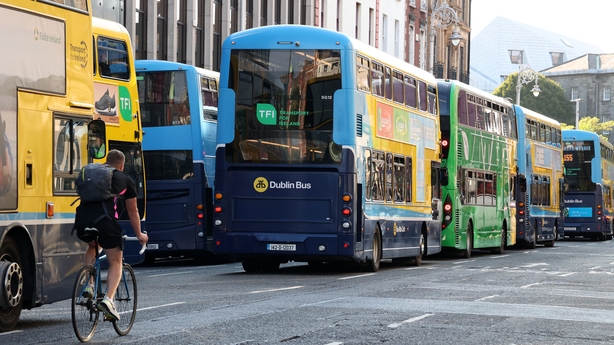 Breakthrough infections (in people fully vaccinated) still need to be monitored closely.
It does not mean vaccination is a failure. In about 20% of cases, vaccination will not fully work. That's the case largely with all kinds of vaccines.
Daily case numbers and hospitalisations appear stable and reducing in some areas. The reductions here are likely to take time.
The reopening of society has not led to a surge in cases or the 3,000 cases a day predicted under one of the National Public Health Emergency Team (NPHET) projections.
Most of the new cases are being seen in younger people, in particular those who have not been, or cannot be vaccinated.
Recent figures show 20.6% of cases seen in those aged 5-12, 8.6% in those aged 13-18 and 6.4% in those aged 0-4 years.
It would be useful if data could be published on what percentage of the daily Covid-19 cases have been vaccinated, or not vaccinated.
Also, the most up-to-date vaccine status data for hospitalised/ICU cases and deaths for September and each month ahead would be valuable too.
The public have an appetite for this data and it would give a more in-depth picture of vaccination benefit.
---
22 October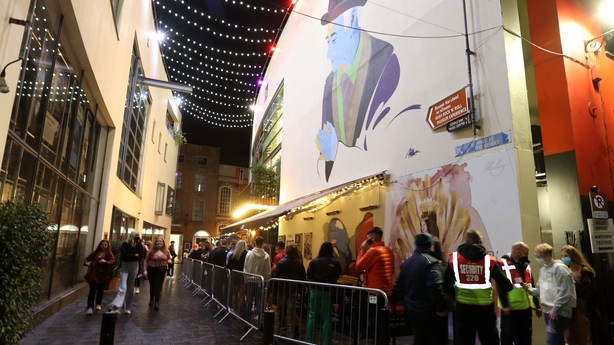 Most of the remaining restrictions are due to be lifted on 22 October.
Measures that will remain in place include: self-isolation when a person has symptoms and mask-wearing in healthcare settings, indoor retail and on public transport.
This change will be subject to a green light recommendation from NPHET, most likely the week before 22 October.
It's an important date.
While Covid-19 will be with us in some way for a long time to come, in one sense 22 October will be seen as the end of the pandemic phase in Ireland.
Bar any surprises, like a new variant of concern, or seriously waning immunity, the worst is probably over.
Many people will understandably remain cautious. After a torrid 19 months of this, that is understandable.
The physical, mental and spiritual recovery from the impact of Covid-19 will take a long time. Each person has experienced the pandemic in different ways. It's been deeply personal and often tragic.
When you survey the news headlines of recent weeks, Covid-19 is less prominent.
Other important news stories have taken over - climate change, housing, energy concerns for the winter and many other issues that may have been on the back boiler due to the pandemic.
In terms of Covid coverage, if you are seeing and hearing less from me, that's a good omen.