When cornered and under pressure from an interviewer, as is his style, Boris Johnson produces a clever phrase to disarm or deflect or dodge out of the attack.
Last night the phrase was "Fix it or ditch it". It being the Northern Ireland Protocol.
Mr Johnson was feeling the heat from a BBC Northern Ireland colleague, who pressed him about the Protocol.
"The Protocol could in principle work," he said. "It has got enough leeway in the language for it to be applied in a common sense way without creating too many checks down the Irish Sea."
So far, so conciliatory - encouraging for those who hope there will be a common landing ground for the EU negotiator Maros Sefcovic, and his UK counterpart, David Frost.
Then the British Prime Minister said he wanted the EU to come to the table with serious proposals to fix the Northern Ireland Protocol.
Again, an encouraging sign that he and the UK government are in a mood to negotiate a solution to the Protocol as their preferred option (as Mr Frost said in his Oxford speech last month).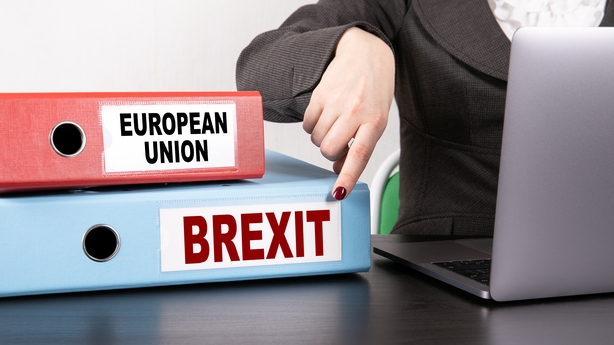 Then came a bit of counter-view, to let the base know Boris Johnson was not in the process of selling them out for a deal at any price:
"The fundamental problem for us is that it is very difficult to operate in an environment where the EU system can decide when and how many checks can be carried out across the Irish Sea - goods are being pointlessly interrupted, and it is crazy to have cancer drugs which you can't move from one part of the UK to another."
There is widespread agreement on the latter point - two weeks ago, Maros Sefcovic announced the Commission would produce legislation to deal with the complex issue of issue of medicines in Northern Ireland.
The British Prime Minister was also questioned as to why he signed up to a deal which created a border down the Irish Sea.
Mr Johnson denied that he was naïve but said he had an "optimistic view of human nature and thought they (EU) would want to respect the Belfast Good Friday Agreement".
He added the Protocol was framed to operate "free trade east to west just as much as north to south and that was very, very clear but unfortunately that is not the way it is being operated".
Asked if he planned to trigger Article 16 during next week's Conservative Party conference Mr Johnson said "that depends on the response from the EU".
And just as the pressure was really rising, he produced his escape-quip - "fix it or ditch it".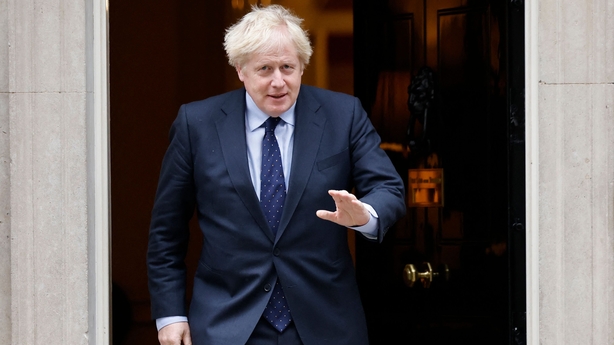 So how is the Protocol issue looking from the EU side?
As it happened, Minister for Foreign Affairs Simon Coveney was in Manchester - site of this year's Conservative party conference - yesterday, to open Ireland's new Consulate General for the North of England.
His comments to me - made a good nine hours before Boris Johnson's interview with BBC Northern Ireland was published - actually dovetail rather well with what the UK prime minister said (apart from the rhetoric directed at the pro-Brexit militants, of course).
"I think what you can expect now is that in the second half of October, you will see a package of proposals coming from the EU side, in consultation with Lord Frost and his team," Mr Coveney said.
"I hope that package can address a lot of the difficult issues, particularly for unionism in Northern Ireland, to reduce the checks burden on goods that are coming from Great Britain into Northern Ireland ... where we can show that they are remaining in Northern Ireland."
Minister Coveney added: "I think issues like the certainty around the supply of medicines into Northern Ireland can and will be resolved.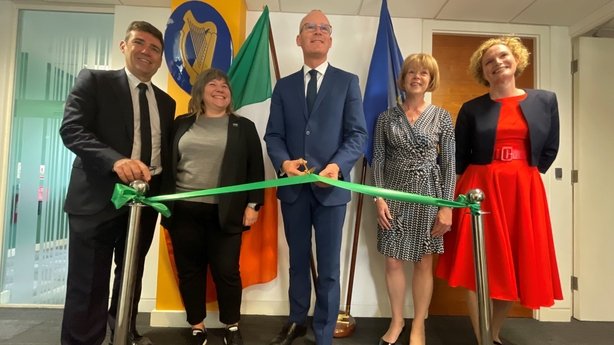 "From an EU perspective - and from an Irish perspective - it is about trying to itemise the real problems here and trying to solve them with pragmatism and flexibility.
"And certainly, I think there is an appetite to do that on the EU side, and I hope that we have a partner in the British government to help us do that."
What I asked what did he make of the chatter in Westminster over the past ten days or so suggesting a triggering of Article 16 was likely to come soon - the kind of chatter that my BBC colleague had put to Boris Johnson and got that escape-quip answer - Mr Coveney's response was pretty clear.
---
Podcast: Brexit Republic - Spills, Brill & Bellyaches
---
"I think that's unlikely. I've heard that chatter too, of course. but in terms of what the people who really matter say on this issue, my understanding is that the British government is not likely to trigger Article 16.
"I think that would be a hugely problematic backward step in relations between the UK Government and the EU institutions - at a time when we're trying to build trust between the Sefcovic and Frost teams.
"The idea that in the middle of this - when both sides know this month is going to be a very important month, particularly the second half in terms of trying to come up with compromise solutions to solve the Protocol issues - that the British government would announce the triggering of Article 16, politically that would be a huge mistake".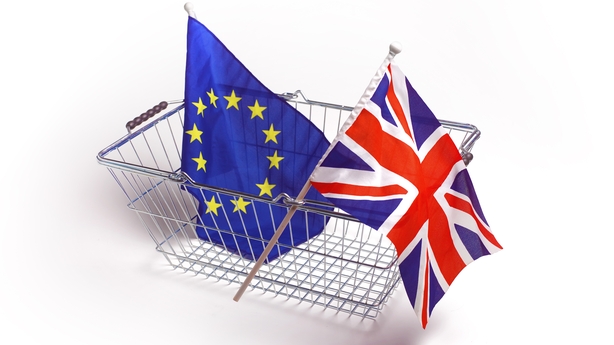 Mr Coveney added: "There's always rumours in relation to Brexit and and negotiating strategies and so on but my knowledge of this would suggest [it] is not likely to happen".
So trying to boil all this down to the essence of what these two politicians are saying, it looks like the British prime minister wants to talk rather than go straight to the nuclear option: Mr Johnson first wants to see what the EU will produce.
As the EU will not be revealing its responses to the "Command Paper" of July for another fortnight (apart from promising a fix on medicines) there is no sense in going to Article 16 just now.
And just now means during Conservative party conference week.
Not only would such a move fly in the face of what Boris Johnson and David Frost have been saying for some months, it would also risk diverting political time and energy away from real pressing domestic issues such as the petrol supply problems and wider supply chain and labour market issues in the lead-in to Christmas.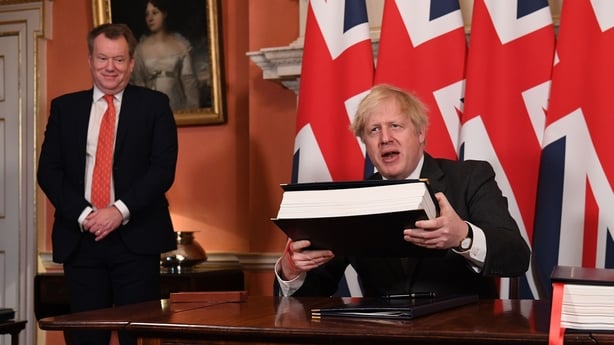 It would also risk diverting public attention from the big policy idea the Conservatives are trying to push home at their conference - "Levelling Up", a domestic policy platform they want to fight the next election on.
Brexit is all very election 2019.
Which is not to say Article 16 will never be activated - it is in the Withdrawal Agreement for a reason. And all sorts of improbable things have happened on the road to Brexit.
But right now it looks a little early in the game to play this particular card.