The Chief Medical Adviser to the President of the United States, Dr Anthony Fauci, has said he believes it will be safe for Irish people to visit the United States when travel resumes between the countries in November.
In an interview with RTÉ's This Week programme, Dr Fauci said even though the US currently has a very high infection rate, authorities are "starting to see the turning around of numbers of cases".
"I think the combination of the fact that it will be in November, and there will be a requirement for vaccination and testing, that it will be safe for people in Ireland to travel to the United States.
"I believe our Irish friends and colleagues who come from Ireland to the United States with vaccination and testing can have a safe visit."
Asked whether young unvaccinated children should travel, he said: "Everything has to be put into the context of what your ability is to take a finite risk.
"Everything is relative. Planes, given the filtering on board, are relatively safe. If you have children that come over from Ireland, we recommend that they wear masks in congregated settings."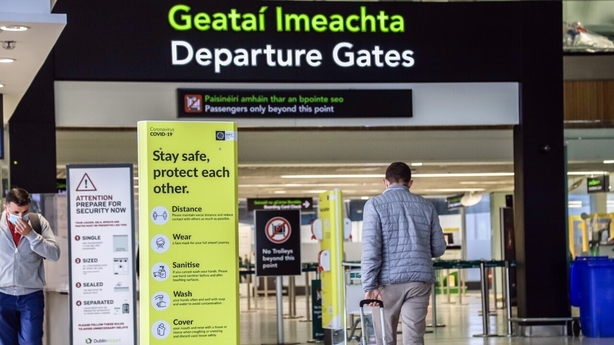 Dr Fauci also encouraged the Irish Government to reward health workers, who he said performed heroically during the pandemic.
"I'm of the firm belief that frontline health workers are truly the heroes and heroines of this outbreak in Ireland, in the United States and throughout the world. Whatever an individual country can do to recognise that heroism would be thoroughly appropriate," he said.
The 80-year-old physician and scientist who serves as director of the National Institute of Allergy and Infectious Diseases in the United States, as well as Chief Medical Adviser to US President Joe Biden, also spoke about the soaring death rates in the US.
---
Read more
US to end travel bans for vaccinated passengers in 'early November'
---
Last week, it was announced that the number of Covid-related deaths in the US surpassed the 675,000 people who died during the 1918 flu pandemic.
Dr Fauci said the power to lower the infection rate lies with the American authorities and people. He said there are currently 70 million people eligible for vaccination who are not yet vaccinated.
"We are trying our best to get trusted messengers to convince people to get vaccinated.
"We could dramatically diminish the rate of infection if we got the majority of the population to accept vaccines," said Dr Fauci.
He said misinformation being spread on social media was a serious problem, and 'anti-vaxxers' were disrupting a cohesive effort to get people vaccinated.
"That is being propagated by disinformation being spread through social media. We have a real problem with the spread of misinformation and disinformation.
"It is quite disruptive to a public health effort that you want to be successful," he added.
On the subject of vaccinating young children aged between 5-11, Dr Fauci said he has confidence in the claims made by Pfizer that its mRNA vaccine is safe for younger children.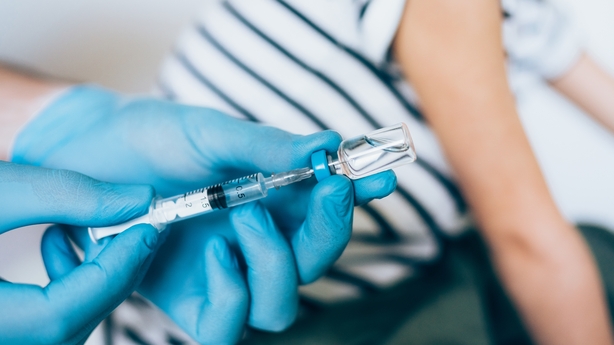 He said his experience in dealing with Pfizer has shown that their claims are based on reliable scientific data.
"I have every reason to believe that the statements they make will be backed up by solid data," Dr Fauci said.
He said he hopes that by the end of October US regulatory authorities will be in a position to recommend the use of the Pfizer vaccine for younger children.
Asked whether everyone who currently has a Covid-19 vaccine will need a booster shot in the future, Dr Fauci said this was possible, but would depend on the data.
"The data is evolving in real time. Israel is seeing a diminution and waning of the standard dose of mRNA and they are seeing an uptick of cases in younger people.
"If we see that in the United States, it is entirely conceivable that boosters will be required for a broader group of people, including younger people, and may include the entire population," he said.
Pressed on whether it was ethically responsible for wealthy countries to give their populations booster shots when poorer countries are struggling to vaccinate their populations Dr Fauci said it was possible to do both.
"I believe we have an obligation to ensure that the rest of the world, particularly low- and middle-income countries are vaccinated, and that the wealthy parts of the world should play a major role in that.
"We have committed to 1.1 billion doses to the rest of the world," he said.
He said as long as that commitment is kept, then it is ethical for the United States to provide boosters to its own people.