A special recognition bonus is on the cards for those who shouldered the greatest burden during the pandemic.
Politicians have been effusive in praising healthcare workers and others for their service but unions want those words translated into a tangible reward for the higher risk taken on.
But who should qualify for such recognition and how should it be awarded? And given the competing demands in advance of the Budget, when should it be granted?
These are the questions the political system has grappled with in a week marked by a welter of confusion over what may be delivered.
The Government has clearly committed to a type of bonus scheme but the details are very unclear.
The Taoiseach Micheál Martin said it would reflect the contribution that had been made by many although he signalled that it could be given by a "combination of approaches".
The Tánaiste Leo Varadkar and Minsters for Public Expenditure, Finance and Health have all backed a reward and it also has a large degree of public support.
But while frontline health workers are the most obvious recipients, senior Ministers have also stressed the work done by those outside of healthcare.
Minister Michael McGrath said any scheme must not be divisive and along with health workers, he also cited bus drivers, prison officers, gardaí, members of the defence forces, Department of Social Protection, Revenue, carers and private sector workers including retail staff and cleaners.
Clearly the wider the payment, the larger the overall bill. And this is where things have become more murky as unions have accused the Government of deliberately sowing confusion.
Mr McGrath told the Dáil that if a claim for ten days additional leave was extended across the public service, that would add up to a bill of over one billion euro when overtime and agency cover was factored in.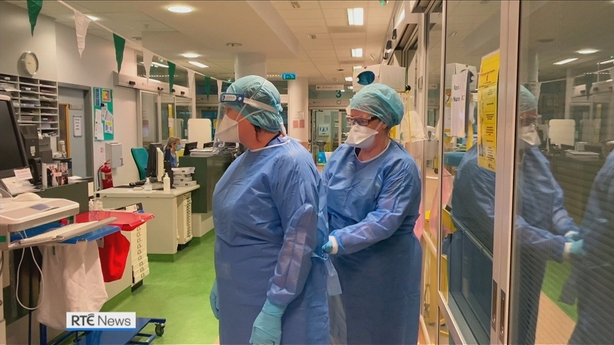 However, healthcare unions who lodged a joint claim for special recognition say this is a red herring as their claim was not prescriptive and did not specify how that recognition could be achieved.
Éamonn Donnelly of Fórsa said it was a government strategy "to cause chaos and confusion among people and pit worker against worker. The messaging is all over the place".
Another health union source said "a scary price tag" had been put on things to dampen down expectations and that confusion had been encouraged.
And a Government source involved in the discussions conceded that the week has been marked by "random promises" from various senior figures.
The upshot is a deeply muddled picture of competing promises, vague timelines and an ever-expanding list of deserving recipients.
The Irish Nurses and Midwives Organisation had originally lodged a solo claim seeking ten days leave but that was withdrawn and a joint non-specific claim was lodged with the Workplace Relations Commission by the INMO, Fórsa and Siptu.
In response, the Labour Court issued a recommendation on Wednesday. It said it could not make a determination but it urged both sides to get into talks to refine the claim.
The suggestion of an additional bank holiday has been floating around for some time
In the Dáil, Labour leader Alan Kelly accused the Government of scaremongering amid reports that any scheme would eat up all available cash in the Budget.
He said there was "revisionism" with "the sounds of wheels rapidly reversing in the Departments of Finance and Public Expenditure and Reform".
And even more confusion has been sown with Leo Varadkar's speech to Ibec which once again, mentioned a living wage and occupational pensions. These measures have been repeatedly signaled but as yet, they have not moved forward.
The Tánaiste also mentioned statutory sick pay, an increase in the minimum wage and flexible working but these are already in progress.
One union source said the Tánaiste was "repackaging promises and playing them up as a response to the pandemic. The reality is that an increase to the minimum wage is on the way anyway after a recommendation from the Low Pay Commission".
Similarly, the suggestion of an additional bank holiday has been floating around for some time.
But nobody realistically expects that any of these proposals could take the place of special recognition for those at the coalface. While they are welcome, they are bringing Ireland into line with worker conditions in other European countries.
Another thorny issue is the question of who qualifies? Top of the list are medical staff who worked long shifts in extremely difficult conditions putting their own health on the line along with that of their families.
It would be difficult to argue that those who put in long hours at home on their laptops merited the same treatment.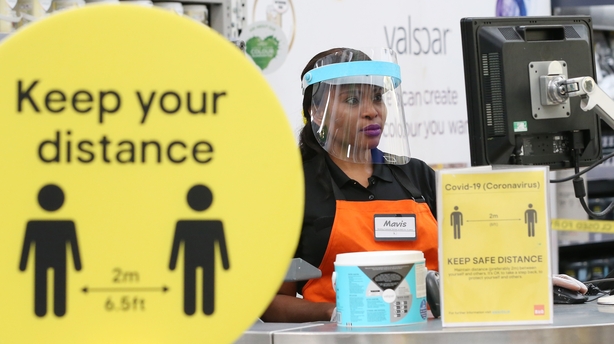 As Éamonn Donnelly put it: "A quarter of the healthcare workforce was infected with the virus so if you add that into close contacts a half of the healthcare workforce was touched by the virus. So, in terms of the ability to get the job done with that level of absenteeism, it was nothing short of phenomena."
But the Government has been stressing that any scheme cannot be divisive and it will tread carefully.
As for the repeated mention of private sector workers, union sources suggest this is designed both to muddy the waters and to strong arm employers.
The expectation is that something will be announced within a month
Retail staff and cleaners did sterling work during the pandemic but they are not employed by the State and any dividend will most likely be worked out between them and their private employers.
On this, the Mandate trade union is already in negotiations with various companies to secure bonuses. Many of the large supermarkets did pay extra allowances but these were mostly temporary and later withdrawn.
The Government could decide on tax credits for private workers which would effectively amount to cash in workers' pockets. However, a source said this would be extremely tricky to implement and to limit it to those who were on the frontline.
This all leaves the Government with a very complicated scheme to design.
The expectation is that something will be announced within a month - possibly, but not guaranteed on Budget day.