It's the biggest health reform plan the country has ever seen and Sláintecare is now facing its biggest crisis since being approved.
The full contents of various correspondence involving Professor Tom Keane, who resigned as chairperson of the Sláintecare Implementation Advisory Council (SIAC) and Laura Magahy, who quit as its full-time executive director, is outlined below.
Ms Magahy is still serving out her two month notice period at the Department of Health.
On Monday, SIAC is due to hold a virtual meeting with Health Service Executive CEO, Paul Reid and the Secretary General of the Department of Health, Robert Watt, to discuss the controversy and what happens next.
It follows a virtual meeting a week ago with the Minister for Health, Stephen Donnelly, which was described by the council as cordial.
Another SIAC member, Liam Doran, was a bit more blunt. He said they were none the wiser about the future of Sláintecare after the discussion.
The Minister said the meeting was "productive" and added that he had set out the Government's commitment to the 10-year Sláintecare programme.
The SIAC held a further meeting last week and said this was a "moment of grave crisis for the project".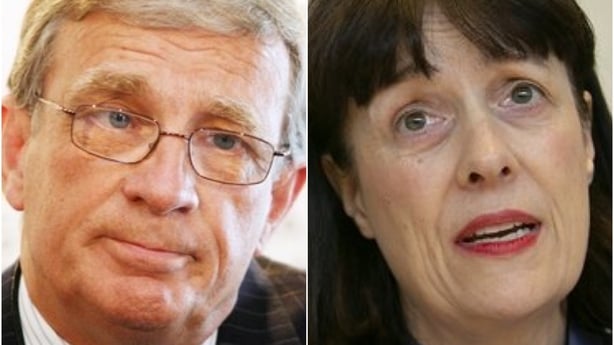 Sláintecare promises a single-tier health system. Free GP and hospital treatment for all, with care based on need and not the ability to pay.
It also seeks to end private practice in public hospitals and have a number of elective-only hospitals built to cut waiting lists.
Under the strategy, major investment would go into primary care in the community, including GP care. The cost is €2.8 billion plus a once-off capital investment of €3 billion.
The overall policy is to move away from what many see as a US-style health insurance model. It was never going to be easy, given that over half of the Irish population now holds private health insurance. The number of people taking out private health cover actually increased during the pandemic.
Health officials argue that more progress has been made in the last year, than in the previous three years, with significant extra investment for Sláintecare.
The SIAC asked for the upcoming meeting with Reid and Watt and has also asked the Minister for Health to extend its term to the end of this year, so it can deal with the issues that have arisen. The Government is considering that request.
On 3 October, 2018, then Minister for Health, Simon Harris appointed the 23 member SIAC with a three year term, officially ending on 24 October this year, according to the Department of Health.
It is expected that the group will keep advocating up to that date at least, while it still wields the power. We could be facing a showdown over Sláintecare - and things could get ugly.
Why did Tom Keane and Laura Magahy quit?
Here is the content of the letter of resignation of Professor Tom Keane that was sent to the Minister on 6 September last.
Dear Minister Donnelly,
It is now almost 3 years since I agreed to take on the volunteer role as Chair of the Sláintecare implementation Advisory Council (SIAC). The Council was set up to assist Laura Magahy in implementing an unprecedented programme of change in how health services are delivered in Ireland.
Sadly, I have come to conclude that the necessary requirements for successfully implementing such major change are lacking. While the Covid pandemic has undoubtedly made the project more difficult, I believe that fundamental failures of governance, accountability and commitment continue to make any chance of success impossible.
It is with regret therefore, that I am tendering my resignation effectively immediately. As a matter of courtesy I will also be communicating my decision to the Council members.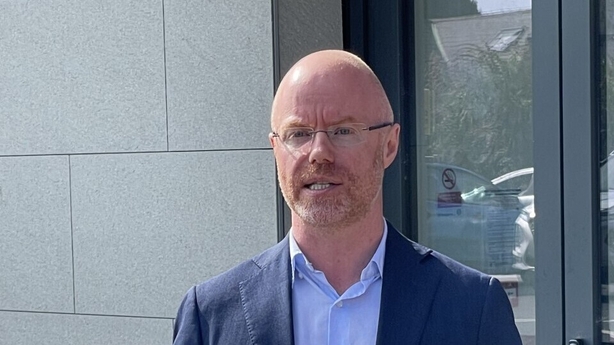 In her resignation letter sent the next day, 7 September, Laura Magahy wrote:
Dear Minister,
I am pleased to have submitted the mid-year Report on the progress of the implementation of the Sláintecare Strategy and Action Plan 2021-2023, which was approved by government in May this year.
As you will note, there has been good progress made in many important areas within the Sláintecare Implementation Strategy and Action Plan, and the majority of the deliverables we outlined are being implemented.
You will see, however, that progress has been slow in 3 key areas requiring dedicated, focused, reform effort: Regional Health Areas; eHealth, and Waiting Lists. These are the areas on which substantial reform depends.
It is my view that these reforms require a governance and oversight structure other than which exists at present, in particular in light of the substantial additional funding being allocated towards the reform of the health services.
I am resigning as Executive Director of Sláintecare, but as discussed this morning I will be agreeing an orderly transition with the Secretary General, and I sincerely wish the Sláintecare Programme every success for the future.
There has been a lot of head scratching and not a little frustration in the Department of Health as to why Laura Magahy quit, given the progress she outlined in her resignation letter.
The progress report that she cited found that of 112 targets, 84 are on track, 25 face minor challenges and three face significant challenges.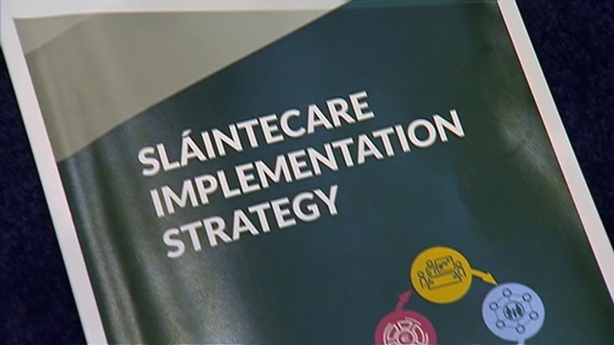 Of those three, Regional Health Authorities, Waiting Lists and eHealth – all were affected in some way by the Covid-19 pandemic and the cyber attack on the HSE.
The Sláintecare Implementation Advisory Council has met around 10 times since it was set up. Its role was to advise Laura Magahy. She was present at every meeting of the SIAC and, in many, was a de facto joint chairperson.
The SIAC is not a Ministerial Advisory Group and its terms of reference are that it meets in confidence. For that reason, its public assertions are significant.
From the Department of Health's perspective, it believes that significant investment – and some progress – has been made on waiting lists, extra hospital beds have been opened, more clinicians appointed, GP access to diagnostics has improved and there is wider availability of new drugs for people.
Health officials argue that more progress has been made in the last year, than in the previous three years, with significant extra investment for Sláintecare.
The danger for the Minister for Health is how all this plays out at Cabinet, especially with Budget 2022 looming. He will be seeking extra funding for Sláintecare.
However, with the national finances very tight, after the impact of the pandemic, other ministers will want to be assured that given the controversy, extra money will not be going into a black hole.
HSE chief Paul Reid has defended his organisation against criticism that the service is resistant to change.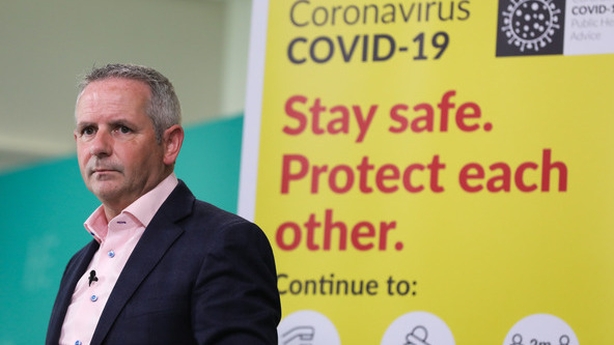 Yesterday he said that the health service recognises that massive reform is needed and there is "absolute consensus" among the HSE and Government about the need to move to a regional structure.
Mr Reid re-affirmed his commitment to driving the Sláintecare agenda and said that the last 18 months were concentrated on the pandemic and on protecting lives.
He said that along with regional bodies, there is also a need to tackle the big issues around healthcare and waiting lists as "they are equal issues too". Mr Reid has insisted that HSE staff are fully up for the changes.
In the political realm, the leaders of Sláintecare are Taoiseach Micheál Martin and Minister for Health, Stephen Donnelly.
Ending private practice in public hospitals is a major element of the Sláintecare plan, too. But it will not be easy.
Within the Department of Health, there is a view that there has been some resistance to reform by the HSE. But also a recognition that, in all big organisations, there is often resistance to change.
The acid test is whether the level of resistance is preventing progress being made in enough areas. The Department will point to the latest progress report which shows progress in 97% of the target areas. Hence the head scratching over this moment of crisis.
We have not heard publicly yet from Tom Keane or Laura Magahy.
But in an unpublished email to some Council members, Professor Tom Keane says: "The requirements for implementing major change are no secret and form lesson 1.0 in any course on change management.
"I have also spoken at Róisín Shortall's original Sláintecare committee in 2016 on the relevant lessons learned from implementing the Cancer Strategy."
He goes on to say: "Laura and I share your and the Council members passion to see Sláintecare implemented. We are committed to doing whatever we can, even at this stage, to see the programme implemented successfully.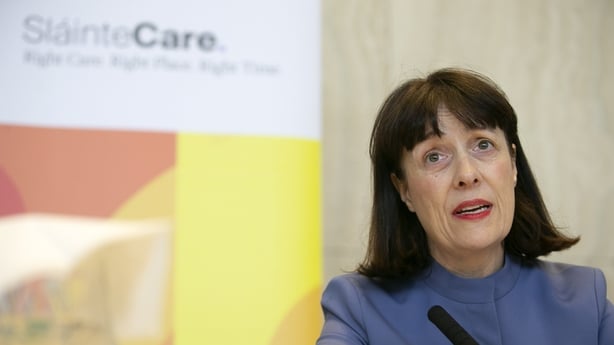 "We have avoided getting involved in the blaming game but wish to focus instead on what must be done to get Sláintecare back on track. We have been invited to appear at the Oireachtas committee and that will be our focus there."
On 6 October, both Minister Donnelly and Robert Watt will appear before the Oireachtas Health Committee on this issue. The Minister has made the point already that it would not have been possible to introduce the planned new six Regional Health Authorities in the middle of a pandemic.
Ending private practice in public hospitals is a major element of the Sláintecare plan, too. But it will not be easy. The Irish health system has public and private care inextricably linked.
Many consultants have the right to private practice built into their contracts. These would have to be bought out at a price for those willing to forgo that income.
Talks between hospital consultants and the State are underway on a new public-only Sláintecare contract.
Laura Magahy had led those talks for a while but that changed. She wanted no further contracts allowing private practice issued.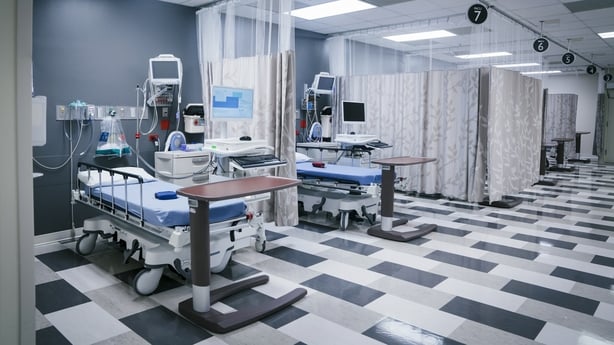 The quandary facing the HSE is that there is a pile of vacant consultant post contracts to fill - under existing contract rules - on Paul Reid's desk.
Does he hold off pending a new deal, which may take years? Holding off will also delay the appointment of many badly needed new consultants to help patients.
So this is a high-stakes battle, involving massive funds, medical politics and power. And this is the High Noon moment.
In the end, the winners must be the people, the patients for whom the HSE is there to serve, as well as the taxpayers, who fund it all.