An Irish athlete is trying to secure funding to keep alive his dream of competing at the Winter Olympics in Beijing next February.
Dubliner Brendan Doyle competes in the skeleton, an event that involves riding a sled - face down and headfirst - along a frozen track at speeds of up to 130km/h.
Brendan has posted competitive times that led to him receiving a scholarship from the Olympic Federation of Ireland.
However, with no Sport Ireland grant for skeleton, Brendan has launched a GoFundMe campaign to keep his Beijing hopes on track.
He said: "I have got competitions in Canada, Utah, Germany and New York. I need seven competitions to get to the Games.
"The two tracks that I am world-class on have come up eight times, so I have hit the lottery with the scheduling. My trajectory is there. Everything is there. All the performance markers are there.
"Just the finance isn't, and that's the bottleneck right now. I'm ready to go today, but I just can't."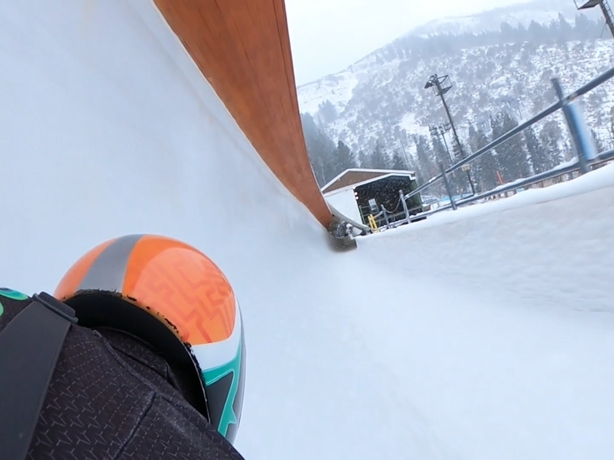 As his Olympics dream hangs in the balance, Brendan has spoken openly of how the sport has helped him in the past.
He was injured as a garda when called to a domestic dispute in 2009 and suffered post-traumatic stress disorder and depression afterwards.
He said: "I was unfortunately involved in an incident during a domestic dispute where I was attacked at knifepoint. I was injured. I was cut on my hands. The ligaments and nerves in my thumb were moved and severed.
"Honestly, the physical side I was able to deal with. But it was more the mental side that took me down a road I wasn't expecting.
"I would start having night terrors. I wasn't sleeping. Insomnia was a massive thing. It took a massive toll on my life. Things just started basically unravelling. It got harder and harder just to get through any day.
"I got to the stage where I was driving in my car to Cork and back, just to get through the night, as opposed to lying in what I felt was the prison cell of my bedroom. It got to the point where I felt my only option, my only way to get through this, was to take my own life."
Brendan, who was a track sprinter when he was younger, decided to leave the force to focus on his recovery.
He said: "One of the biggest things I did to get back onto my feet was to return to the gym, return to sports.
"I turned up to the National Senior Championships in Santry and the President of the Bobsleigh and Skeleton Federation just happened to come over from England just to watch one of his athletes and he said, 'you should give this a go', and I did.
"I had a real natural affinity towards it. I really enjoyed every aspect of it. It really makes you be the best version of yourself over various different aspects of being an athlete".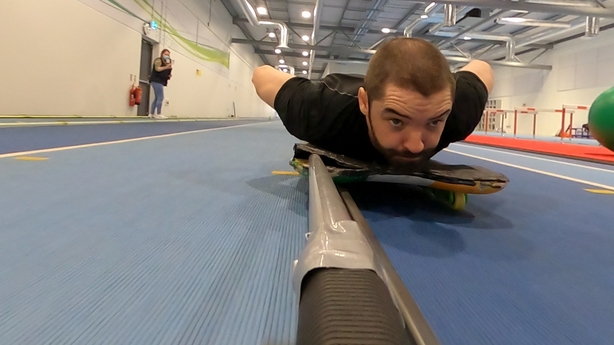 Brendan trains at the Sport Ireland Institute in Abbotstown with what he describes as a 'Cool Runnings-style' set-up.
He said: "I went off to a metal worker and gave them dimensions so we could make a track." He used cement to attach wheels to a second-hand Olympic sled for practice runs.
Brendan said: "I have proven it to myself that despite what I went through, despite all the struggles - I was so convinced that I wasn't going anywhere, that my only option was to end my life.
"And now I am sitting here battling the world's elite in a sport that has no support, no infrastructure. You know, I am a buachaill from Dublin.
"I shouldn't be punching above my weight like I am. But I have a drive. I have a passion for it. There is a part of me that is proving it to myself that I can do it."
---
Support is available if you have been affected by the content of this article