A rally in Washington DC in support of those arrested following the storming of the Capitol Building on 6 January has passed off peacefully.
The small group of protesters was outnumbered by members of the media and police.
Fences had been erected and National Guard troops had been put on standby for the "Justice for the J6" demonstration.
Barricades that were taken down in July were but put back up again in recent days with authorities keen to avoid a repeat of the violent scenes of last January.
Police said that between 400 and 450 people were in the protest area but that figure included a large number of reporters and camera crews.
Jeanie Butler was among those who gathered for the protest.
"I accept that some people broke the law on 6 January but many people who were arrested following that day are not getting justice, each person needs to be treated individually," she said.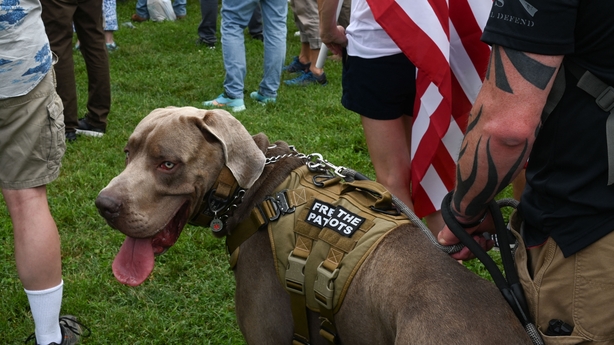 More than 600 people have been charged with taking part in the storming of the Capitol which followed a speech by Donald Trump reiterating his false claims that the presidential election had been stolen.
Police are expected to maintain a heavy presence in Washington DC throughout the evening amid fears of clashes between rival protest groups.
Organisers of the rally yesterday said they expected a peaceful event, but US Capitol Police Chief J. Thomas Manger told reporters "there have been some threats of violence" linked to the event, where police would work to avoid clashes between Trump supporters and opponents.
Rioters on January 6 battled police, beating them with sticks and metal barricades, smashed their way through windows into the Capitol building and ran through the halls, sending lawmakers and then-Vice President Mike Pence running for safety.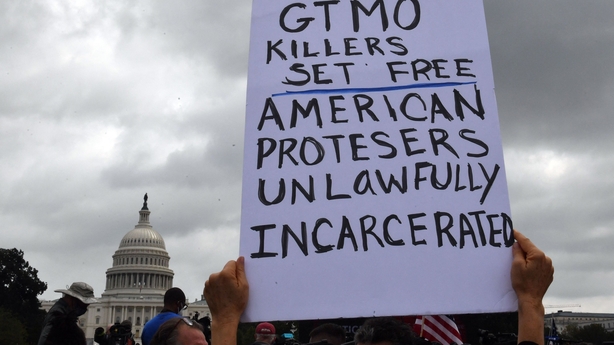 Four people died that day, one fatally shot by police and three from medical emergencies.
A Capitol Police officer who had been attacked by protesters died the day after and four police officers who took part in the defence of the Capitol later died by suicide.
Almost 50 people have so far pleaded guilty to charges related to the violence, nine admitting to committing felonies.
The vast majority of defendants have been released awaiting trial but about 75 are still in custody, according to court documents.
With reporting - Reuters
---
Read more: Quiet Capitol rally is still a headache for Republicans