There was a sharp intake of air this week when the Chief Medical Officer Dr Tony Holohan was quoted - correctly - as saying the reintroduction of measures could not be fully ruled-out in the future.
But that was just one line from his written opening statement to the Health Committee, made available in advance of the hearing, which is normal.
It was also contained at the end of his overall statement and seemed to leave big questions unanswered.
At the Committee, appearing by video-link, Dr Holohan gave much more context to what he was saying. What had seemed like dark clouds on the horizon again was actually not the case.
The National Public Health Emergency Team members were not saying they expect the return of familiar restrictions and lockdowns.
It was simply a statement of fact. You can never rule anything out. Life contains surprises, some are nice, others less so.
I don't think in 2019, as the year was closing, anyone was wondering would 2020 finally be the year of the pandemic. Yet here we are, and it seems so long ago when the ground was pulled from under our feet and the world changed.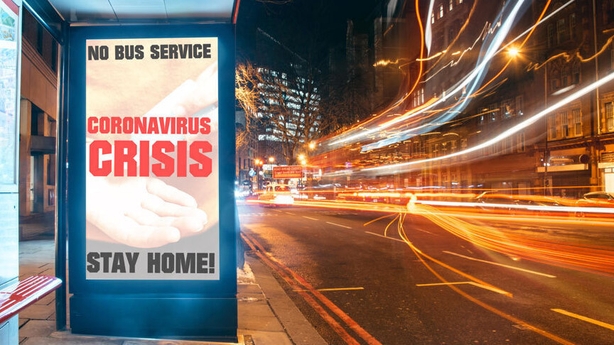 In truth, the NPHET assessment this week was quite upbeat, cautiously optimistic and hopeful. Ireland is on track for the further lifting of restrictions next Monday and for essentially the full lifting on 22 October next.
We are in a good place, compared to England, Scotland, Wales and Northern Ireland.
There was upbeat news, too, for parents, children and employers. It seems likely that by the end of this month, children and adolescents under 18 years will no longer have to restrict their movements, if they are deemed a close contact of a confirmed case but have no symptoms.
This will happen as long as NPHET sees no significant rise in transmission of Covid-19 in schools between now and then.
The existing rule has been very tough on parents, kids and employers. On any given day, around 10,000 children are currently restricting their movements. They mostly have to do this for 10 to 11 days.
Each day, around 1,200 are added to that list. A balance had to be struck on the real risks, the impact on schooling and mental health and the common good.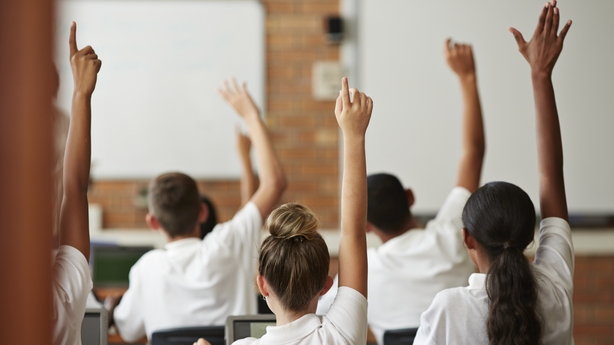 Some bigger changes are likely also, as we move forward out of the pandemic.
The national test and trace system will change. Currently it is testing each case, advising everyone with symptoms to contact their GP for a test, or go to a walk-in swab centre, or make an online booking.
It's likely that by next month, a GP will decide if a test is needed, not the individual. GPs will determine if it is a cold, influenza or more likely Covid-19.
That will alter the management of patients and surveillance of the disease. There will be fewer test and traces, and fewer people asked to self-isolate, as the disease moves from being a pandemic to endemic.
With vaccination, it is the decision of each parent or guardian whether they wish a child to be vaccinated. Vaccination is still being offered for those aged 12-15 years. Parents need to assess all the advice.
With each unvaccinated child or adult, there is a weakened link to the overall protection in Ireland against Covid-19.
At this point, there are between one and 1.5 million people in Ireland not vaccinated, either because they are children who cannot be offered a vaccine, or people who have opted not to take up a free vaccination.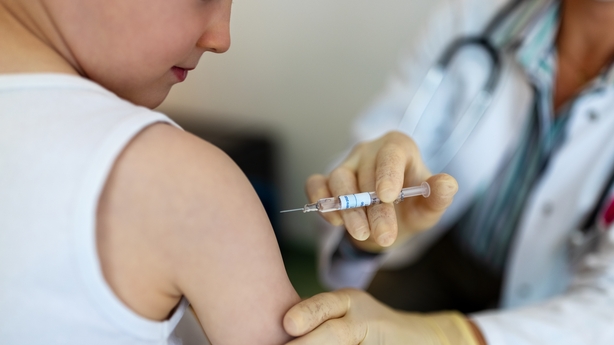 The good news is that imminently, the target of fully vaccinating 90% of adults aged 16 years and older will be reached.
There was a notable statement from the Chief Medical Officer at this week's Health Committee. He was asked if restrictions were re-introduced, what would those be, hypothetically speaking.
Dr Holohan replied: "..before this all began, I never would have had, in my answer to any hypothetical question two years ago, the kinds of things that we found ourselves recommending to Government, to be closing retail, to be closing international travel, to be closing schools and universities and so on.
"I never would have envisaged that even though I would have known that these things were theoretically possible."
He added that if he had been asked this question two years, ago as a hypothetical question, it would not have featured in any way in his answer and yet all of these things have become part of his reality and everybody else's reality for the past 18 months.
Booster doses for the general population raises ethical issues about richer countries offering third vaccines to people, when many poorer countries have barely started getting first doses to their people.
So there is another way to look at the NPHET statement that you can never rule anything out. We simply do not know what the future holds.
NPHET's remarks can be seen as an insurance policy of sorts – in the event that Ireland has to backtrack at some stage.
If a new Variant of Concern emerged, that was resistant to the current vaccines, that would be a big problem.
Just like Covid-19 came apparently out of nowhere, another threat – not necessarily Covid – could emerge in the future.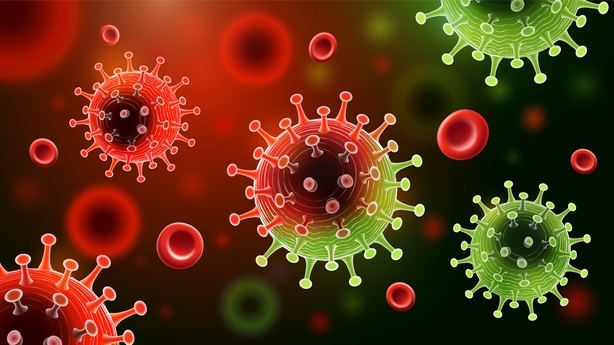 At least now, after what we have all experienced, the world is better prepared and the shock factor of the response that might be needed is much diminished.
The other big issue is booster vaccines and extra vaccines – what's the difference?
Extra vaccine doses are for people who do not get an adequate response to the first and second doses of their primary vaccination course.
An extra vaccine may be needed because a person has an inadequate protective response to the first course; because there is waning immunity; or we see the emergence of resistant variant strains.
Extra vaccines will soon be given to people aged 12 years and older, whose immune system is poor. They will also be given to older people who have a poorer response to the first and second vaccine doses, due to their age and underlying medical conditions.
This week I opened my notebook number 39 on the pandemic and I honestly expect it will be one of the last I will need.
As explained by Professor Karina Butler, Chairperson of the National Immunisation Advisory Committee this week, a distinction needs to be made between the need for an extra dose and booster doses.
The debate about booster doses is important. How long after vaccination against Covid-19 does immunity last – six months, 12 months? This is still being studied.
Booster doses for the general population raises ethical issues about richer countries offering third vaccines to people, when many poorer countries have barely started getting first doses to their people.
We have yet to hear the answer to whether booster doses offer any significant extra protection, along with an answer to the moral questions about any booster campaign.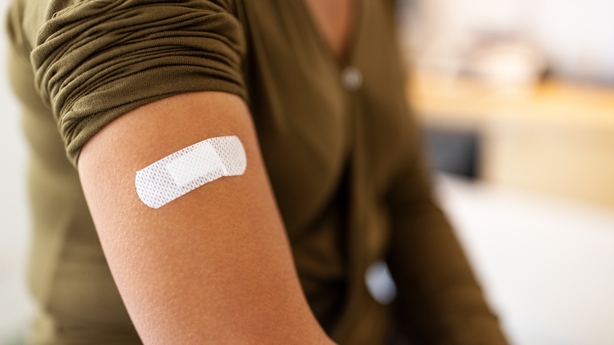 The point was nicely made by Dr Mike Ryan of the World Health Organization – he compared it to throwing more life jackets to people who already have a life jacket.
The European Medicines Agency assessment of booster doses is awaited, as well as a review here by the Health Information & Quality Authority on how long immunity lasts after the first two doses.
Over the last 18 months, we have had our eyeballs burnt with graphs, statistics and projections. All projections carry assumptions. If those assumptions do not come to pass, the projections will be out. It has happened here quite a lot.
The NPHET projections for July to September have not materialised. Thankfully, Ireland has been tracking well ahead of even the most optimistic projections for the period.
We never saw 3,000 cases a day from mid-September, or the scale of hospital admissions, ICU admissions or deaths projected in some models.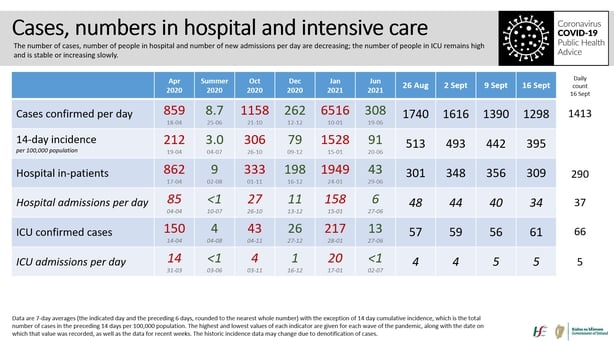 Early on in the pandemic, the HSE feared that it could see 40,000 deaths and bought huge volumes of personal protective equipment to prepare for the worst. It did not come to pass.
The HSE has been forced to write off around €374 million because of the high prices paid for PPE when demand outstripped supply and prices were abnormally high.
From the Comptroller and Auditor General's report this week, the HSE has some work to do to improve its procurement process. On the other hand, the HSE was staring disaster in the face and had to act.
Throughout this pandemic, we have had to act on uncertainty, best and worst scenario projections, rising deaths and cases and cope with unprecedented restrictions.
The world has never before quite seen the likes of it. Hindsight will be valuable. There will be lessons for all.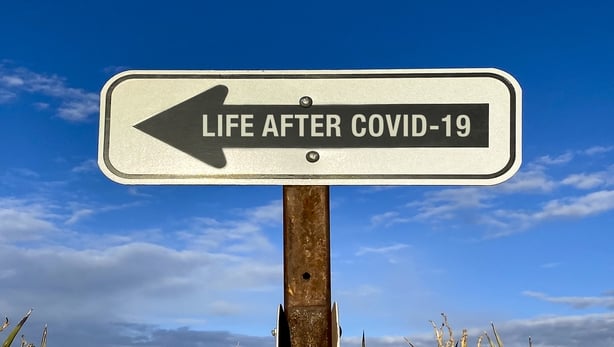 Historians will have much to ponder. This week I opened my notebook number 39 on the pandemic and I honestly expect it will be one of the last I will need.
And that the last chapter, of the worst of times, will be written very soon.
We have watched history in the making before our eyes. All are witnesses to the terrible loss and sadness Covid-19 has brought. Everyone's journey has been different.
Even now, so much of what has occurred seems unbelievable – a year and a half of groundhog days followed by nightmares.
Hopefully from now, moving forward out of the pandemic, a healing can begin. And we step out, with caution, onto firmer ground and into these brighter, better days.