Major changes to alcohol licensing laws have been discussed by the Cabinet, including making it easier for cultural venues such as theatres, galleries and exhibition spaces to get licences.
Staggered and extended closing times for bars and possibly nightclubs are under consideration, as well as bringing Sunday trading times into line with the rest of the week.
Minister of State Hildegarde Naughton is seeking Government approval to draft the General Scheme of the Sale of Alcohol Bill 2021.
It follows on from the commitment given by Minister Helen McEntee in the Justice Plan 2021 to reform the licensing laws.
The Licensed Vintners Association (LVA) welcomed the upcoming reform and modernisation, saying an overhaul was "long overdue".
But it said it was important that any new licensing system is fair and balanced and does not place disproportionate responsibilities on pubs while allowing for other venues to serve late night alcohol under looser conditions.
The LVA said it would be seeking to have late night trading hours extended to 5am, seven nights a week.
It will also be pressing for a 50% reduction in the costs of late night licenses.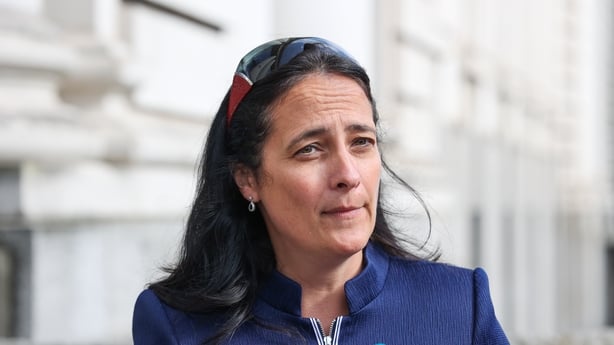 Meanwhile, the Minister for Arts and Tourism Catherine Martin has brought a report to Cabinet on the night-time economy.
It is aiming to bring more venues into late night use by linking promoters and artists with existing spaces.
The development of a more diverse night time culture and economy, improved transport links and safety measures and support for Electronic Music and the recognition of Club Culture are among the recommendations contained in the report of the Night Time Economy Taskforce.
Other recommendations include the extension of opening hours in National Cultural Institutions, and a new scheme to revitalise nightlife across the country in conjunction with vintners and others.
The recommendations were welcomed by Minister Catherine Martin who said the report looks at ways to reignite the night time economy which was put on pause during Covid 19.
The report also addresses how the electronic music and nightclub sector is an integral part of the night-time economy and culture.
The taskforce report wants to encourage the dance and electronic music sectors, which have felt excluded from the arts and culture environment.
Supports for venues, such as cafes and clubs, to stay open later for culture or live events from Monday to Thursday are also set to be examined.
There is a possibility too that planning codes could be changed to allow empty buildings be used for events.
Minister Martin also announced that a nightclub event will take place at the Button Factory Factory in Dublin's Temple bar on 30 September.
She said it will pilot issues including ticketing, the impact of antigen testing and ventilation to ensure a safe return to such events in the future.