Fianna Fáil TD Marc MacSharry has formally requested that his parliamentary party meets no later than 4pm tomorrow to consider how TDs and Senators will vote on the no-confidence motion in Foreign Affairs Minister Simon Coveney.
Sinn Féin is due to place a no-confidence motion in Simon Coveney over his appointment of Katherine Zappone as a UN Special Envoy, however it is expected that the Government will put down a counter-motion - expressing confidence in the Foreign Affairs Minister.
In a letter seen by RTÉ News, Mr MacSharry said: "Given the importance of the agenda to us all, I believe it is imperative that parliamentary party members should collectively consider and decide precisely the approach we take to votable business that may arise tomorrow night."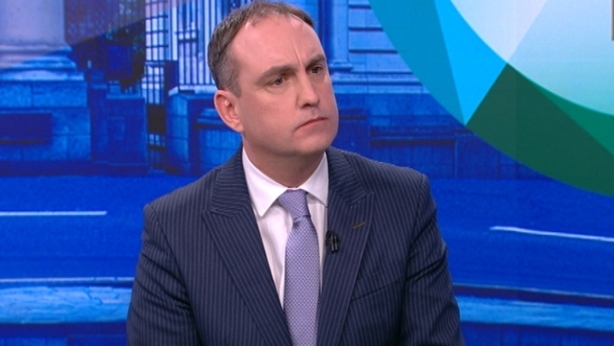 He added: "As democrats I am certain we all agree that we take a collective position rather than one decided for us or dictated by the one or the few without proper consideration by all members."
In the letter, which was sent this evening, the deputy suggested that this meeting "... should be arranged and facilitated both 'in person' and with a zoom link for those unable to be physically present."
---
Read more: Coveney 'embarrassed' over 'fiasco' of Zappone appointment
---
The Fianna Fáil TD for Sligo, Leitrim, South Donegal and North Roscommon has been an outspoken critic of party leader Micheál Martin.
His letter is addressed to Taoiseach Martin, as well as deputies Brendan Smith, Jack Chambers and Cormac Devlin.
In it, Mr MacSharry also expresses surprise that such a meeting has not already been arranged.
He concludes by saying: "Time is clearly short and so I and I am sure all Members very much look forward to hearing from you by return."