In announcing one of many roadmaps out of Covid-19 restrictions on 30 March this year, Taoiseach Micheál Martin said that over 800,000 vaccine doses had been administered in Ireland to date.
He told the public: "These vaccines are transformative. And they are our way out."
Fast forward to September, and over seven million vaccine doses have been administered in Ireland and restrictions have eased, despite the consistently high number of daily cases of Covid-19.
Such a large section of the population is now fully vaccinated, with over 90% of adults double-jabbed, that the talk has now turned to giving fully vaccinated people a third jab, or booster jab.
In announcing the booster programme for people over 80 and for those 65 and older in long-term residential care last week, Minister for Health Stephen Donnelly echoed the Taoiseach's words from March.
"Vaccination remains our pathway out of this pandemic," he said.
So, why is Ireland administering booster shots? And is it the right approach?
Reasoning for booster jabs
From letters sent by the chief medical officer to the minister, it is clear that there is a belief that extra protection is needed for those who are most vulnerable at getting seriously ill from Covid-19.
To date, 3.5 million people have received at least a first dose of a Covid-19 vaccine. A further 234,000 people have received the one-dose Janssen jab. Health authorities have repeatedly pointed to these high vaccination rates as playing a key role in keeping hospitalisations and deaths much lower than previous waves of Covid-19 in this country.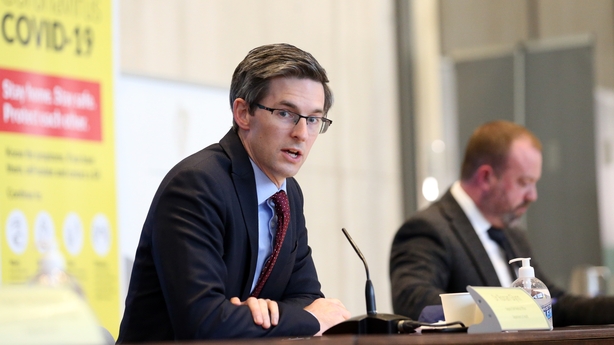 Nevertheless, while the vaccine offers strong protection, there have been examples of breakthrough cases where even double-jabbed people get ill with the virus.
In August, Deputy Chief Medical Officer Dr Ronan Glynn compared getting the vaccine to wearing a seatbelt.
"A good way to think of it is in relation to road safety," he said.
"The majority of people who die on our roads are wearing a safety belt. This does not mean that safety belts don't work.
"It simply reflects that the vast majority of people wear safety belts when driving. Unfortunately, some will be involved in accidents. However, for each individual, the risk of severe injury or dying in that accident is much lower if they wear a safety belt."
So far, the National Immunisation Advisory Committee (NIAC) has proposed booster vaccines for three distinct groups of people.
They are:
Immunocompromised people aged 12 and over
People aged 65 and over in long-term residential care settings
People aged over 80 who are living in the community.
The advice covering these three groups was conveyed in two letters from Chief Medical Officer Dr Tony Holohan to the Minister for Health.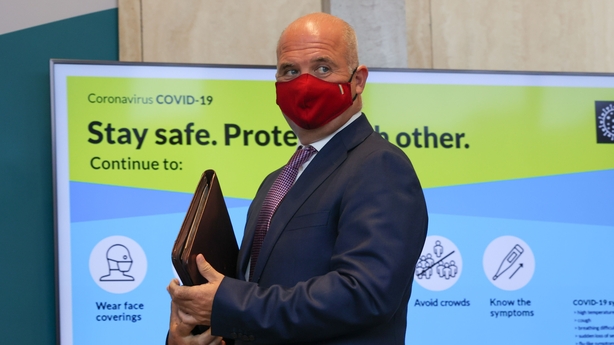 In the first, he said: "There is now an accumulation of evidence that those who are immunocompromised mount a suboptimal response to Covid-19 vaccines, and data from the US indicates that 40-44% of breakthrough infections leading to hospitalisation are in the immunocompromised."
Although, he said, there is limited evidence available on the effectiveness of an additional dose of a Covid-19 vaccine, there was data to suggest they could have an effect in the most vulnerable people.
Dr Holohan noted how authorities in the US had authorised the use of a booster jab for those who are immunocompromised, and pointed to a number of European countries who are beginning to authorise a booster in similar circumstances.
He also said that the statutory instruments governing the Covid-19 vaccine programme would have to be changed, given the European Medicines Agency (EMA) hadn't yet approved the use of a booster.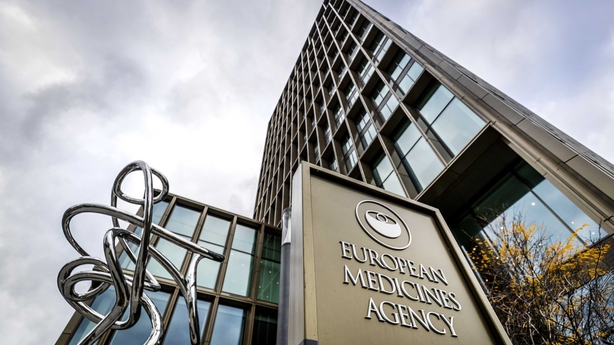 In his next letter, dated earlier this month, he outlined why NIAC was recommending booster jabs for residents in long term care over the age of 65 and the over-80s.
Dr Holohan said: "In coming to their recommendations, NIAC considered the emerging evidence pertaining to waning immunity, vaccine effectiveness of a booster dose against Delta in protecting against serious disease (hospitalisations, ICU admissions and death), as well as safety data in respect of a booster dose.
"Consideration was also given to global vaccine equity and upholding the principles of minimising harm, fairness and moral equality as part of the National Vaccine Allocation Framework."
He said that breakthrough infections in fully vaccinated individuals had been seen in a number of countries.
Dr Holohan again noted the lack of consensus emerging from studies, but said there was data from countries such as Israel, Italy and the UK that indicated the effectiveness of vaccines may wane over time.
Furthermore, data from the US and Canada indicated a "concerning trend", he said, whereby the proportion of breakthrough cases increases with age and was highest in those aged over 80.
"To date there is limited data available in respect of vaccine effectiveness against Delta in residents of [long-term residential settings]," he said.
"This coupled with the current high levels of community transmission in Ireland increases the risk of breakthrough infections in this group who are particularly vulnerable to severe disease."
To protect these vulnerable groups, a booster regime was recommended. Furthermore, NIAC has said it will further examine the need for boosters in other groups as data emerges.
In announcing the booster jabs for those who are immunocompromised, Mr Donnelly said that as "we move into this new stage of the pandemic, it is more important than ever that all of those eligible for vaccination come forward and complete their vaccination course".
The ethics of vaccine supply
After peaking in the early summer and continuing throughout those months, Ireland's vaccine supply is set to remain into next year given the pre-purchase agreements made at EU level. So, in the short term at least, a supply of enough booster shots won't be an issue.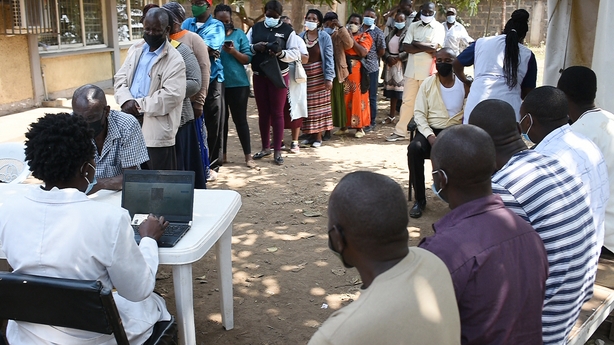 The two elephants in the room, however, are both the ethical questions surrounding booster jabs at a time when much of the world is still struggling to vaccinate its population and the questions surrounding whether they are needed at all.
There are also concerns that if Covid continues to spread in other parts of the world, it could lead to emergence of new variants which current vaccines would be less able to protect against.
According to the New York Times' tracker, 80% of vaccines administered worldwide have been given in high- and upper-middle-income countries. Only 0.4% of vaccine doses have been administered in low income countries.
By continent, where 103 jabs have been administered for every 100 people in Europe, only 9.2 jabs have been given per 100 people in Africa, highlighting a sharp disparity.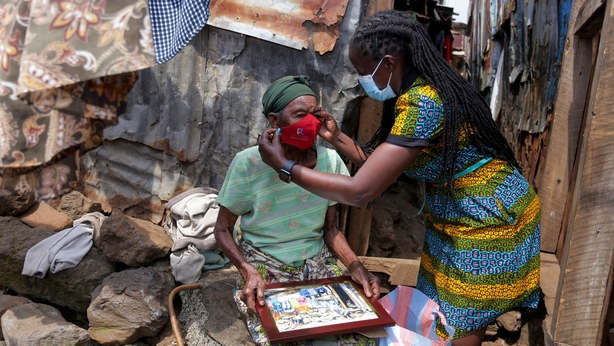 As Dr Holohan noted in his last letter to the minister, NIAC had considered global vaccine equity before recommending a booster programme for certain cohorts.
As per their recommendations, NIAC said: "NIAC agrees with the WHO that national vaccination programme policy decisions to add a booster dose should take into account both the strength of evidence regarding the need for these doses and global availability of vaccines.
"Offering booster doses to a large proportion of a population in one country, when many in low-resource countries have not yet received even a first dose, undermines the principle of national and global equity.
"Prioritising booster doses over speed and breadth in initial dose coverage may also damage the prospects for global mitigation of the pandemic, with severe implications for the health, social and economic well-being of people globally."
It should be noted that booster jabs have only been proposed for three sections of the population in Ireland so far, and not on a wider basis yet for early priority groups such as healthcare workers.
Nevertheless, NIAC said it considered the evidence regarding the risk to vulnerable groups alongside the need for global vaccine equity before ultimately recommending that booster shots should be given to certain cohorts.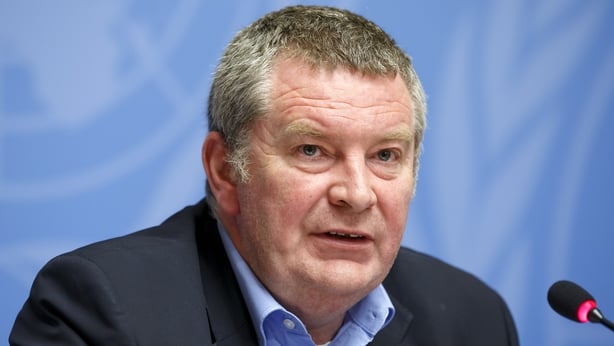 The World Health Organization's Michael Ryan has spoken on this issue in recent weeks, arguing that the most vulnerable people worldwide should be fully vaccinated before high-income countries give booster shots.
He said: "We're planning to hand out extra life jackets to people who already have life jackets, while we're leaving other people to drown without a single life jacket.
"The fundamental, ethical reality is we're handing out second life jackets while leaving millions and millions of people without anything to protect them."
Despite these calls, countries around the world are in the process of rolling out booster programmes.
Countries are making these decisions based on the data emerging, as researchers try to discover the impact of the dominant Delta variant and how that might necessitate a further jab.
A study published in the Lancet this week concluded that there was no need for the general population to be given booster jabs.
The new report by scientists, including from the WHO, concluded that even with the threat of Delta, "booster doses for the general population are not appropriate at this stage in the pandemic".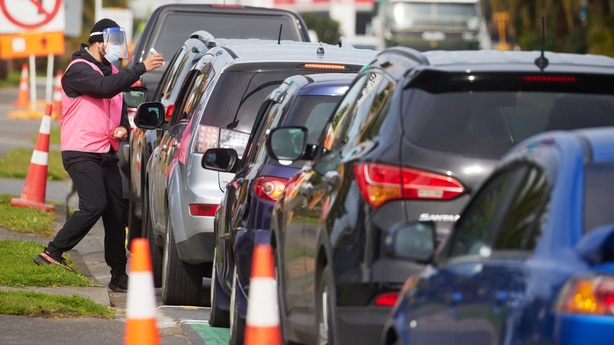 The authors, who reviewed observational studies and clinical trials, found that vaccines remain highly effective against severe symptoms of Covid-19, across all the main virus variants including Delta, although they had lower success in preventing asymptomatic cases of the disease.
Lead author Ana-Maria Henao-Restrepo, from the WHO, said that vaccine doses should be prioritised for people around the world awaiting a jab.
"If vaccines are deployed where they would do the most good, they could hasten the end of the pandemic by inhibiting further evolution of variants," she added.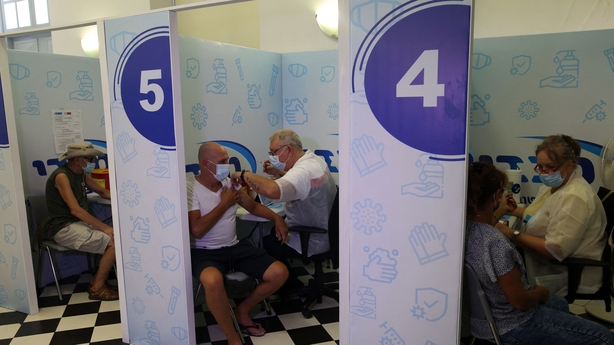 The Lancet study concluded that the current variants had not developed sufficiently to escape the immune response provided by vaccines currently in use.
The authors argue that if new virus mutations do emerge that are able to evade this response, it would be better to deliver specially modified vaccine boosters aimed at the newer variants, rather than a third dose of an existing vaccine.
All our eggs in the vaccine basket?
Commenting on that Lancet study, however, Azra Ghani, who is the Chair in Infectious Disease Epidemiology at Imperial College London, said cautioun was still needed.
She said that while the reduction in efficacy of vaccines against variants like Delta might be small, when considered across a population it could still lead to "a substantial increase" in people needing hospitalisation.
"Even in the most developed countries, these small differences can put a severe strain on the health system," she said in a statement to the Science Media Centre, adding there was no "one size fits all" approach to booster vaccines.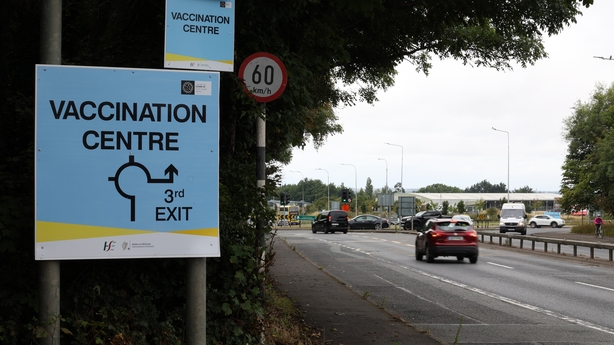 In a country such as Ireland, as we have witnessed before with Covid-19, rises in cases can put severe pressure on our health system.
Speaking to RTÉ's Today with Claire Byrne earlier, an Assistant Professor of Virology in UCD said that boosters shouldn't be used to "paper over the cracks in whatever situation we're in".
Dr Gerald Barry said that the vaccines we have now "are not designed to protect us against infection, they're designed to reduce the risk of severe illness", and said that they had done just that in Ireland so far.
Dr Barry said he does agree "to an extent" with a plan to give boosters to people over 65 in long-term residential care and the over 80s living in the community.
"If you're trying reduce infections as much as possible, one could argue that a booster might achieve that. But actually, we don't really fully know because the data is only still coming out, whether it will fully achieve that or not and we also don't know what long-term benefits it will bring."
Dr Barry added that he would love Ireland to stand up and say it is not going to give booster shots to people who don't need it but said that "unfortunately, the Government has decided to put all their eggs in the vaccine basket".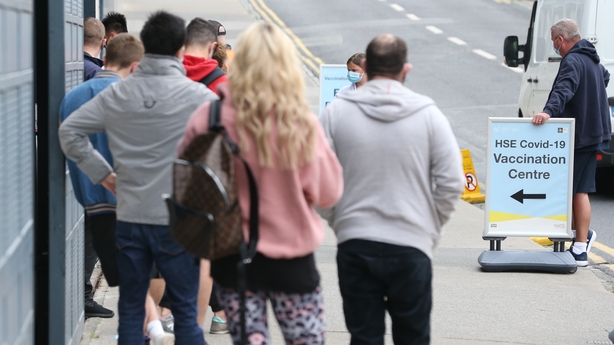 With over 90% of adults now fully vaccinated, and the lifting of most remaining restrictions earmarked for late next month, the Government is hoping its vaccination programme can allow us to enter the "new normal" oft quoted by the Tánaiste.
Keeping as many people out of hospital as possible and protecting the most vulnerable will be essential for this "new normal" to emerge.
And booster jabs look set to play a key role in this going forward.
As the booster shots are rolled out to the most vulnerable, it is clear the discourse around them may play a role as we enter this "new stage" of the pandemic.
With reporting - AFP