The number of children gaming with strangers online has risen, according to the charity CyberSafeKids in its annual report published today.
In 2020, 36% of children gamed online with people they did not know offline (41% of boys vs 31% of girls). This was a 16% increase on the previous year.
It means over one in three pre-teens is interacting with strangers online. The research also showed that 80% of eight to 12-year-olds are gaming online.
The survey found that 93% of children owned their own smart device and 84% of those aged eight to 12 were on social media, despite the 13+ age limit.
The most popular apps were YouTube (74%), TikTok (47%), WhatsApp (39%) and Snapchat (37%).
A third (32%) of the children using social media are posting videos of themselves online.
TikTok is the most popular platform for video sharing, with 80% of children who post videos putting them on that app.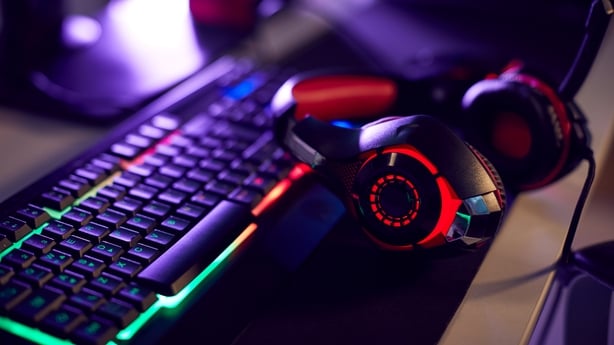 CyberSafeKids notes that Covid-19 has led to digital technologies becoming central to the lives of pre-teens.
While most children reported having some rules in place at home, almost a third (30%) said that they could "go online whenever I want" and 13% said "there are no rules".
The survey also asked children if they had seen something online that they wouldn't want their parents to know about and almost a quarter (22%) said 'yes'.
Asked if they ever came across content online that upset or scared them, a quarter reported that they had.
Of those children that had encountered disturbing content online, most children (54%) had reported it to a parent or trusted adult.
However, 30% of children said that they had kept it to themselves, which the charity says is a worrying increase on last year's data, when only 20% reported this.
The CEO of the charity is concerned about the amount of information children are sharing online and the level of contact with cyber strangers.
Speaking on RTÉ's Morning Ireland Alex Cooney said that cyber bullying is also a major problem for a lot of schools, while there has also been a rise in online grooming and exploitation during the pandemic.
While there is a minimum age cut-off of 13 on the popular sites, Ms Cooney said it is easy for children to bypass these restrictions.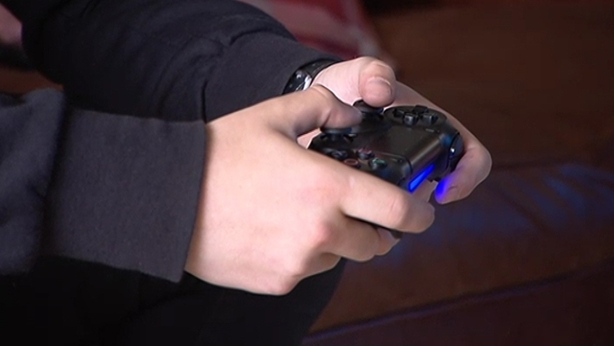 She explained that there are not very secure age assurances in place and she believes many children are accessing these sites with their parents knowledge.
"A lot of the environments online were not designed with children in mind.
"It's a very difficult message to say to a child - never engage with someone you don't know in an online game because it's often the design of the game to encourage that practice," she said.
In terms of the impact on schools, most teachers (61%) said they deal with online safety incidents like cyberbullying in their classrooms and that 79% of teachers think online safety is a significant issue in their school.
CyberSafeKids has called for a national campaign to provide parents and teachers with the information and support they need to help ensure children have safe and positive experiences online.
It says the proposed Online Safety and Media Regulation Bill must give users greater powers over content that has caused them harm and provide a stronger incentive to social media and gaming platforms to remove such content quickly and efficiently.
The bill is currently before the Joint Oireachtas Committee on Media, Tourism, Arts, Culture, Sport and the Gaeltacht.