Samaritans' volunteers in Ireland answered a call for help every 56 seconds last year, according to its latest Impact Report.
Emotional wellbeing, isolation, loneliness, and concerns about Covid-19 were the biggest issues for those who phoned the mental health charity in 2020.
2,300 volunteers listened for more than 100,000 hours during the year and over 560,000 calls and emails were answered.
The Samaritans offered a national response to ALONE last year for callers to that service outside of opening hours.
In November and December 2020, it took 92 of these calls.
The report highlights the Emigrant Support Programme, which provides 24-hour freephone access to the Samaritans Ireland helpline for Irish people abroad.
The service was launched in 2018 on a pilot basis in the United Arab Emirates, China, Hong Kong, and Poland.
Last Christmas, it was extended to Canada and Australia.
The distance from home, and the limitations imposed by Covid-19 restrictions, meant that many people have been feeling increased loneliness and isolation according to the report.
Executive Director Niall Mulligan says overall, the service was a vital link for those in need of support.
"While loneliness and isolation remained among the top reasons why people called, we also supported those with a mental health crisis, with family or relationship issues, job or financial insecurity, bereavement and anxiety over the coronavirus pandemic," he said.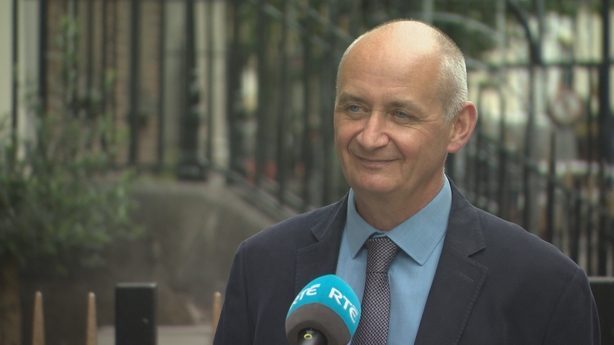 The Samaritans Ireland Impact Report 2020 has been launched ahead of World Suicide Prevention Day, which takes place this Friday.
The organisation said that while the long-term effects of the pandemic likely to be felt for several years, sharing ways of remaining hopeful could support anyone struggling to cope and be an important reminder that suicidal thoughts are not permanent.
'Couldn't see beyond anything'
Six years ago, Michael Keelan turned to the Samaritans for help.
He describes it as a dark time in his life when he "couldn't see beyond anything".
Michael called the Samaritans. To this day, he cannot remember if the volunteer he spoke to was a man or a woman.
"At the time it was enough for me to speak to them, I think it was nearly 20 minutes, 40 minutes of speaking the first time and when I just felt low again, I just lifted up the phone".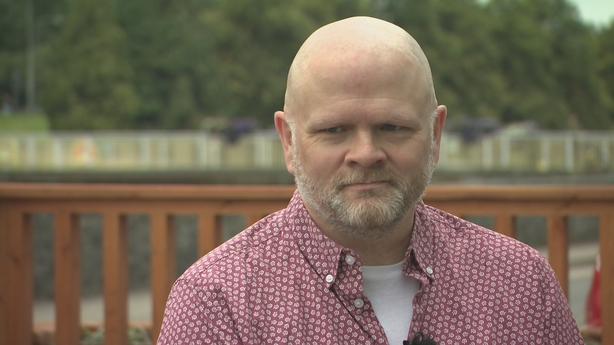 He said that by speaking to the Samaritans, he was able to get his own story out.
"I wasn't afraid of having a mask on to keep other people happy. It was just the reset that I needed to start again, I felt strong enough to be able to bring my life back again and make myself unemployed".
That reset led to Michael leaving his job as a taxi driver and returning to work in IT.
"I started growing my career back again and six years later I'm starting to feel like my life is back on track", he said.
Michael is now in college studying psychotherapy and is a Samaritans volunteer.
"I just felt at the time it was such a great service that I just wanted to give something back and I'm glad I did".
He said that most of the calls he answered last year were due to loneliness.
Asked if he has any advice for people who may be going through challenging times he said: "Don't bottle it up, just open up, reach out to somebody, whether it's a sibling or parents, friends, anyone.
"If you do not have that, just reach out us in the Samaritans, never bottle it up, you are not alone and like the saying, this too shall pass. It always does pass".
---
Anyone seeking emotional support can contact Samaritans, for free, 24 hours a day, seven days a week on 116 123 including on mobiles without credit or email on jo@samaritans.ie