When students log on today they will receive grades arrived at through a process that seems to be unique to Ireland.
Our class of 2021 is getting the best of both worlds and - after the time they've had over the past year and a half - few, if any would, begrudge them.
They missed months of schooling, faced huge educational uncertainty and of course, beyond that, they each as individuals had to cope with everything else the pandemic brought such as isolation, curtailment, and sometimes even illness or bereavement.
They needed a break, and they got it.
Most countries opted for assessed grades or exams.
The Department of Further and Higher Education has created 4,650 additional places to try and meet demand.
There does not appear to be any other jurisdiction internationally that chose to give its end-of-school students the choice of opting for one or the other, or both.
Not surprisingly, it's the latter combination that proved most popular.
It was the ultimate safety net.
Even within this option, each student could decide on the combination that was best for them.
Just under one in ten Leaving Cert pupils decided to steer clear of exams entirely, relying solely on accredited grades.
A very small number - 185 - chose to only sit exams. The rest, the vast majority, opted for a mixture of the two - some choosing to sit just one or two exams.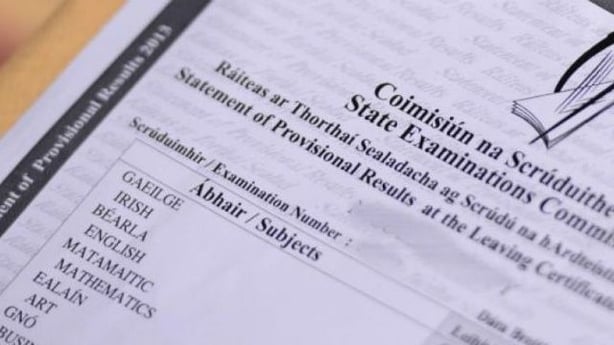 At the end of the day, however, for most students these results are about one thing only – getting on to the next level of education or training.
Most of the class of 2021 will now be waiting for Tuesday's CAO offers, and hoping that today's results will translate into a place on the course of their choice.
A rise in overall applications to Third Level is placing pressure on the sector.
This, and the grade inflation evident in this year's Leaving Certificate results, point to what seems an inevitable rise in CAO points.
The Department of Further and Higher Education has created 4,650 additional places to try and meet demand.
"As we are in the midst of a global pandemic and economic flux", a spokesperson warns, "there may be more volatility this year than there would be in a typical year."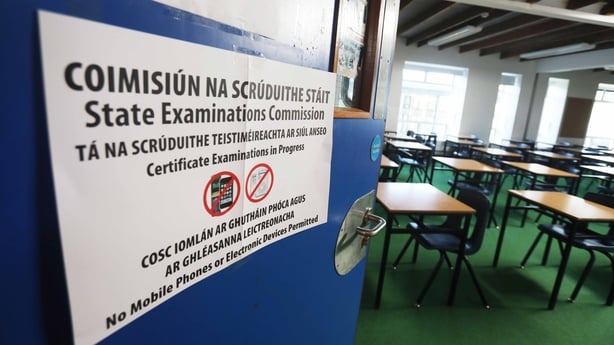 But it wants to assure everyone that there is a place for them in Third Level – on further or higher education courses or in apprenticeships.
Some students and their families now face an anxious weekend. But they should take credit for one thing.
The results they receive today are the fruits of their own endeavour in more ways than one.
As a group they spoke out; they demanded to be given both exams and assessed grades, and that demand was heard.
---
Read more:
Further rise in top grades for Leaving Cert students
---