This week we are shining a light on some of Ireland's most inspiring teenagers in our 'Quaran-teen' series of reports. They tell us about their experiences and stories of navigating life through the pandemic.
For 15-year-old Seán O'Mahony, the pandemic has brought plenty of challenges.
However, the Cork teenager has also discovered a passion for baking over the past 18 months - a passion which has allowed him to forge a new path for himself.
Seán, who was diagnosed with autism at the age of five, is home-schooled.
He said: "School hasn't really been great for me throughout my life. Throughout secondary school I was being picked on for my autism.
"The word that would have been used is the word 'autistic'. Like, 'you're autistic', 'you're autistic this…', 'you're just an autistic loser' or whatever.
"But I don't think it should be used that way and I don't think it should be seen as a bad word or as a bad saying so I want to try and make it something special."
Earlier this year, Seán decided he could use his passion for baking to empower people with autism.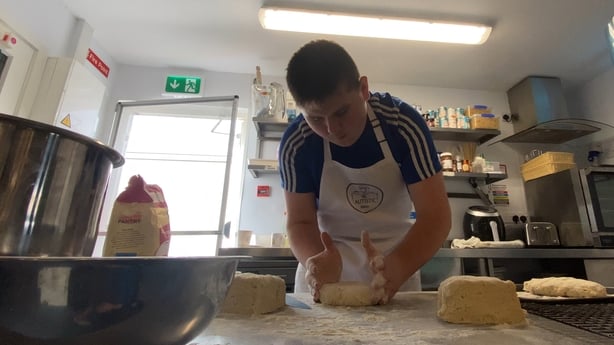 He set up his baking brand, The Autistic Baker.
Seán is the in-house baker for The Cottage Community Cafe based in The Rainbow Club.
Based in Mahon, Cork, the charity supports young people with autism.
Seán bakes batches of bread for the cafe three times a week.
He also bakes weekly loaves for his granny and her friends who are "his biggest fans".
He said: "Feedback has been really good. Everyone has been enjoying it. Nothing negative or any complaints yet. Thank God!"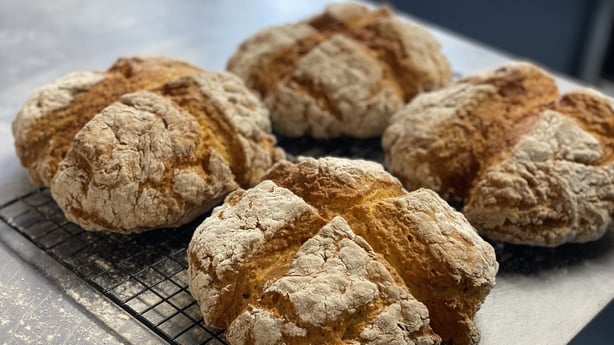 Seán says running his own business has made him feel more mature and independent.
He has enjoyed the success of The Autistic Baker and has plans to expand it further.
"Well, the world is made up of tons of people and just because I have autism doesn't mean I should be treated differently. Moving forward, I am just going to work on The Autistic Baker brand and try and make it grow and make something out of it.
"We were saying I could have my own van with the logo on the side of it and I could be delivering the bread to different shops.
"The other thing I want to build towards is people seeing us as people and see our skills and not our disabilities."
Hear from the teenagers who featured in our earlier series of 'Quaran-teen' reports