This week we are shining a light on some of Ireland's most inspiring teenagers in our 'Quaran-teen' series of reports. They tell us about their experiences and stories of navigating life through the pandemic.
Coffee trucks and trailers have become a feature of pandemic life, as more and more businesses adapted to the changed times.
But how many of these outdoor coffee options are run by teenagers?
16-year-old Maria Ledwith has been brewing up a storm with her "Elm" coffee trailer in Granard, Co Longford.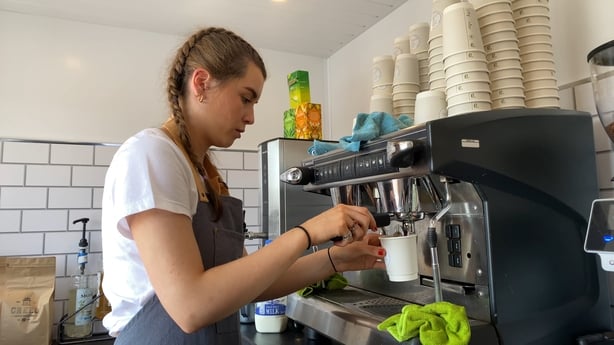 She launched the business after struggling to find a summer job earlier this year.
She explained: "Rural Ireland is small, and even though Granard is a busy town, there's just not enough part-time work. I saw that and thought, what could be better than being your own boss?"
Maria spoke to her parents about opening a coffee trailer.
"I had always said there was a huge opening for a coffee trailer in Granard. So, after many meetings at the kitchen table, we picked up a trailer from a man in Longford who wasn't using it. I then contacted local tradespeople and we got them in to refurbish it. I just felt like it was nicer to include people in the community."
At the time, Maria was coming to the end of a disrupted Transition Year at Ardscoil Phádraig in Granard and had a lot of time to think about business ideas.
She said: "If it had been an ordinary year, Transition Year would have been a lot busier for me and I probably wouldn't have had as much time to think about these things. It was a hard year to keep motivated, but since we started the trailer, I have been flat out."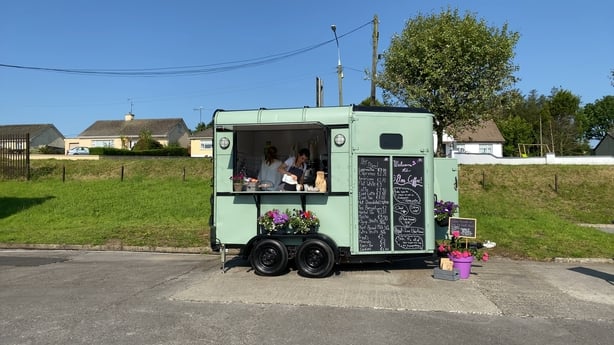 Maria employs two members of staff - her mother and her friend.
"It's a really nice feeling to be able to give people a job and give people a chance who may never have had a job. As a teenage business owner, I just feel like it's such a huge opportunity. Since I've started, my confidence has grown a lot."
The enterprising teen returns to school this week.
She will continue to work weekends and has hired extra staff to run the coffee trailer during the week.
She said: "Ultimately, I want to go to college. But I think this shows that if you have an idea and you get the right people around you, you can do anything."
Hear from the teenagers who featured in our earlier series of 'Quaran-teen' reports.