The return to school of more than half a million young people began over the past few days and will continue next week with the reopening of primary schools.
For both parents and children, anticipation of a return to the classroom is tempered with some anxiety and many questions.
We answer some of those queries today.
What measures are schools taking to ensure that children and staff are safe?
Schools' approach to safety this coming term is the same as before they closed for the summer break.
There is just one change - the introduction of CO2 monitors (more on these below).
Second level students are still obliged to wear masks, but primary school children are not.
Their so-called class 'bubbles' and 'pods' remain, as do public health measures such as hand sanitising and other limits to mixing and circulating around school properties.
The primary focus once again remains on trying to keep Covid out of the school in the first instance and health experts say that, in this regard, families and school communities continue to play a vital role.
Consultant in Public Health Medicine, Dr Abigail Collins, says that apart from getting vaccinated and adhering to public health guidelines, parents should continue to keep their children out of school if they show signs of illness.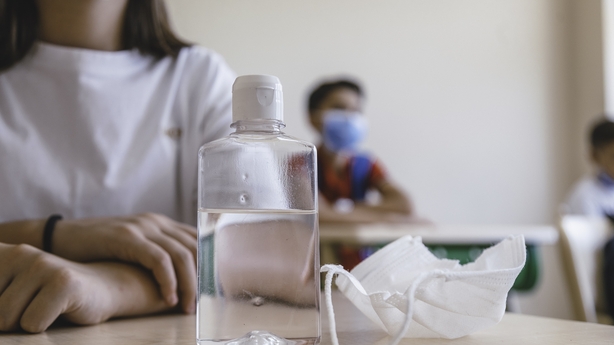 "If your child bas a high fever, a new onset of cough, shortness of breath, or loss of a sense of taste, or smell, they should stay at home.
"Particularly families of younger children and children who might be less able to articulate what's wrong with them, they should continue to take a precautionary approach," she urges.
"If your child doesn't seem right, keep them at home and observe them. If they have the symptoms consistent with Covid-19 then contact your GP.
"In principle, we don't want children in school anyway if they are unwell, regardless of Covid. If a child has diarrhoea for example or a fever they should be at home.
"That's the standard public health advice for a long time, and [keeping schools safe] is about embracing that advice."
Surely the spread of the Delta variant means that additional measures should be in place?
Asked exactly this earlier this week, Minister for Education Norma Foley said that the Delta variant was in wide circulation before schools closed for the summer break.
She also pointed to schools' successful safety record to date.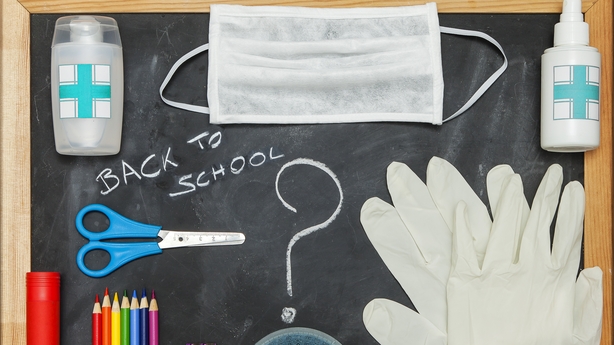 A report published by the HSE this week concluded that schools last year were low risk settings for Covid-19, and where outbreaks did occur they were limited to very small number of children.
But many teachers and others are worried that the dominance of the Delta variant, the current high Covid numbers, and the fact that children under 12 are unvaccinated, will change this.
However, Dr Collins points to the fact that other things have changed, too. Many more people are vaccinated now she says, including teachers and many teens.
What about these CO2 monitors?
The only change for the coming term is the introduction of CO2 monitors. Covid is an airborne respiratory virus and these portable devices will help schools regulate air quality.
They indicate when a room is becoming stuffy and windows or doors should be opened.
This will become important to schools when the weather becomes colder, and a balance has to be struck between staying warm and keeping a room well ventilated.
Ironically many of our older school buildings - which may have been criticised in the past for being draughty or hard to heat - have window systems that were specifically to combat another respiratory illness, TB.
Ventilation in many of these schools is easier to manage.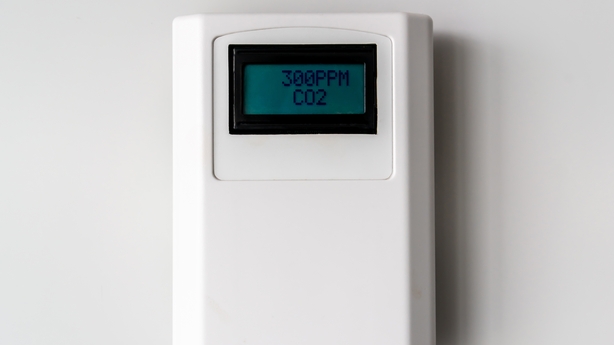 The Department has said it will help schools who need air filtration or other systems to help them maintaing good ventilation.
Does every secondary school student have to be vaccinated?
Vaccination is not compulsory for school attendance, but it is strongly advised. The more people who are vaccinated in a school, the safer that school will be for all.
Thankfully, many teens are heeding the public health message and getting vaccinated. The latest data shows that 46% of 12 to 15 year olds are now partially vaccinated and a further 10% have registered and are awaiting vaccination.
Among the 16-17 year old category, 31% are now fully vaccinated, with a further 39% partially vaccinated. More teens are registering or getting their jabs every day, so this figure will continue to rise.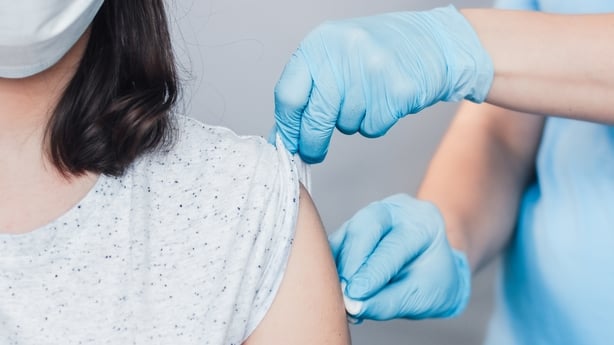 Do secondary school students still have to wear masks, even if they are vaccinated?
Yes. Masks will continue to be a feature of school life at post primary level for the new school term.
The Department of Education says: "Current public health advice makes it a requirement for a face mask to be worn by teachers, staff in schools and students attending post-primary school."
Will there be testing in schools this year, like there is in England?
Students in the UK have been using simple self-administered tests at home twice weekly in an effort to control the incidence of Covid in schools by identifying asymptomatic cases.
However, such testing methods have been found to be less reliable than the PCR test that is standard here, and the practice has proved controversial.
Concern has been raised in the UK that many children have been excluded from schools on the basis of false positives.
The HSE is conducting pilot studies in childcare and third level settings to examine whether there might be a role for antigen testing here.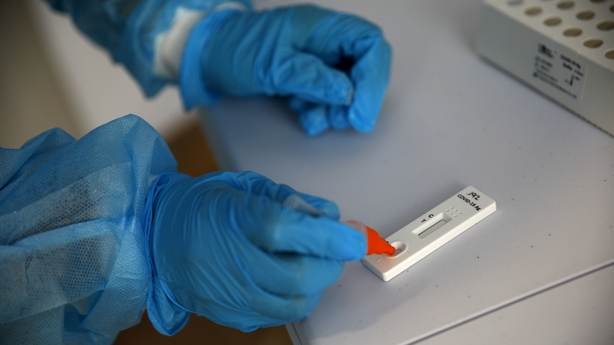 The Department of Education says its approach to antigen testing in education settings, including schools, will be informed by the outcomes of these studies.
Medical experts see pros and cons to the use of such tests, and there are mixed views as to their efficacy.
"The evidence out there from countries that are using it isn't clear," says Dr Abigail Collins, who points out that the UK are now reviewing whether to continue the practice.
Can we play team sports again in school? And what about musical activity?
This does not look likely, but it's not clear cut. Sport in schools is not banned. But there are guidelines in place and restrictions.
The Department of Education says that sporting activities are permitted in schools "once they are in line with the school's Covid response plan and the HPSC's Return to Sporting Activity protocols".
A school principal tells RTÉ News: "In relation to contact sports, it is advised to avoid as much as possible the contact aspect and instead focus on fitness and skills, which can allow maintenance of social distancing."
On musical activities, once again there are provisos.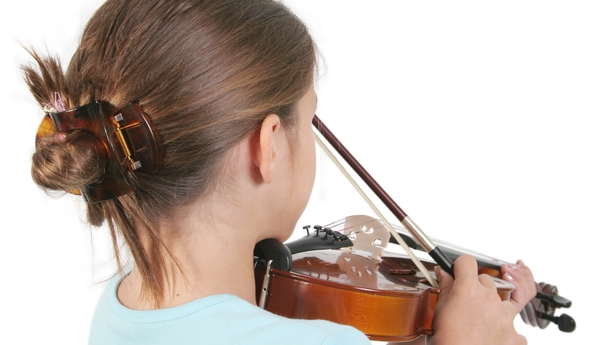 "Choir practices/performances and music practices/performances involving wind instruments may pose a higher level of risk and special consideration should be given to how they are held, ensuring that the room is well-ventilated and the distance between performers is maintained," the Department says.
Why can junior infant parents not bring their children into classrooms when they can take them everywhere else?
It's a tradition much valued by parents who relish the opportunity to see their child in their new environment and meet 'múinteoir', but alas, it is one that Covid has put paid to.
"One of the most important measures is to try to keep Covid-19 out of schools," the Department of Education says. "This involves limiting visitors to schools and gatherings in and around the school".
This means limiting access to the school building to all but essential visitors, and only with prior approval from the principal.
"It is acknowledged that this has resulted in some changes to normal school practices and traditions.
"But school communities have demonstrated remarkable resilience and innovation in adapting to these changes recognising that the measures are designed to support schools to remain as safe as possible", the Department says.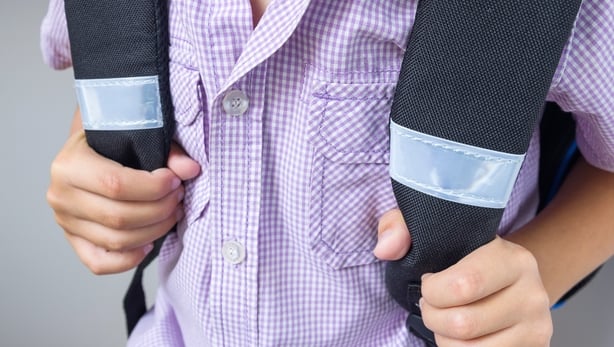 Will next year's Junior Cert exams go ahead?
These State exams have been cancelled for the past two years, to the disappointment of many students (and the joy of others).
While the battery in my crystal ball is currently flat, the plan at this stage is to hold Junior Cert exams in 2022.
Will predicted grades be offered to Leaving Cert students in 2022?
At this stage it looks unlikely, but then again who can tell?
Certainly there is no intention right now to offer predicted grades to the class of 2022.
The Department says: "The system of Calculated Grades which operated for Leaving Certificate 2020 was intended to be a once-off event in 2020 given the sudden and very challenging position at that time."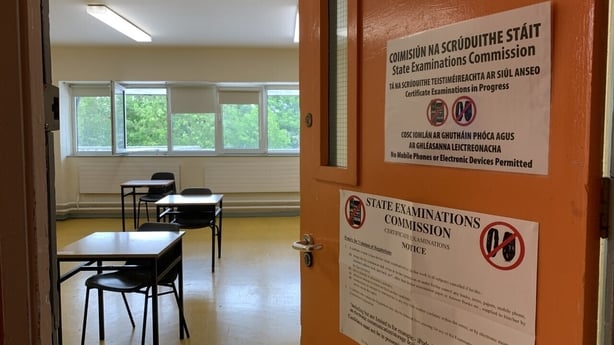 Of the decision to again offer the option of calculated grades to the class of 2021 it says "it would have been unfair and unjust to require such students to sit traditional Leaving Certificate examinations without offering an alternative or parallel process".
While not ruling out the prospect of calculated grades for a third year running, the Department says: "It is hoped that incoming sixth year students will be able to complete a full year of in-school tuition when they return to school and will experience no further disruption to their learning as a result of Covid-19."