An amateur photographer who captured a series of photographs of a white-tailed eagle on a bird table in Co Waterford says he still has "goosebumps" after the "once-in-a-lifetime" encounter.
Gary Tobin, a healthcare assistant and father-of-three, had been hoping to get a glimpse of the largest resident bird species in Ireland while he was out with his camera on Monday.
He said: "I had just pulled over in the car and the next thing I heard was a loud noise behind me. I turned around and could see a white-tailed eagle had landed on a bird table in a garden about 30m away.
"Its talons had made a noise as it landed on the roof, otherwise I would never have heard it.
"I had been hoping to get a shot of one of these birds, as I love photography and I love animals. But seeing one so close was like winning the lotto for me."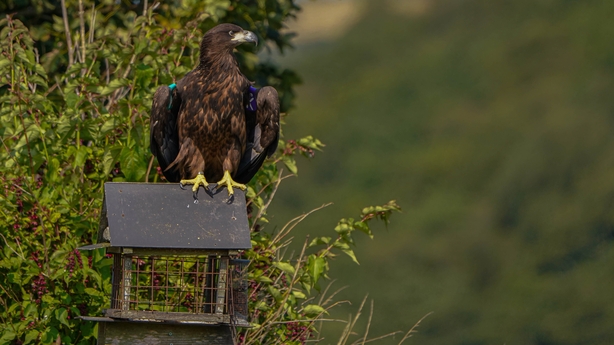 The white-tailed eagle has a wingspan of over two metres, with a body length of around one metre.
Fortunately, Gary composed himself and began "clicking away on the camera".
He said: "At first, I was like a deer caught in the headlights. In my head, the whole thing felt like we were face to face for hours. It was like meeting a lion in the jungle.
"But I suppose I was taking photographs for about a minute, before he flew away."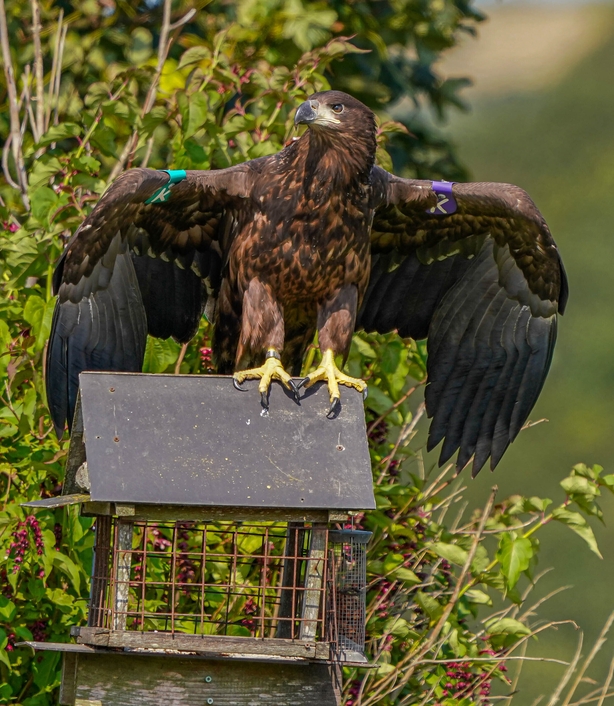 Twenty-one white-tailed eagle chicks were released into the wild across Munster earlier this month, as part of of a reintroduction programme in Ireland.
The birds were released at sites on the Shannon Estuary, at Lough Derg, in Co Waterford and in Killarney National Park.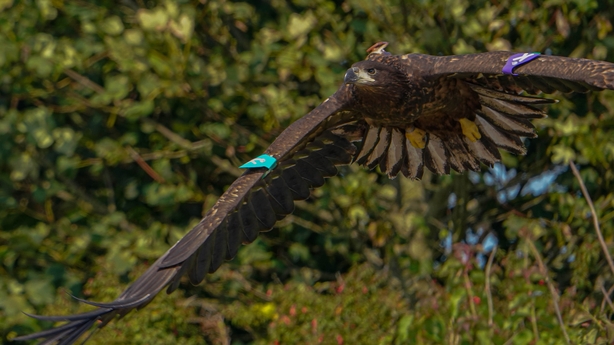 Gary added: "For me, this was a one in a million photo opportunity and it's certainly one to tell the grandkids about one day.
"I absolutely love raptors and nature designed an absolute treasure in the white-tailed eagle."