Israelis aged 40 and over will be able to receive Covid-19 vaccine booster shots starting this weekend, Health Minister Nitzan Horowitz has said, as the country battles a spike in infections.
Israel was one of the first countries to launch a vaccination drive in mid-December via an agreement with Pfizer to obtain millions of paid vaccine doses in exchange for sharing data on their effectiveness.
The inoculation campaign was hailed as a success story that helped drastically reduce infections in the country of nine million.
But cases have been rising due to the spread of the Delta variant among the unvaccinated and waning immunity in others.
To try to contain the spread, authorities last week began administrating a booster shot to those aged 50 and older, after starting a campaign for over-60s late last month.
Mr Horowitz, who is among those who have received a third dose, tweeted that people aged 40 and over will be able to get a booster shot from Sunday.
"We have vaccines for everyone and now those 40 and older can receive a third dose," he wrote. "The vaccine is effective. Let's stop this Delta."
Israel has recorded more than 970,000 coronavirus infections since the pandemic started early last year, and over 6,700 deaths.
More than 5.4 million people have received two doses of the vaccine, while 1.2 million have had a third jab.
Earlier this month, the World Health Organization called for a moratorium on Covid-19 booster shots to help ease the drastic inequity in dose distribution between rich and poor nations.
Sydney vaccine roll-out sped up as Covid-19 cases hit high
Australian authorities began delivering emergency Covid-19 vaccine supplies in the Sydney suburbs worst hit by an outbreak of the fast-moving Delta strain, as the country reported its biggest one-day rise in infections.
New South Wales state Premier Gladys Berejiklian said the ramp-up of inoculations in Australia's biggest city was providing some hope as the city battles its worst outbreak since the coronavirus pandemic began.
"The next few weeks will be hard, but no doubt that once we get those high vaccination rates, life will feel much better, it will look much rosier," Ms Berejiklian told reporters in Sydney, the capital of New South Wales.
"I know these are challenging times, but I can see the light at the end of the tunnel."
Officials across the country reported a daily combined total of 754 cases today, surpassing the previous single-day high of 738 cases recorded on 5 August 2020.
New South Wales accounted for the bulk of the cases, with 681 infections, and most of those were found in Sydney's western suburbs. The state recorded one new death.
Officials are racing to increase vaccination rates across New South Wales as a prerequisite for lifting lockdown measures in the state.
---
---
Ms Berejiklian has yet to formally extend the shutdown, which is currently due to end at the end of the month, but has made it clear that 70% of the state's population over the age of 16 must be vaccinated, a target she expects to reach by the end of October.
The state rate currently stands at 28.5% fully vaccinated, slightly higher than national numbers, while around 52% have received at least one dose.
More than half Australia's population of 25 million is living under lockdown measures, including Sydney, Melbourne and the capital, Canberra.
Kidman quarantine exemption sparks anger in Hong Kong
Hong Kong's decision to grant Nicole Kidman a quarantine exemption as she films an Amazon-funded series about the lives of wealthy expats has sparked public anger.
The Chinese financial hub maintains some of the strictest quarantine measures in the world, an approach that has kept virus cases low but left most residents cut off from overseas loved ones for the last 18 months.
Arrivals from high-risk countries have to stay in hotel quarantine for 21 days, while lower-risk countries have seven days hotel quarantine followed by a further seven days of self-monitoring.
But Ms Kidman has been allowed to circumvent those rules.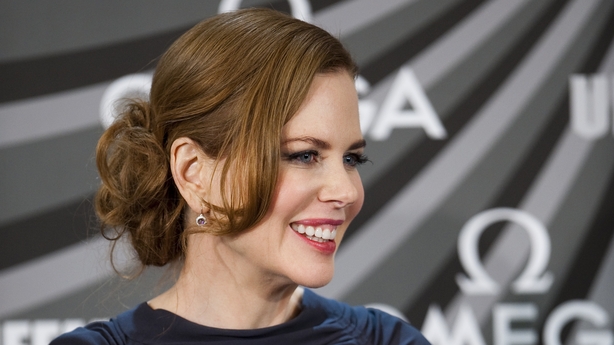 Hong Kong's Commerce and Economic Development Bureau confirmed the Australian actress and other film crew had been granted an exemption "to carry out designated professional work".
Those exempted must take three coronavirus tests over two weeks following their arrival.
The city's tabloids have closely followed Ms Kidman's appearances in Hong Kong since touching down last Thursday in a private jet from Australia, including shopping two days after her arrival and later filming in the city's Sai Wan district.
Ms Kidman has been announced as an executive producer on 'Expats', a show based on a 2016 book by Janice YK Lee about the gilded lives of three American women in the city.
Social media has since filled with comments by expats and local Hong Kongers over her quarantine exemption and the decision to film a series about the city's wealthy foreign elite at a time when China is purging dissent in the financial hub.
Biden says will get Covid-19 vaccine booster shot
US President Joe Biden said he and his wife Jill will both be getting a Covid-19 vaccine booster shot, with the extra dose becoming available to all adults in the US from next month.
"We're gonna get the booster shots," he told ABC News in an interview.
Noting that he and the first lady had received their original vaccine back around the start of this year, Mr Biden said "it's past time."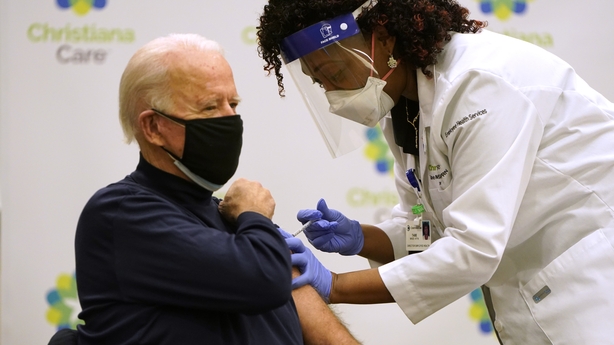 With fears that the coronavirus vaccines may be wearing off and even more infectious strains like the Delta virus emerging, Mr Biden yesterday announced that all American adults will be able to get a booster shot eight months after their last vaccination.
The boosters will become available in the week of 20 September.
South African apathy to vaccines harming roll-out
Under fire for its fumbled start in procuring Covid-19 vaccines, South Africa now has plentiful jabs but faces a new challenge: tepid uptake.
With thousands of new infections and hundreds of deaths each day, South Africa has the biggest coronavirus tally of any country on the continent - more than 2.6 million cases in a population of 58 million.
The goal is to vaccinate 70% of its adult population, or 28 million people, by end of the year.
Yet the campaign is short of arms to inject, and the 70% target is worryingly receding.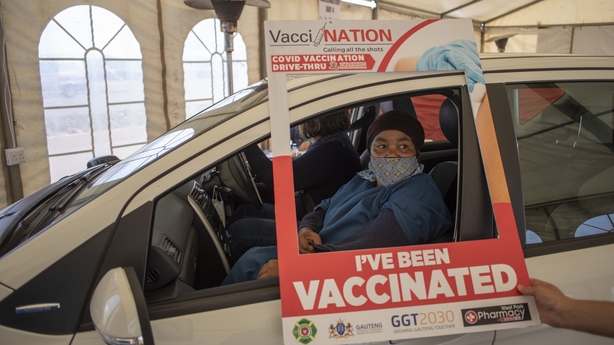 Many vaccination sites are standing empty, and some vaccinators have turned in desperation to social media in a bid to coax people to come for a protective shot.
South Africa is seeing "vaccine apathy or vaccine fatigue," Nomafrench Mbombo, a Western Cape provincial health minister, warned today.
Since mass public vaccination began in May, only 11% of the adult population has so far been fully immunised.
"We don't have a situation of vaccine constraint," the deputy director of the national health department, Nicholas Crisp, said last week.
"Now we need vaccine demand, because it has decreased due to lost of impetus in the programme."
Recorded Covid-19 deaths top 100,000 in Iran
Recorded deaths from Covid-19 in Iran passed the 100,000 mark today, the health ministry said, amid tighter restrictions nationwide to contain the spread of the virus.
In the past 24 hours, 31,266 people tested positive for coronavirus and 564 died, the ministry said. That brought total infections since the pandemic started to 4,587,683, and deaths to 100,255.
Iranian health officials have acknowledged that the ministry's figures almost certainly understate the real toll but even then they make Iran the worst-hit Middle Eastern country.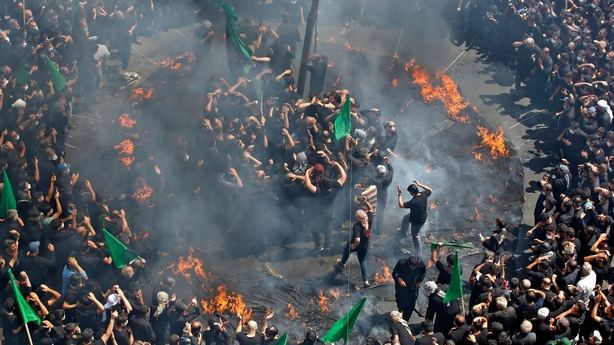 Since late June, Iran has seen what officials have called a "fifth wave" of infections, the country's worst yet, which they have largely blamed on the more contagious Delta variant of the virus.
Daily infections have hit record highs several times this month.
"Infections and hospitalisation numbers have stabilised in 14 provinces ... but fatalities are expected to be on a relatively rising trajectory in coming days," deputy health minister Iraj Harirchi told Iran's ISNA news agency yesterday.
The latest measures, which are in force nationwide, include a ban on private travel between provinces until 27 August as well as the closure until Saturday of government buildings, banks and non-essential shops.
Today, ISNA reported that some motorists have got round the restrictions by taking the bus and using trucks to transport their cars to tourist destinations like Gilan province on the Caspian Sea coast.
Authorities have repeatedly blamed rising infection numbers on "unnecessary travel" and citizens flouting health protocols.